Valeo Žebrák
Key figures
end of December 2022
0 employees

0 established in 2001

0 m length of the brazing furnace for battery coolers
Valeo Žebrák is a modern production factory established in 2001. It belongs to the Thermal Systems Business Group, contributing to greater driving comfort in the cabin . Valeo Žebrak is a manufacturer of evaporators, which are intended for installation in air conditioning systems for cars and trucks. The main customers are car manufacturers such as Škoda, Audi, VW, BMW, Nissan, Opel, Renault, TPCA, Mazda, Mercedes Benz, BMW, Mini, Opel, Seat, MAN, Volvo, Renault, Nissan, Peugeot, Citroen, Toyota, Ford.
The evaporator is a key component of the air conditioning system in a car. It is located in the HVAC (heating, ventilation, air-conditioning) module behind the dashboard. The function of the evaporator is to cool down and dry the air that flows into the cabin. The cooling media of the air conditioning loop is injected into the evaporator through the expansion valve and its volume increases instantly. As a consequence of this pressure drop it cools down the surrounding air below the dew point and reduces humidity.
In 2017, the production plant has been extended and is also manufacturing EGR-coolers (exhaust gas recirculation).
In 2019 Valeo extended its facility in Žebrák with a new building dedicated to to the production of battery coolers and high-voltage PTC heaters for electric vehicles. The new premises comprise 4,000 sq.m of production space and were inaugurated in the last quarter of 2019.
Valeo is invested 17 million euros (CZK 450 million) in the construction of the plant. Over 1.2 million battery cooling modules – key components for electric vehicles – will be produced annually on the new production lines.
To operate, electric vehicles need batteries, which are costly and highly sensitive to changes in temperature, particularly when charging. For optimal longevity and performance, the batteries' temperature must be maintained at between 15°C and 45°C, consistently across the cells. Valeo designs battery cooling systems of all sizes to adapt to any vehicle type, whether hybrid, plug-in hybrid or all-electric. Thanks to the solution's ultra‑flat design, the plates and tubes make excellent contact with the battery pack, thereby ensuring a uniform temperature. Valeo is the leader on this market.
Policy on Health, Safety, Ergonomy and Energy Efficiency
Contact details
Valeo Výměníky tepla s.r.o.
Skandinávská 992
267 53 Žebrák
Czech Republic
+ 420 319 800 448
cz.recruitment.mailbox@valeo.com
We are located in the Industrial Zone Žebrák, next to EXIT 34 of D5 highway (40 km from Prague and Plzeň)
Products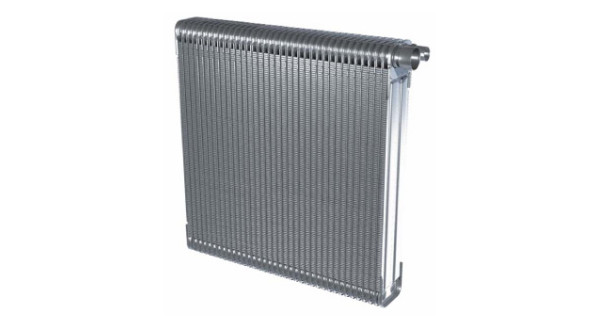 Evaporators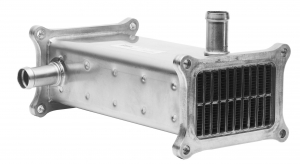 EGR coolers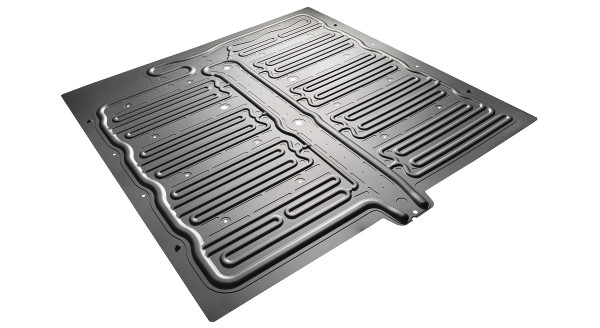 Battery coolers for electric vehicles