Research & Development in automotive industry
The creation of new technologies to improve the automotive industry
Research and development is at the core of our growth strategy and our identity as a technology company. We are committed to developing new automotive technologies and finding solutions that meet and anticipate market demands, promote intuitive and safer driving, and reduce greenhouse gas emissions (such as CO2) and pollution. This strong commitment to innovation is why we invested more than 10% of our original equipment sales in R&D.
R&D key figures
(at end December 2020)
0

million euros invested in R&D expenditure

0

patents filed

0

engineers and technicians

0

development centers

0

research centers
Automotive Innovation at Valeo
With innovation at the heart of its strategy, we are devoting very substantial human and financial resources to the task of imagining, designing and developing technologies for electric, connected and autonomous vehicles. Discover our integrated, customer-centric, and collaborative approach to innovation.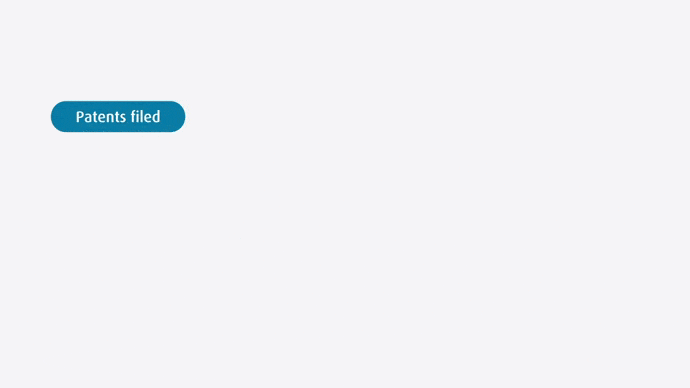 In 2010: 612
In 2011: 639
In 2012: 700
In 2013: 786
In 2014: 1,108
In 2015: 1,406
In 2016: 1,840
In 2017: 2,053
In 2018: 2,145
In 2019: 1,698