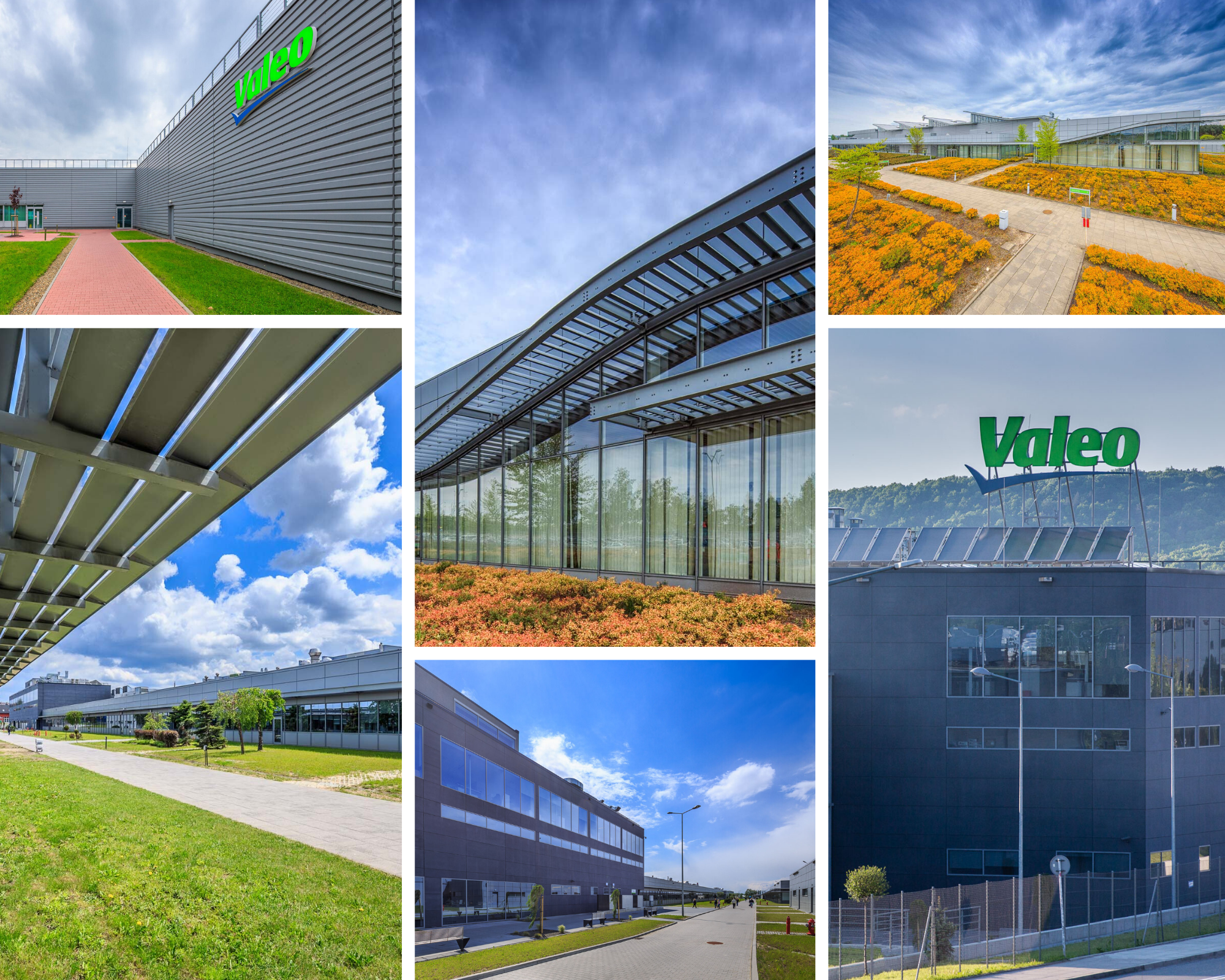 Valeo in Poland
Valeo has been present in Poland since 1996.
Profile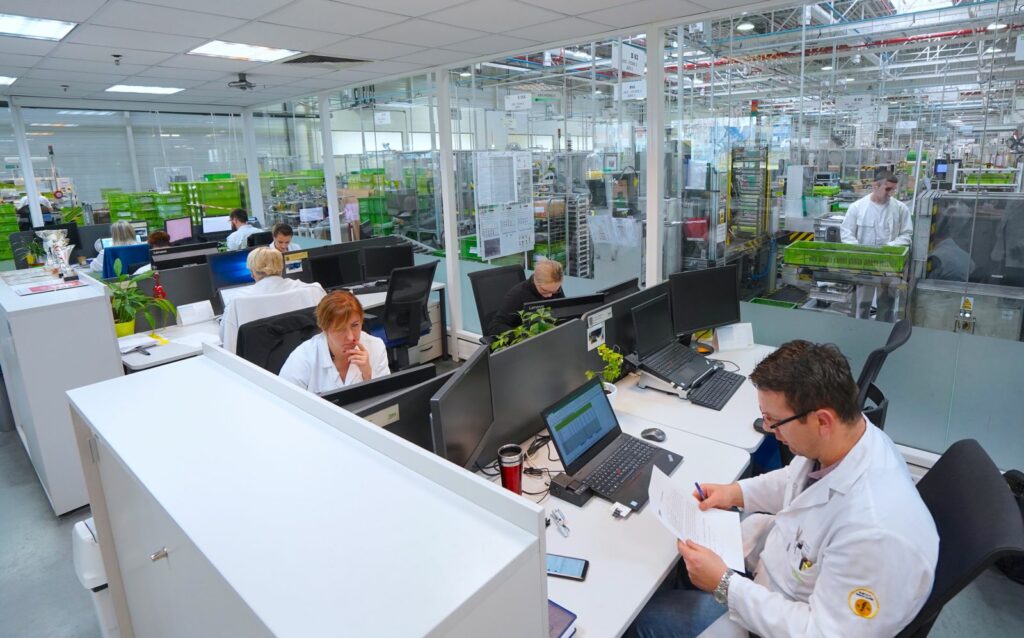 The first Valeo production site was established in Zielonki, near Krakow, in which the first cooler was manufactured in 1996. In 1997, the Group started producing Thermal Systems, which led to the development of the first factory in Skawina. This was the first step to develop business in Poland.
Currently, Valeo in Poland has 5 production sites, a Sales and Distribution Center in Warsaw and a Shared Services Center in Skawina for areas such as: Finance/Accounting, IT, HR, Purchasing and Supply Chain Management.
All manufacturing sites are located in the southern part of the country, three of which are in the Małopolska province, while two of them are in the Silesia province.
Job offers
At Valeo, we strive to create a workplace based on ethics, transparency, empowerment, professionalism and teamwork.  Our employees and their well-being are at the heart of our business and we believe in creating respectful and inclusive workplaces based on these values.  We develop the technology for tomorrow's automobile – what about your development?
Our activities
The Valeo Thermal Systems site, based in Skawina, is the oldest Valeo site in Poland, where more than 2,000 workers are employed. The site designs and manufactures the latest generation of innovative Thermal Systems, which also focuses on CO2 emission reduction. The factory operates with robots to improve production processes and ergonomics at work. The collaborative robots can work with people, among others, as they can raise loads up to 50 kg and work with speeds up to 10 m/s. The Research and Development center in Skawina is involved in projects for many countries around the world. The achievements of our employees have already been awarded several times, among other international PACE Awards for the most innovative products in the automotive industry.
Considering current experience Valeo Thermal Systems plant in Skawina has taken an important step by updating its sustainable development assessment in terms of environmental issues and impact on affected communities. Presented information is published to meet standards of the OECD Guidelines for Multinational Enterprises.
Contact in environmental aspects: ths.srodowisko.mailbox@valeo.com
The Wiper Systems production plant, part of the Visibility Systems Business Group,  started production in Poland in 2001, in "Little Skawina" – a small building located in today's Shared Services Center. After a few months, the business was transferred to Zielonki near Kraków, in order to return to the newly built factory in Skawina in 2003. The site specializes in the design, production, painting and assembly of wiper blades, arms, motors and mechanisms. Currently, it is one of the largest Valeo plants in the world in this business. Including a cobot and robots that improve performance and relieve employees of the most difficult tasks. The development of modern, autonomous AGV trains ensures no downtime and delivery of components on time throughout the plant. The Research and Development Center develops new products for leading car concerns on the market. International patents are created based on innovative solutions by our Engineers.
The Lighting Systems production site, based in Chrzanów, is the most recent and the biggest Valeo production site in Poland, employing more than 2,500 employees. Its activity began in 2004. The factory produces rear and head lamps for passenger cars using advanced LED technologies, electrics, optics, metallization, assembly and plastic injection, including: multi-component and multi-color injection. The plant has a fully equipped measuring laboratory with a unique tunnel for photometric tests. Along with the development and expansion of the plant, in January 2019, a Research and Development Center was established. International patents are created based on innovative solutions by our Engineers.
Valeo Electric and Electronic Systems in Czechowice-Dziedzice
Valeo Electric and Electronic Systems Plant in Czechowice-Dziedzice is engaged in the production of starters, air dampers and valves, exhaust gas recirculation (EGR) and innovative electric generators for hybrid vehicles, as well as the regeneration of alternators, starters, dual mass flywheels and compressors for car air-conditioning. The company was founded in 2001 as a result of acquiring Sylea company.
Valeo Service Eastern Europe
Valeo Service Eastern Europe is a company focused on retail and services, it distributes 14 Valeo product lines (including power transmissions, wipers, engine cooling, air conditioning, lighting, engine management systems, brakes, filters, parking sensors) in the automotive spare parts markets in twelve countries: Poland, Czech Republic, Slovakia, Hungary, Bulgaria, Romania, Ukraine, Latvia, Lithuania, Estonia, Moldova and Russia (Kaliningrad). It offers a range of 24,000 product numbers adapted to the profile of the car park of each country. The company has a headquarter in Warsaw as well as a warehouse and Tech'Care Training Centre in Strykow near Lodz. It employs a total of approximately 80 people.
Valeo eAutomotive in Czechowice-Dziedzice
The site provides the most complete and innovative range of high voltage powertrain systems for all types of electric vehicles (hybrid, plug-in hybrid, fully electric vehicles). The site focuses on production and Research & Development activities. It's part of the worldwide electric vehicles revolution.