Thermal Systems
Valeo Thermal Systems designs and manufactures systems, modules and components to optimize thermal management of vehicles and passenger comfort in the cabin.
The Thermal Systems Business Group pursues three strategic objectives that address the new challenges facing the automotive industry:
Reducing pollution emissions produced by vehicles powered by internal combustion engines.
Optimizing battery range and lifespan in hybrid and electric vehicles.
Protecting the health and well-being of passengers.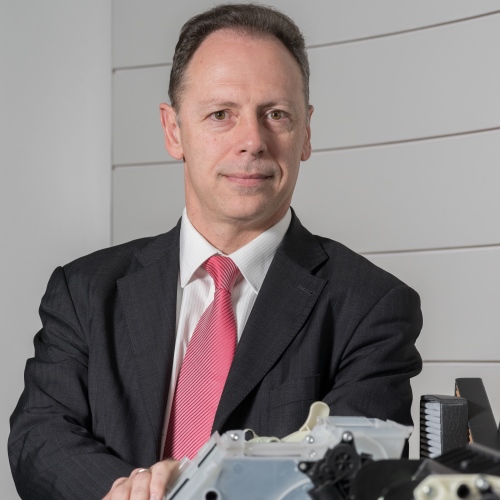 Our mission at Valeo Thermal Systems is to optimize thermal energy management for cleaner, safer and more reliable mobility, while redefining passenger well-being inside the cabin.
Our innovations help sustain the future of transportation by reducing emissions, extending driving range of electric vehicles, cleaning cabin air and creating a new interior experience.
Valeo Thermal Systems Business Group Key Figures
(at end December 2020)
0

million euros in sales / 22% Group's sales

0

employees

0

production units

0

development centers

0

research centers
Thermal Systems Product Overview
Electrification requires new automotive thermal solutions
Vehicle electrification demands new solutions and systems in thermal management for passenger comfort without impacting vehicle range, and keeping battery temperature at ideal operating conditions. The Thermal Systems Business Group offers a complete portfolio of cooling systems optimized for all types of electric propulsion (rechargeable hybrids and all-electric vehicles).
Lower Emissions from Internal Combustion Engines
The Business Group develops and manufactures innovative thermal systems to optimize the thermal management of the engine, improve the energy efficiency of passenger comfort systems, enhance aerodynamics and lighten front end modules, in order to reduce fuel consumption as well as CO2 emissions, noxious gases and harmful particles.
Passenger Health and Well-Being
Through cloud-enabled technologies and machine learning, Health & Well-being by Valeo is a disruptive, user-centric approach to interior comfort in which the car learns from its passengers. Cabins will progressively adapt to provide users cleaner air and new forms of in-cabin well-being based on their moods and preferences.