Valeo at IAA Transportation 2022: order intake up 50% for passenger and goods mobility
From September 20 to 25, 2022, Valeo will showcase its technologies dedicated to the transportation of goods and people at IAA Transportation, to be held in Hanover. Together, these technologies have generated a 50% increase in orders for Valeo compared to four years ago at the previous edition of this European trade event. Today, Valeo's order intake represents billions of euros. This is thanks not only to the simultaneous 50% increase in the number of technologies Valeo produces for commercial vehicles, but also to the fact that these technologies respond directly to the transformation taking place in the industry.
Valeo is supporting these profound changes by providing widely accessible innovations, which in turn illustrates the acceleration of its growth strategy. The Group announced this strategy in February 2022 with the launch of its Move Up plan, the value creation strategy at the heart of the megatrends disrupting passenger and goods mobility. At IAA Transportation in the capital of Lower Saxony, Valeo will showcase how commercial vehicles benefit from its technologies in this area, from its electrification systems – which go far beyond just the electric motor – to its ADAS, lighting and comfort systems.
In terms of the electric powertrain, Valeo covers a wide range of uses, from long-distance freight to last-mile delivery in towns and cities, not to mention passenger transportation. The products on show will range from high power to low voltage, including:
the brand new 800V SiC (silicon carbide) inverter, the "brain" that controls the electric motor in trucks;
400V and 800V eAxles, which are the units placed in the middle of the vehicle axle, housing the electric motor, the transmission and power electronics;
48V hybrid systems for vans;
Valeo Cyclee technology, which consists of a module fitted in the pedal assembly – unparalleled in the bicycle industry. It integrates a 48V electric motor, an automatic gearbox and predictive software. It is particularly well suited to eCargo bikes and tricycles, providing a quick, cost-efficient way of delivering goods in city centers while keeping emissions to a minimum.
Since high-performance electric vehicles cannot exist without innovative thermal systems, Valeo will also present its battery thermal control, climate control and heat pump technologies, including the Valeo REVO®-E HP R744, a heating and cooling system for electric buses that consumes little energy, optimizing vehicle range, and the Valeo FlexHeater, a low-energy intelligent interior surface heating system for electric trucks that provides tailored comfort for the driver.
From regulating cabin temperature to reinventing the interior experience, Valeo has gone a step further by developing innovations that improve safety and comfort and make driving simpler, thanks to intelligent software. One example of these innovations is Valeo's DMS (Driver Monitoring System), which is fitted to the inner windshield pillar on vans. This technology represents a major step forward in preventing drowsiness and distraction. Valeo's LED lighting systems for trucks are also designed to enhance safety, with lighting now used to inform, guide, alert and assist the driver on a daily basis.
The way we transport goods and people is changing rapidly, Valeo has been preparing for this by investing massively in Research and Development (over 10% of its original equipment sales is invested in R&D) each year to be able to provide meaningful and sustainable solutions today.
Download the press release
Similar News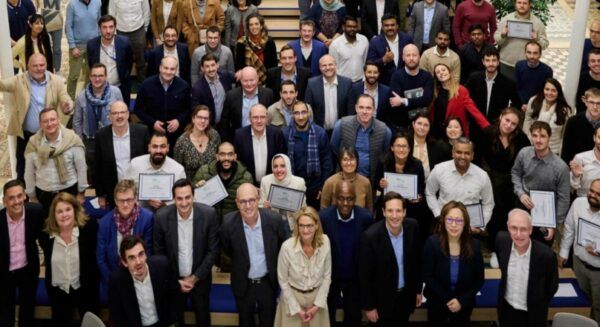 Valeo Group |
Nov 30, 2023

| 4 min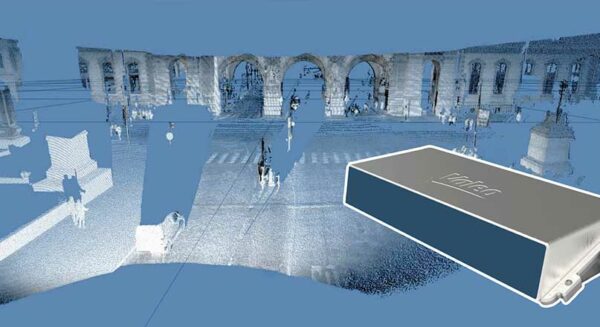 Valeo Group | Nov 16, 2023 | 7 min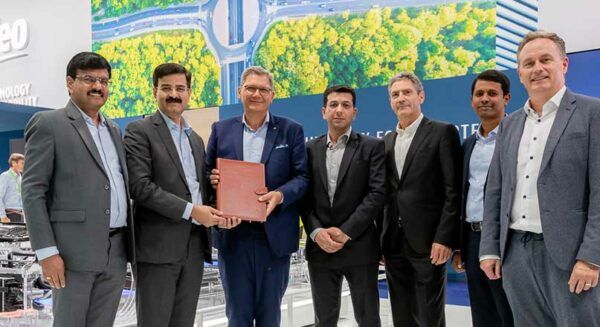 Valeo Group | Nov 13, 2023 | 5 min