Valeo receives awards from three major clients for its aftermarket activities
Valeo has recently received awards from three major aftermarket international trading groups
The teams of Valeo Service, Valeo's entity dedicated to aftermarket activities,  strive to be Smart, Trusted and Sustainable value creators, providing their partners with a Premium Experience around the world. 
This incredible performance validates the relevance of our strategy and is a recognition of the robust, trusting and lasting relationships that Valeo has built with major aftermarket players. 
On March 21st to 23rd, 2023, during the Nexus International Business Forum in Montreal (Canada), Valeo won the "Supplier of the Year" award recognizing the commitment and the ability of Valeo to respond to Nexus community members' needs. Nexus highlighted the impressive common business results in 2022 and the capacity of Valeo teams to support its initiatives and its community since its creation 9 years ago. Valeo is a founding partner of Nexus Academy, an active member of  Talented for AA, and  was more recently one of the first suppliers to contribute to the Climate Day.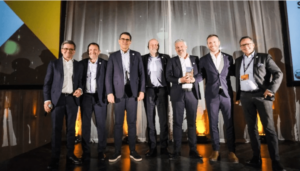 During its 2023 ADI SUMMIT on May 3rd and 4th, 2023, in Como (Italy), AutoDistribution International chose Valeo for their "Supplier of the Year" award. ADI rewarded the longstanding cooperation between Valeo teams and the members of the ADI network, as well as with GrupEina, the European training and technical hotline of ADI.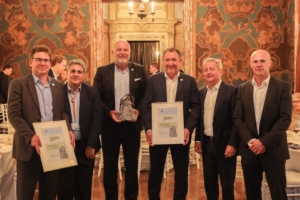 During its summit in Madrid on May 10th, TEMOT awarded Valeo with a "Special Recognition Award". As Valeo celebrates its 100 years in 2023, TEMOT decided to acknowledge the Group's longstanding contribution to the automotive aftermarket.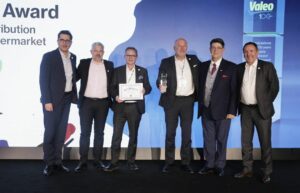 Eric Schuler, President of Valeo Service explains, "At Valeo Service, customer satisfaction is our main objective and the key driver of our teams' efforts. We are committed to supporting our aftermarket clients.  We are proud to receive these awards from three key players of the independent aftermarket and are looking forward to deepening our longstanding and trusted relationships with all of them."
Valeo Service is the Aftermarket Specialist serving both auto manufacturers with original equipment spares and the independent aftermarket with parts and accessories for passenger cars and commercial vehicles. With a worldwide presence in all aftermarket channels, Valeo Service also provides digital solutions, technical assistance, advanced training, as well as sales and marketing support to car dealers, spare parts distributors and independent garages worldwide.
In addition, Valeo Service is proud to support mobility professionals in their transformation, being a trusted technical advisor for repair and maintenance activities for any vehicle, including new generations of EV and ADAS vehicles. Valeo Service also develops new post-equipment solutions and services to improve the value of the vehicle and the driver's experience.
Valeo aftermarket sales generated a turnover of 2.25 billion euros in 2022 and moved up 9%, fueled by the increased number and age of vehicles on the road and a more attractive offering with a shift towards more value-added products (transmissions systems kits). 
About Valeo
As a technology company and partner to all automakers and new mobility players, Valeo is innovating to make mobility cleaner, safer and smarter. Valeo enjoys technological and industrial leadership in electrification, driving assistance systems, reinvention of the interior experience and lighting everywhere. These four areas, vital to the transformation of mobility, are the Group's growth drivers.
Valeo in figures: 20 billion euros in sales in 2022 ; 109,900 employees at December 31, 2022 ; 29 countries, 183 plants, 21 research centers, 44 development centers, 18 distribution platforms.
Valeo is listed on the Paris Stock Exchange.

Media Relations
+33 6 67 88 89 33 | +33 7 61 52 82 75
press-contact.mailbox@valeo.com
Investor Relations
+33 1 40 55 37 93
valeo.corporateaccess.mailbox@valeo.com
Download the Presse Release
Similar News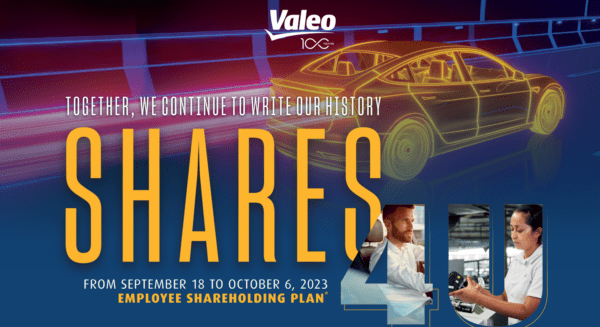 Valeo Group |
Sep 18, 2023

| 4 min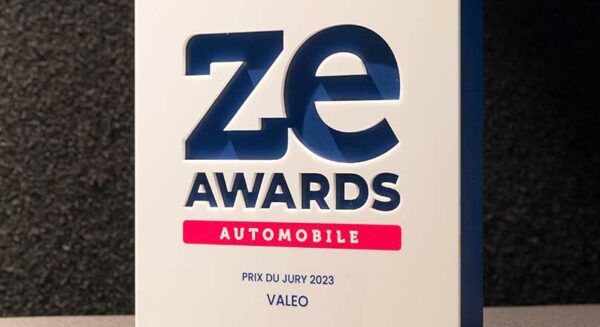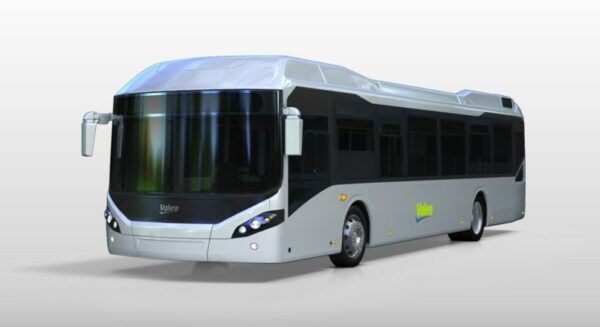 Valeo Group | Sep 11, 2023 | 3 min