France and Turkey take top spots in third Valeo Innovation Challenge
Paris, October 14, 2016 – Valeo today revealed the winners of the Valeo Innovation Challenge, the Group's international open innovation contest for students from all disciplines. For this third annual competition, Valeo added a "New ways of using cars" category alongside the original "Technological innovation" category. Two €100,000 first prizes and three €10,000 second prizes were awarded this morning at a ceremony at the Maison de La Recherche in Paris.
This year, the Challenge saw 1,344 teams from 795 business schools and universities in 65 different countries sign up for a chance to invent and develop innovative solutions for the automobile of 2030.
The five winning teams were selected today by a jury chaired by Valeo Chairman and Chief Executive Officer Jacques Aschenbroich and made up of eminent figures from the world of science as well as members of the Valeo Group.
In the "Technological innovation" category, the €100,000 first prize was awarded both to "Clear & Clever" and "The Dows" teams.
One of the first prizes was awarded to the "Clear and Clever" team from Marmara University in Turkey for their innovative autonomous vehicle project. The jury particularly appreciated the team's ability to create low-cost technology for a high-speed, high-sensitivity infrared camera, whose implementation could facilitate large-scale development of autonomous vehicles.
The other first prize was awarded to "The DOWS" team from Mines ParisTech engineering school in France for developing a solution for detecting motorcycles and bicycles on the road. The jury commended the students' ability to innovate by taking existing technologies and enhancing them to improve road safety in cities.
In the "New ways of using cars" category, the second prize was awarded to the three finalist teams:
The "Mahuaz" team from Northwestern University in the United States for their project to transform the vehicle cabin into a full-blown gym when the vehicle is driving autonomously in traffic jams. In particular, the jury hailed the team's ability to invent new user practices based on technology and equipment that already exists to some extent in vehicles today.
The "Globalist" team from the University of Tokyo in Japan for their idea for integrating electric vehicle batteries into the larger ecosystem of electrically powered goods.
The "Renovate" team from Istanbul University in Turkey for their idea for reducing urban traffic congestion with a dynamic system of pre-reserved journeys that are adjusted according to the number of users on the road.
Jacques Aschenbroich ended the ceremony by kicking off the fourth Valeo Innovation Challenge, which will feature two major new changes.
Students worldwide will now be able to compete in either of the two categories – "Technological innovation" or "New ways of using cars" – with a member of their school's teaching staff on their team. Valeo's aim is to enable students to combine their participation in the Valeo Innovation Challenge with a project undertaken as part of their course of study.
Furthermore, in addition to the €100,000 in prize money, the winning team in the "Technological innovation" category will be given the opportunity to join a Valeo-partnered start-up accelerator, where they can develop their project in a dedicated environment allowing for interaction with other start-ups.
For more information: https://valeoinnovationchallenge.valeo.com.
Members of the jury
Jacques Aschenbroich, Chairman and Chief Executive Officer, Valeo Group.
Bruno Bonnell, serial entrepreneur specialized in the digital and robotics industries and founder of such companies as Infogrames/Atari, Infonie, Game One, Ivolution, Awabot and founder and CEO of Robopolis.
André Chieng, Chairman of Asiatique Européenne de Commerce, Vice Chairman of the France-China Committee and foreign trade advisor for France in China.
Yotam Cohen, co-founder of Wibbitz and head of the Wibbitz R&D department, a start-up that has developed an application that automatically turns any article, post or feed into a video summary.
Guillaume Devauchelle, Vice-President, Innovation and Scientific Development, Valeo Group.
Gérard Feldzer, Chairman of the Ile-de-France Regional Tourism Committee and member of its Transportation and Mobility Committee, consultant, columnist, former airline pilot with Air France and former President of the French Air and Space Museum.
Claudie Haigneré, first French woman to visit the International Space Station, former Minister Delegate for Research and New Technologies and former Minister Delegate for European Affairs, President of Universcience from 2010 to 2015 and head of European and space research at the European Space Agency.
Hans-Peter Kunze, former Senior Executive Vice-President, Sales and Business Development, Valeo Group, member of the Supervisory Board of Schnellecke Logistics and member of the Strategy Committee of UTAC CERAM.
Jacques Lewiner, physician, inventor and Professor and Honorary Scientific Director at Ecole Supérieure de Physique et de Chimie Industrielles de la Ville de Paris (ESPCI ParisTech).
Christophe Périllat, Chief Operating Officer, Valeo Group.
Cédric Villani, 2010 Fields Medal winner, Director of Institut Henri Poincaré and Professor at Université Claude Bernard Lyon 1.
Valeo is an automotive supplier, partner to all automakers worldwide. As a technology company, Valeo proposes innovative products and systems that contribute to the reduction of CO? emissions and to the development of intuitive driving. In 2015, the Group generated sales of 14.5 billion euros and invested over 10% of its original equipment sales in research and development. Valeo has 148 plants, 19 research centers, 35 development centers and 15 distribution platforms, and employs 88,800 people in 32 countries worldwide. Valeo is listed on the Paris stock exchange and is a member of the CAC 40 index.
Media Contacts
press-contact.mailbox@valeo.com
+33 (0)6 21 47 88 69 | +33 (0)6 81 73 83 41
www.valeo.com
@Valeo_Group
Similar News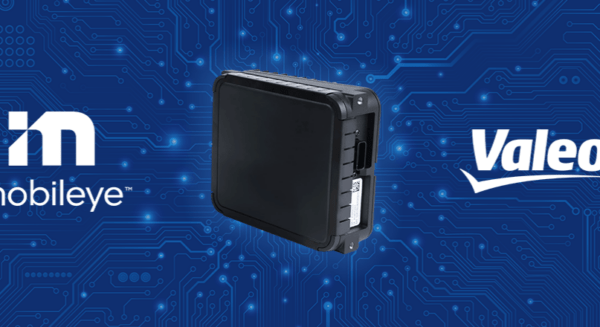 Innovation / Products & Technology |
Sep 4, 2023

| 2 min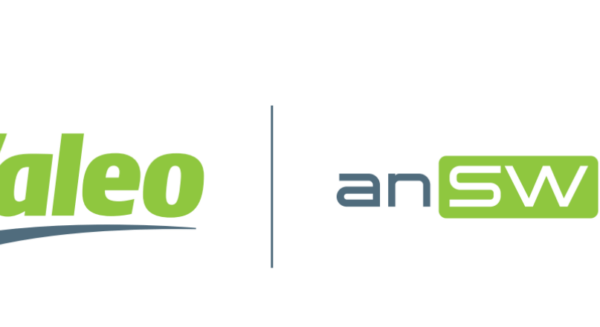 Innovation / Products & Technology | Sep 4, 2023 | 2 min
#AutonomousVehicle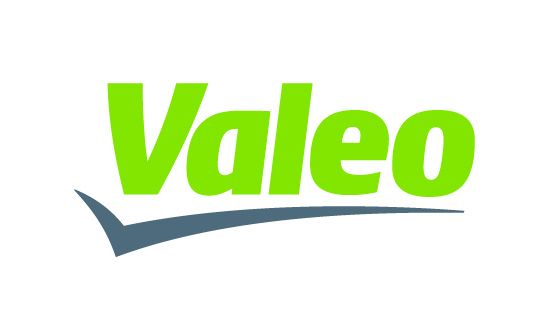 Innovation / Products & Technology | Jun 8, 2023 | 2 min
#Electrification