Mobileye and Valeo Launch a Partnership for World-Class Imaging Radars
On 4 September 2023 at IAA Mobility 2023 in Munich, Mobileye and Valeo announced a new partnership to deliver software-defined best-in class imaging radars for next-generation driver assist and automated driving features.
By joining forces, Mobileye and Valeo can quickly bring a promising new technology to automakers worldwide that enables more intelligent vehicles. As a key part of sensing systems for automated driving, imaging radar will be an enabling element for more advanced hands-off ADAS solutions and eyes-off automated driving features on highways and urban streets.
"Mobileye and Valeo's Imaging radar collaboration significantly advances a new and exciting phase in automotive safety and performance," said Nimrod Nehushtan, Mobileye's Executive Vice President of Business Development and Strategy. "In this collaboration, automakers gain access to the latest cutting edge technology from Mobileye that they can trust will exceed industry expectations as we have proven before, while benefiting from the customization, industrialization, testing and support capabilities brought by Valeo. Our collaboration to deliver imaging radar to automakers benefits the
industry, and ultimately, drivers globally."
Marc Vrecko, President of Valeo's Comfort and Driving Assistance Systems Business Group, said: "This partnership reinforces the strong relationship between Valeo and Mobileye. We are proud to collaborate together on Imaging radar technology, which will be essential in the future of autonomous mobility. This is a great illustration of Valeo's technological leadership in ADAS and of its capability to produce innovative technologies at scale. This collaboration will contribute to
Valeo's commitment to offer affordable, smarter and safer mobility.
"Mobileye's imaging radars use advanced architecture, including Massive MIMO (multiple-input, multiple-output) antenna design, a high-end radio frequency design developed in-house, and high-fidelity sampling – all enabling accurate object detection and higher dynamic range. Thanks to an integrated system-on-chip design that maximizes processor efficiency, and world-leading algorithms for interpreting radar data, the imaging radar delivers a detailed, four-dimensional image of surroundings up to 300 meters away and beyond. With a 140-degree field-of-view at medium range and 170-degree field-of-view in close range, the radar enables more accurate detection of pedestrians, vehicles or obstructions that other sensors might miss – even on crowded urban streets.
Mobileye has already seen high market interest for its Imaging radar from the industry as automakers look to expand the operational design domains (ODD) of their automated driving features. Valeo has simultaneously received indications of strong demand from the market for imaging radar that achieves optimal performance.
Valeo, world leader in Advanced Driver Assistance Systems (ADAS), has been developing and mass-producing radar technologies since 2006. Valeo will lead the system design of the new imaging radar product by integrating Mobileye's groundbreaking imaging radar technology and corresponding software and algorithms embedded in the Mobileye Radar chipset into Valeo's automotive software and hardware radar solutions. Valeo will meet and adapt to the latest and most
stringent software and hardware requirements from automotive players, including functional safety, cybersecurity, fast communication protocols with vehicle networks, electromagnetic robustness, and validation of overall system performance and endurance during vehicle lifetime. Leveraging Valeo's expertise in producing the latest automotive technologies at scale and its global industrial footprint, the complete Imaging radar solution will be produced by Valeo.
This new partnership expands Mobileye and Valeo successful collaboration on front-facing cameras and other driver assist solutions. Since 2015, the partners have delivered more than 15 million Smart Front Cameras worldwide.
About Mobileye Global Inc.
Mobileye (Nasdaq: MBLY) is a leader of the mobility revolution with its autonomous driving and driver-assistance technologies, harnessing world-renowned expertise in computer vision, artificial intelligence, mapping, and data analysis. Since its founding in 1999, Mobileye has pioneered such groundbreaking technologies as REMTM crowdsourced mapping, True RedundancyTM sensing, and Responsibility Sensitive Safety (RSS). These technologies are driving the ADAS and AV fields towards the future of mobility – enabling self-driving vehicles and mobility solutions, powering industry-leading advanced driver-assistance systems and delivering valuable intelligence to optimize mobility infrastructure. To date, more than 140 million vehicles worldwide have been built with Mobileye technology inside. In 2022 Mobileye listed as an independent company separate from Intel (Nasdaq: INTC), which retains majority ownership.
"Mobileye," the Mobileye logo and Mobileye product names are registered trademarks of Mobileye Global. All other marks are the property of their respective owners.
Mobileye Media Relations: Justin Hyde, Justin.Hyde@Mobileye.com +1 202-656-6749
About Valeo:
As a technology company and partner to all automakers and new mobility players, Valeo is innovating to make mobility cleaner, safer and smarter. Valeo enjoys technological and industrial leadership in electrification, driving assistance systems, reinvention of the interior experience and lighting everywhere. These four areas, vital to the transformation of mobility, are the Group's growth drivers.
Valeo in figures: 20 billion euros in sales in 2022 ; 109,900 employees at December 31, 2022 ; 29 countries, 183 plants, 21 research centers, 44 development centers, 18 distribution platforms.
Valeo is listed on the Paris Stock Exchange.
Valeo Media Relations: +33 6 67 88 89 33 | +33 7 61 52 82 75 | press-contact.mailbox@valeo.com
Valeo Investor Relations: +33 1 40 55 37 93 | valeo.corporateaccess.mailbox@valeo.com
Download the press release
Similar News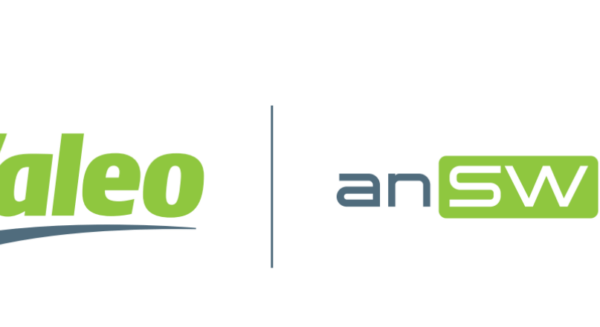 Innovation / Products & Technology |
Sep 4, 2023

| 2 min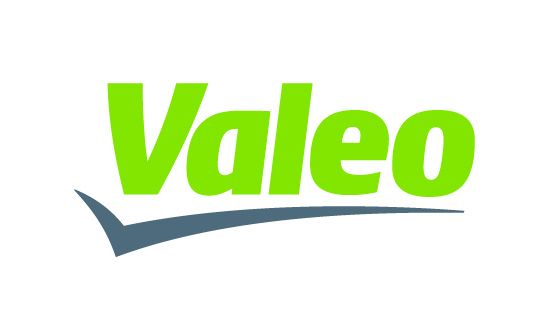 Innovation / Products & Technology | Jun 8, 2023 | 2 min
#Electrification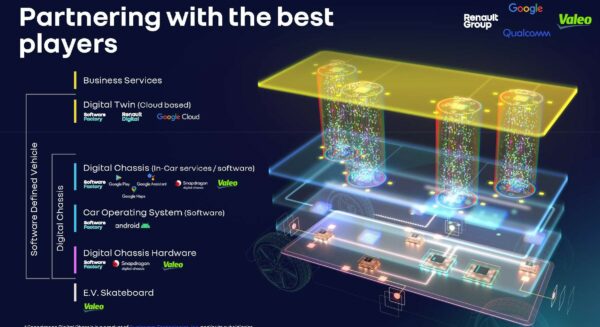 Innovation / Products & Technology | May 23, 2023 | 2 min