Rematec Amsterdam 2023 – Remanufacturing at the center of Valeo's aftermarket approach: "I Care 4 the Planet"
From June 27 to 29, 2023, Valeo is taking part in Rematec Amsterdam, the world's leading remanufacturing trade show for industry professionals.
Conscious of the essential transition and its responsibility as a key mobility player, Valeo took a major step forward in 2021 by committing to contributing to carbon neutrality through 2050 (CAP 50). By 2030, Valeo's emissions will have decreased by 45% across the entire value chain — including emissions from its suppliers, its own operating activities and the end use of its products, across their whole lifespan – compared with 2019.
The next major milestone is clearly the better circularity of the industry, and better preservation of our planet's resources. To address this challenge, Valeo has set a 4Rs framework: Robustify, Repair, Remanufacture and Recycle. Valeo's Sustainability Strategy encompasses original equipment as well as aftermarket activities.
Christophe Périllat, Chief Executive Officer – Valeo: "The automotive sector has begun the biggest transformation in its history and Valeo fully intends to play its part in contributing to a greener mobility. We must ensure that our industry optimizes the consumption of resources, taking into account their scarcity. Remanufacturing is a cornerstone of Valeo's 4Rs Strategy. Today, we remanufacture one million products every year. By 2030 we will double this volume."
In line with the Group Sustainability plan, Valeo Service, Valeo's entity dedicated to aftermarket activities, created "I Care 4 the Planet", a strategy that is fully committed to progressively reducing the adverse impact of the automotive aftermarket on the environment.
The reduction of the environmental impact concerns three areas: the product portfolio, the packaging and the logistics between factories and customers.
In terms of products, the "I Care 4 the Planet" strategy is the extension of 40 years of expertise in remanufacturing covering starters, alternators, dual mass flywheel, brake calipers, torque converters, heavy duty clutches, air conditioning compressors and dual wet clutches. At Valeo, an average of 80% of the material of these remanufactured products is reused. Due to the high production quality and rigorous testing, Valeo provides a minimum of a two-year warranty period.
With its historical experience in remanufacturing, original equipment products knowledge and customer relationships, Valeo has an extensive remanufacturing portfolio including its own products as well as peers' in an all brands program.
In addition, "I Care 4 the Planet" is not only a strategy but also the first and unique identification mark in the industry applied on each more sustainable product. It has been created in order to help automotive aftermarket professionals make their right sustainable choice and allow them to identify initiatives that lower environmental impact.
Marlène Carrias-Iked, VP Strategic Marketing, Digital & Innovation – Valeo Service: "Rematec offers a perfect opportunity to show that Valeo is at the forefront of the remanufacturing evolution. Valeo will accelerate its offer through the launch of more than 550 references on existing product categories but also extend its remanufacturing portfolio to answer to the growing electronization of the cars driven by EV and ADAS. The Group will also expand its portfolio range to include more technical product categories such as e-compressor, e-drive, concentric pneumatic actuator (CV) and will also go beyond automobile, targeting ebikes as a first step."
Come and discover our solutions and meet our teams at the Valeo stand:
Booth 8.225 Hall 8
RAI, Amsterdam
Similar News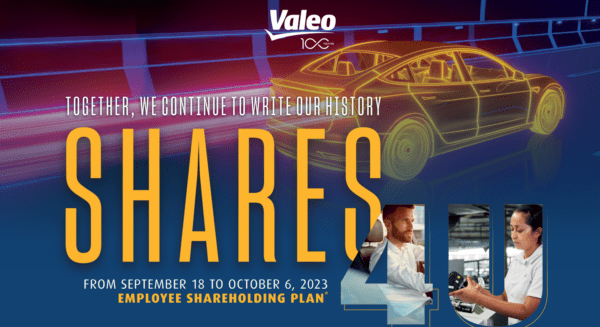 Valeo Group |
Sep 18, 2023

| 4 min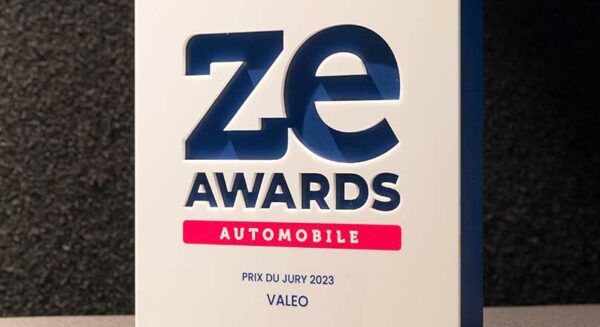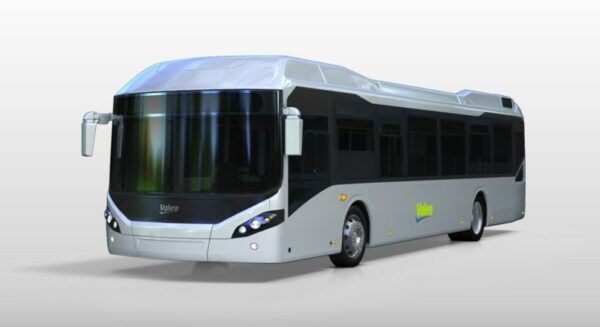 Valeo Group | Sep 11, 2023 | 3 min