Valeo and Qualcomm deepen technology collaboration to support small mobility (2-wheelers and 3-wheelers) in India
Highlights:
Valeo and Qualcomm announce intentions to extend their strategic cooperation to enhance safety and provide an always-connected digital experience for the Small Mobility segment in India

Companies intend to optimize their complementary product portfolios, in which Qualcomm Technologies  and Valeo' solutions for 2-wheelers and new vehicle classes will be used for connected display, clusters, driver assistance, and sensor technology 

Strategic collaboration is expected to leverage the strong local R&D presence of the two companies and the local manufacturing capabilities of Valeo.
Valeo and Qualcomm Technologies, Inc. announced today the signature of  a memorandum of understanding (MoU) to explore opportunities to work together to innovate for the 2-wheeler and 3-wheeler segments in India.  These collaborative efforts are an extension of the two companies' long-term working relationship to  deliver advanced computing units  for telematics and advanced driver assistance systems (ADAS) for software-defined vehicles (SDVs).
In addition to helping deliver enhanced safety to 2-wheelers and 3-wheelers, the companies will leverage their rich and complementary portfolios to accelerate the adoption of cloud-connected digital services, leading to greater safety and an always-connected digital experience for riders.  They will couple Snapdragon® Digital Chassis™ solutions for 2-wheelers and new vehicle classes from Qualcomm Technologies with Valeo technologies for display, telematics and  sensors  as well as the Group's software expertise to develop a comprehensive solution that includes embedded cellular modems, connected displays, driver assistance features and connected clusters.
These new features will enable riders to  remain focused on the road while connected in real time to their favorite smartphone applications, navigation systems or cloud-based  entertainment. Connectivity will also enhance the safety of the vehicle and the passengers on and off the road with real time  traffic and potential risk on the road information as well as with  software and cybersecurity updates and tracking monitoring of the 2- and 3-wheelers 
In India, 2-wheelers and 3-wheelers are fast-growing markets. Valeo and Qualcomm Technologies acknowledge the importance and value of the Indian ecosystem and market, with the presence of strong India-based players that are expanding abroad. The  extended collaboration intends to leverage the strong local R&D presence of the two companies and the local manufacturing capabilities of Valeo. By working together, the companies expect to offer OEMs complete solutions based on the best-in-class automotive technologies.
"We are excited to extend our work with Qualcomm Technologies to 2-wheelers and 3-wheelers. It is an important new step forward in our long-lasting collaboration. Valeo's engineering and manufacturing presence in India coupled with Snapdragon Digital Chassis solutions for 2-wheelers and new vehicle classes will allow us to locally design, develop and produce a new generation of a connected display matching to local requirements, and serve our local customers thus contributing to making mobility in India safer and more connected," said Marc Vrecko, President of Valeo's Comfort and Driving Assistance Systems Business Group. 
"For many years, Qualcomm Technologies has worked with Valeo to anticipate the needs of OEMs and deliver ADAS and advanced telematics systems to their vehicles. We are pleased to extend our collaboration endeavors to accelerate the digital transformation of the dynamic 2-wheeler and 3-wheeler markets in India by offering rider solutions with advanced safety features and highly personalized and safe user experiences," said Nakul Duggal, senior vice president and general manager, automotive & cloud computing, Qualcomm Technologies, Inc.
Having a local proximity is key to efficiently support customers in the design of complex systems for higher safety and enrich the riders' digital experience. Valeo's presence in India started 25 years ago to support Automotive OEMs and develop local technologies. Valeo now has more than 6500 employees including 3.200 engineers, 8 production sites and a global R&D center. Valeo India HQ is located in Chennai.
Snapdragon and Digital Chassis are trademarks or registered trademarks of Qualcomm Incorporated.
About Qualcomm
Qualcomm is enabling a world where everyone and everything can be intelligently connected. Our one technology roadmap allows us to efficiently scale the technologies that launched the mobile revolution – including advanced connectivity, high-performance, low-power compute, on-device intelligence and more – to the next generation of connected smart devices across industries. Innovations from Qualcomm and our family of Snapdragon platforms will help enable cloud-edge convergence, transform industries, accelerate the digital economy, and revolutionize how we experience the world, for the greater good.
Qualcomm Incorporated includes our licensing business, QTL, and the vast majority of our patent portfolio. Qualcomm Technologies, Inc., a subsidiary of Qualcomm Incorporated, operates, along with its subsidiaries, substantially all of our engineering, research and development functions, and substantially all of our products and services businesses, including our QCT semiconductor business. Snapdragon and Qualcomm branded products are products of Qualcomm Technologies, Inc. and/or its subsidiaries. Qualcomm patented technologies are licensed by Qualcomm Incorporated.
About Valeo
As a technology company and partner to all automakers and new mobility players, Valeo is innovating to make mobility cleaner, safer and smarter. Valeo enjoys technological and industrial leadership in electrification, driving assistance systems, reinvention of the interior experience and lighting everywhere. These four areas, vital to the transformation of mobility, are the Group's growth drivers.
Valeo in figures: 20 billion euros in sales in 2022 ; 109,900 employees at December 31, 2022 ; 29 countries, 183 plants, 21 research centers, 44 development centers, 18 distribution platforms.
Valeo is listed on the Paris Stock Exchange
Media contacts 
Dora Khosrof | +33 7 61 52 82 75
Caroline De Gezelle | + 33 7 62 44 17 85
press-contact.mailbox@valeo.com
Investor relations
+33 1 40 55 37 93
valeo.corporateaccess.mailbox@valeo.com
Download the press release
Similar News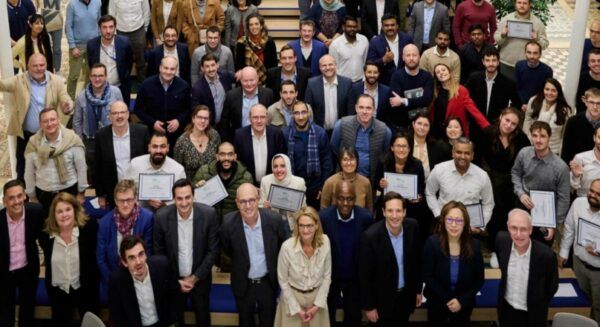 Valeo Group |
Nov 30, 2023

| 4 min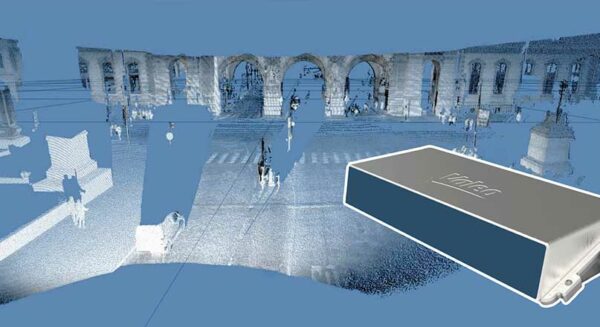 Valeo Group | Nov 16, 2023 | 7 min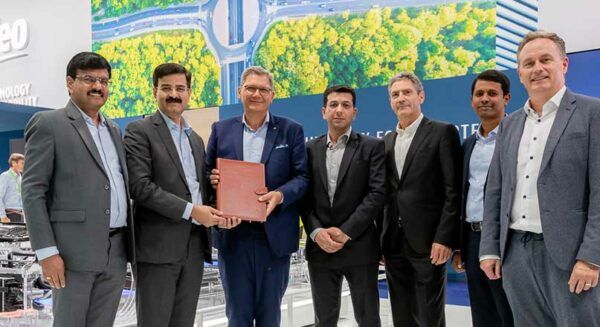 Valeo Group | Nov 13, 2023 | 5 min