A new era in mobility: Valeo unveils its latest innovations at the 2016 Paris Motor Show
Paris, September 29, 2016 – At the dawn of an unprecedented revolution that will see cars become safer, cleaner, more autonomous and more connected, Valeo unveils its latest innovations at the 2016 Paris Motor Show, showcasing its contribution to this new era of mobility.
The cutting-edge technologies designed and developed by Valeo reflect the hard work of nearly 12,000 engineers and technicians spread among 19 research centers and 35 development centers worldwide.
Valeo Cruise4U, a technology prototype that can drive in automated mode in real traffic conditions.
Valeo Cruise4U can safely handle all of the tasks necessary for driving a vehicle – steering, acceleration and braking – both in city traffic and on the highway. Its ability to scan the environment in real time and immediately process the acquired data enables Valeo Cruise4U to deliver unparalleled safety. Three separate types of sensors combine to provide a comprehensive picture of the road and its surroundings, day or night, rain, fog or shine. Valeo brings together camera, radar and LiDAR (Light Detection And Ranging) technologies to detect what the human eye cannot always see, at distances of between 10 centimeters and more than 200 meters. The sensors transmit information to a powerful software program that uses algorithms to make the right decisions.
The combination of Valeo's sensors with a powerful analysis tool protects road users from the risks of human error, which may well be the main cause of road accidents. According to the US government's National Highway Traffic Safety Administration, 94% of the road accidents in the United States in 2015 were caused by human error.
Driver Monitoring, a dash-fitted camera pointed at the driver's face, detects lapses of concentration, day or night. Valeo's Driver Monitoring system can:
Alert the driver in the event of drowsiness or distraction.
Identify the driver, offering an additional level of security compared with key- or card-based access systems.
Ensure at all times that the driver is actually capable of taking control of the vehicle before switching to manual driving mode – an essential feature in the case of semi-autonomous vehicles.
VALEO AT THE 2016 PARIS MOTOR SHOW
Valeo 48V e4Sport, a unique and comprehensive electric solution that delivers results previously considered incompatible. Reducing emissions of CO? and pollutants is one of society's most critical needs. To meet this need, Valeo develops innovative technologies that enhance performance in ways that have always seemed irreconcilable until now – lowering energy consumption, notably by electrifying powertrains, while also increasing engine power.
Making its world premiere at this year's Paris Motor Show is Valeo's 48V e4Sport, a new solution that increases engine performance while reducing fuel consumption and CO? emissions. The Valeo 48V e4Sport recovers a maximum amount of braking energy and stores it in a 48V battery so that it can be used again for various purposes, such as:
Increasing engine torque, via the starter-generator (integrated Belt Starter Generator – iBSG).
Maximizing engine power during acceleration and boost phases, using the electric supercharger (48V electric SuperCharger – eSC)
Driving in all-electric mode and, when on low-grip surfaces, improving performance by connecting the rear axle to the 48V electric Rear Axle Drive (eRAD), effectively transforming the vehicle into a four-wheel-drive.
Against a backdrop of increasing vehicle electrification, the 48V e4Sport completes the already comprehensive range of hybrid innovations from Valeo, the world leader in 48V solutions. These include Hybrid4All, which delivers an affordable hybrid solution based on the 48V starter-generator, and e4Boost, which combines hybridization and performance by adding the electric supercharger to the starter-generator.
Valeo invite les visiteurs du Mondial de l'Automobile à découvrir la Smart Lighting Experience qui met en scène deux innovations d'éclairage intelligent : l'Eclairage Haute Définition et le système Kinetic. Ces deux technologies révolutionnaires permettent aux projecteurs avant et aux feux arrière du véhicule en conduite automatisée de communiquer avec l'environnement extérieur en projetant ou en affichant des images dans différentes situations, pour une meilleure sécurité.
Smart Lighting Experience for enhanced safety
Valeo is giving visitors at this year's Paris Motor Show the opportunity to discover its Smart Lighting Experience solution, which showcases two smart lighting innovations: High Definition Lighting and Valeo's Kinetic system. With these two revolutionary technologies, vehicles driving in automated mode can communicate with the surrounding environment using their headlamps and rear lamps, projecting or displaying images in a variety of situations and thereby improving safety.
Kinetic rear lamps communicate with the surrounding environment by displaying pictograms or personalized messages. A car in automated driving mode equipped with a Kinetic system can inform the vehicle behind it whenever its sensors detect a hazardous situation, such as emergency braking ahead or a pedestrian about to cross the road.
Valeo is an automotive supplier, partner to all automakers worldwide. As a technology company, Valeo proposes innovative products and systems that contribute to the reduction of CO? emissions and to the development of intuitive driving. In 2015, the Group generated sales of 14.5 billion euros and invested over 10% of its original equipment sales in research and development. Valeo has 148 plants, 19 research centers, 35 development centers and 15 distribution platforms, and employs 88,800 people in 32 countries worldwide. Valeo is listed on the Paris stock exchange and is a member of the CAC 40 index.
Media Contacts
press-contact.mailbox@valeo.com
33 (0)6 21 47 88 69 | +33 (0)6 81 73 83 41
www.valeo.com
@Valeo_Group
Similar News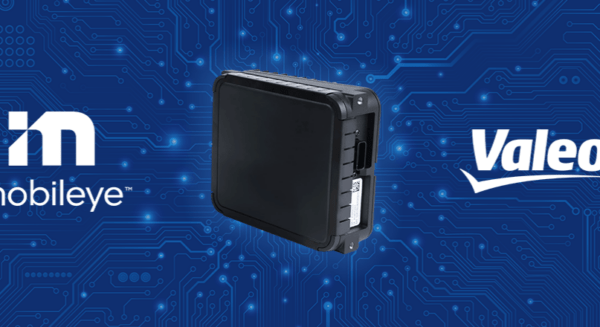 Innovation / Products & Technology |
Sep 4, 2023

| 2 min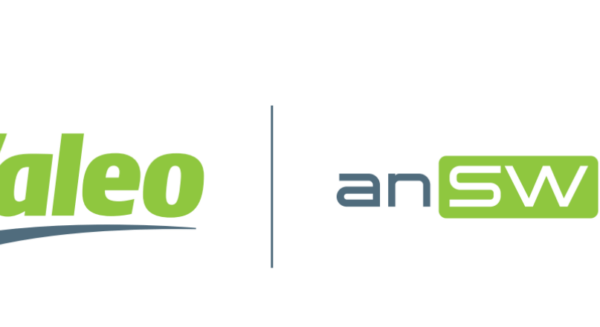 Innovation / Products & Technology | Sep 4, 2023 | 2 min
#AutonomousVehicle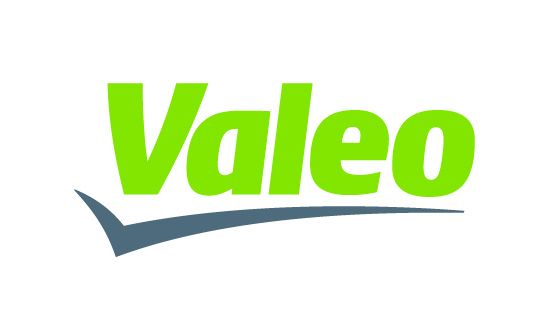 Innovation / Products & Technology | Jun 8, 2023 | 2 min
#Electrification