Valeo presents its solutions for greener, safer and affordable mobility at SIA Powertrain
On June 14 and 15, 2023, Valeo will be at SIA Powertrain Paris 2023 to present its leading technologies for electric mobility.
Valeo is committed to making greener and safer mobility affordable around the world and believes that electric mobility is the best solution. The Group offers solutions to meet the needs of all road users and is a global leader in both powertrain electrification and thermal management with one in three cars equipped with Valeo technology. 
Valeo offers a complete range of solutions for all electrification levels, from low voltage 48V to high voltage. With standard and modular platforms, Valeo supports the electrification of mobility for cars but also bikes, two- and three-wheelers or light 4-wheelers.
As electrification cannot be efficient without a strong thermal management, Valeo provides the best technology to secure the battery performance, life time and safety as well as to enable the comfort of passengers while minimizing the impact on the range. 
Valeo is committed to being carbon neutral in 2050 and to preserving  natural resources by embracing circular economy principles.  This starts at the product conception phase by making the right material, technology and design choices. 
The Group is the first automotive supplier to series-produce structural parts made of Thermoplastic with reinforced glass fibers composite materials that are 30% lighter and have a carbon footprint half that of aluminum. 
In 2027, Valeo will be the first to mass-produce with Renault Group a 200kW 800V electric motor without rare earth metals and with a carbon footprint reduced by 30%. 
Going further, Valeo's 4Rs (Robustify, Repair, Remanufacture, Recycle) aim at retaining the value of the final assembled product as long as possible by using Robust designs, prioritizing Repair and Remanufacturing and using Recycling as last resort.
Offering a large range of solutions for efficient and affordable electric mobility
The new 800V technology portfolio developed by Valeo provides a whole range of solutions to address the demands of the fast growing market of electric mobility. It includes technologies for eAxle, eMotor, Inverter, On-Board Charger and DC/DC converters.
With our 4 electric drives family, we are covering from 40 up to 350kW peak. They address both challenges of range of the vehicle and charging time. Valeo develops technologies such as Upin electric motors, 800V SiC high efficient inverters or on board chargers up to 22kW/L. In order to maximize the value for the end user, our onboard charger is by design bidirectional and able to ensure vehicle to grid or vehicle to load in addition to battery charge. Valeo is also presenting, in co-development with Renault, a new generation of magnet and rare earth free electric motors able to reduce the electric motor carbon footprint by 30% vs. a standard permanent magnet motor.
Valeo has developed Valeo Cyclee, the first automated gearbox for bikes. It offers a single module, fitted within the pedal assembly, integrating a 48V electric motor, an automatic gearbox – developed in partnership with French company Effigear – and predictive software enabling the assistance system to instantly adapt to the cyclist's riding style and needs.
Valeo is the supplier of the Citroën nice AMI with its  all-electric powertrain solution for small urban vehicles. This all-in-one system contains a 48V belt starter generator (electric motor + inverter, 6 kW continuous, up to 13 kW peak) and a transmission developed as part of the collaboration with Dana. Vehicles equipped with this technology can reach speeds of 45 to 100 km/h and enjoy a range of 100 km without emitting any CO2. This affordable solution is easy to fit and is especially suited for urban and suburban use. This groundbreaking technology has won a 2021 Automotive News PACE Award.
Improving the efficiency of electric vehicles through effective thermal management
Valeo thermal management solutions are designed to enable the best performance of battery electric vehicles. They increase the range stability in all climates while keeping passengers' comfort,  support a faster speed of charge while securing safety and battery state of health, increase battery life time by keeping them in a safe  temperature range.
Valeo, worldwide leader of battery thermal management, is developing battery immersive cooling systems , in partnership with TOTAL Energies, aiming to offer a perfect cooling quality around each battery cells, with a carbon footprint half that of liquid cooling by aluminum coolers.
Regarding comfort, in cold weather, at -7°, the use of electrical heating reduces the range by more than 40%. Heat pump systems are key to limit this negative impact and Valeo has developed a compact, high-performance heat pump (Valeo Smart Heat Pump), combining valves, pumps and exchangers in a module that is 20% lighter in weight, offering 2 to 3 times more energy efficiency than electric heating and extending the range by 38 km at -7°C*. This solution will be in production in the second half of 2023.  Valeo is also developing a new generation of heat pump using natural refrigerant (Valeo Smart heat pump R744) without polyfluoroalkyl  substances (P-FAS), which provides even more range in winter (+13% more range at -7°C compared to the previous generation with 1234yf refrigerant), i.e. a total of +35 km.
Heating the interior surfaces of the cabin compartment allows heating as close as possible to the passengers, by radiation, silently and more efficiently. Valeo has developed a flexible resistive surface technology (Valeo FlexHeater) that can be easily integrated into any interior trim (doors, dashboard, armrests, footwells). This system is smartly driven by  an intelligent control algorithm, piloting all cabin heating elements (hvac, seat, flexheaters  and smart heat pump) to limit the global energy consumption.
Download the press release
Similar News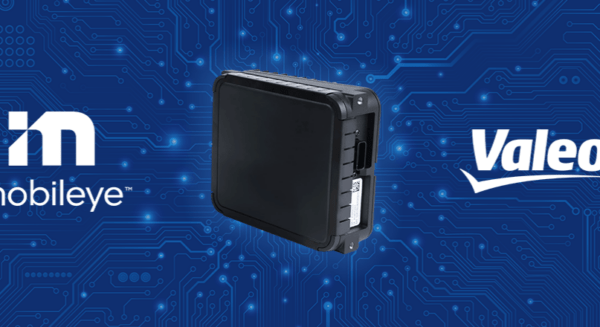 Innovation / Products & Technology |
Sep 4, 2023

| 2 min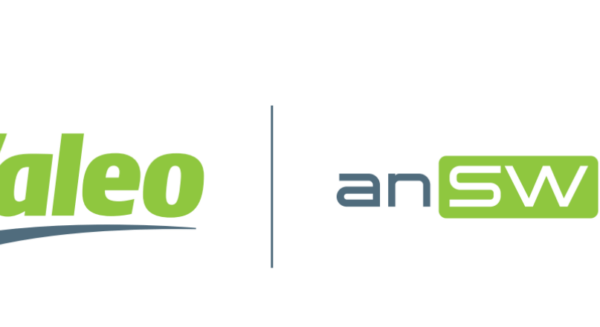 Innovation / Products & Technology | Sep 4, 2023 | 2 min
#AutonomousVehicle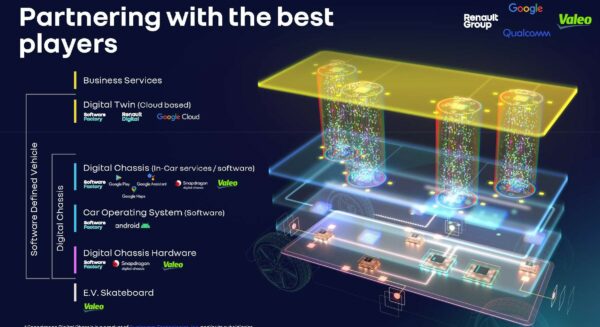 Innovation / Products & Technology | May 23, 2023 | 2 min