Valeo showcases its technologies for the software-defined vehicle and the future of mobility at IAA Mobility 2023 – Hall A2 stand C10
From September 4 to 8, 2023, Valeo will be in Munich at IAA Mobility, one of the most important industry meetings for stakeholders in the mobility, sustainability and technology fields.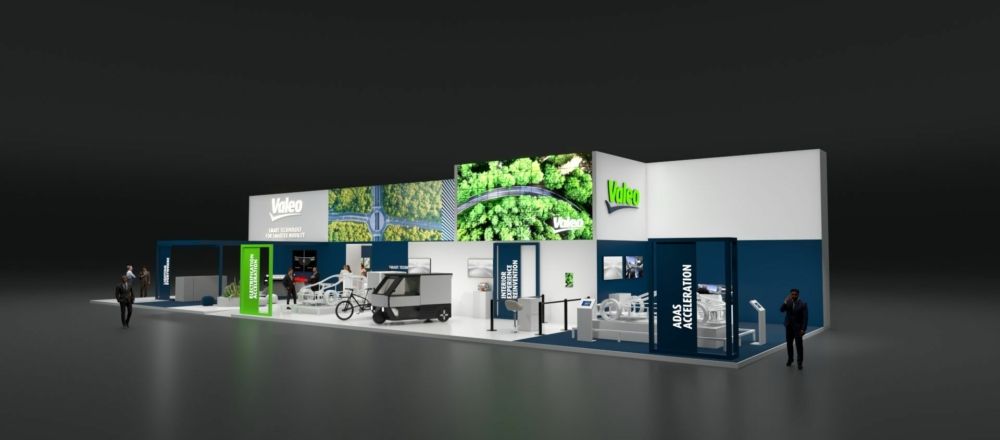 Do not miss:
4/09 at 11:00 – Press Conference, Christophe Périllat – CEO, Hall A2/Stand C10
6/09 at 11: 15 – "Decarbonization and circular economy in the mobility industry: a collective responsibility to accelerate further" Keynote, Christophe Périllat – CEO, Hall A1
7/09 – press trip to Valeo site in Wemding, Bavaria (contact us for more information)
As a technology company with a unique positioning at the epicenter of the revolutions shaping mobility and as a world leader in technologies defining its future, Valeo is committed to making greener and safer mobility affordable around the world. Valeo will present on its booth Hall A2/C10 its solutions, from hardware to software, to support the transformation of the industry.
Valeo offers a complete range of solutions for all electrification levels, from low voltage 48V to high voltage. With standard and modular  platforms, Valeo supports the electrification of mobility for cars but also bikes, two- and three-wheelers or light 4-wheelers. At IAA Mobility 2023, Valeo will present its new 6-in-1 eAxle, bringing together the inverter, on-board charger, DC/DC converter, power distribution unit, eMotor and reducer, leveraging Valeo hardware and software expertise to offer optimum integration and use. Also, Clean Motion will be present on Valeo booth with EVIG, a three-wheeled droid conceived by Clean Motion and powered by Valeo e-access powertrain and solar panels. EVIG offers optimised last-mile deliveries in urban environments thanks to its lightest weight to cargo volume on the market and flexible cargo space as well as to its connectivity enabled services."
As electrification cannot be efficient without a strong thermal management, Valeo provides the best technology to secure the battery  performance, life time and safety as well as to enable the comfort of passengers while minimizing the impact on the range. Valeo will present in Munich its efficient compact and centralized Smart Heat Pump. Thanks to its efficient software and full integration of refrigerant & coolant components, it simplifies the system integration and frees up more space under the hood.
Future cars will differentiate by seamless connectivity, intuitive user experience, and valuable automated driving and parking features. With its focus on protecting occupants and creating a comfortable interior, Valeo will display on its stand, the Cocoon, showing our cutting-edge products in ADAS and interior experience for a safe and enjoyable journey, with software at its core.
As a world leader in the ADAS domain, Valeo offers the widest portfolio of perception technologies in the industry and all the technologies to meet the challenges of the software defined vehicle. For example, Valeo develops a full stack of AI-based software for signal processing,  computer vision, data fusion, and vehicle control. This software stack will be hosted in a central domain controller, complemented by zone controllers, all also offered by Valeo. In collaboration with BMW and Deutsche Telekom, Valeo will present a tele-operation demonstration on its booth, with the opportunity to tele-operate a car remotely for parking manoeuvers. This shows the potential for new kinds of services like tele-operated Valet parking services.
Today, lighting expands outside and inside the vehicle, to improve signaling and safety, to improve the driving experience, but also to  strengthen communication and branding. Here as well, hardware and software technologies are the backbone of Valeo's solutions. Valeo, world leader in visibility systems, has developed the digital twin to help our clients manage multi LED lighting characteristics, integrate vehicle specification and deliver in real time a holistic design visualization.
Finally, Valeo is committed to being carbon neutral in 2050 and to preserving natural resources by embracing circular economy principles. This starts at the product conception phase by making the right material, technology and design choices. At IAA Mobility 2023, Valeo will present Canopy, the first wiper designed to reduce CO2 emissions by 61% compared to a Valeo wiper blade representative of the majority of wiper blades commercialized in the European market(*) and PURELIGHT, a disruptive concept of headlamp designed with bio-sourced materials and additive manufacturing that allows repair and re-use of materials to minimize its weight and extend its life cycle.
(*) The Valeo Canopy Flat Blade, with a specific rubber and packaged in cardboard box enables a CO2 emission reduction of 61% compared to a Valeo Flat Blade product representative of the majority of commercialized wiper blades in the European market, produced in Asia, with a synthetic rubber and marketed in a plastic packaging.
For more information have a look at our press kit and join us on our stand!
Similar News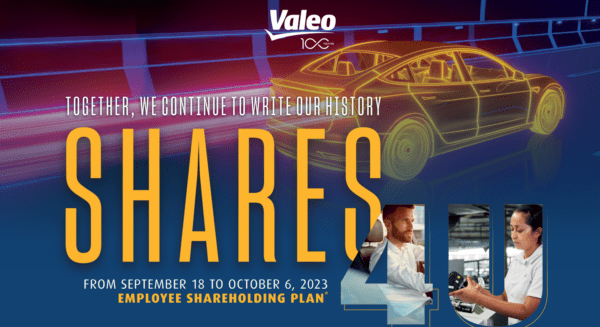 Valeo Group |
Sep 18, 2023

| 4 min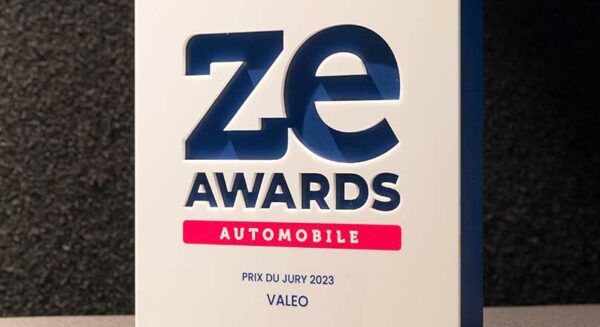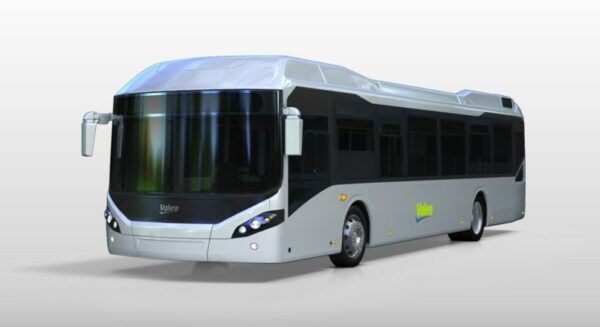 Valeo Group | Sep 11, 2023 | 3 min