2017 Valeo Innovation Challenge: meet the finalist teams
Paris, October 23, 2017 – The grand final of the fourth global Valeo Innovation Challenge is being held on Thursday, October 26, at the Maison de la Recherche in Paris.
On this occasion, the seven finalist teams hailing from France, Poland, Mexico, Greece, Spain and India will present their innovative projects to a grand jury headed by Valeo's Chairman and Chief Executive Officer, Jacques Aschenbroich, and made up of members of the Group's Management team as well as eminent scientists and business leaders, including former ministers Claudie Haigneré and Luc Ferry (see full list below).
The seven finalist teams will attempt to convince the jury of the merits of their project and win one of the two 100,000 euros grand prizes in the "technological innovation" or "idea for new ways of using cars" category. Find out more about the teams below.
In the "technological innovation" category:
Who: Team Cley, made up of César, Manuel, Luis and Yung from the Autonomous University of San Luis Potosí (Mexico).
Project: A system that activates during vehicle braking phases to create hydrogen, which can be blended with gasoline to improve the engine's combustion efficiency.
Who: Team Clustergy, made up of Kristos, Maria, Anastasis, Kouros and Panagiotis from the National Technical University of Athens (Greece).
Project: A solution to transfer energy from "supplier" to "receiver" vehicles while driving, thereby optimizing energy used for travel and eliminating the need to store large amounts of energy onboard individual vehicles.
Who: Team Spmip, made up of Mateusz, Maksymilian and Krystian from the Warsaw University of Technology (Poland).
Project: A system designed to analyze the condition of the road and detect ice invisible to the naked eye, then provide real-time alerts to enable the driver to safely adapt his or her driving style accordingly.
In the "idea for new ways of using cars" category:
Who: Team Ecopilot, made up of Antonio, Matthias, Kristian, Francisco and Diego from the University of Grenada (Spain).
Project: A gas detection device that is placed in the exhaust system to measure particulate emissions in real time.
Who: Team Fet, made up of Amit, Abhishek, Animesh, Anshul and Raghav from Roorkee Institute of Technology (India).
Project: A smart speed control system that factors in traffic, weather, road conditions and other variables to optimize travel time and safety while easing congestion.
Who: Team Ours Mobility, made up of Laura and Baptiste from EDHEC Business School (France).
Project: A free application that harnesses big data to find the easiest, most economical and environmentally-friendly solution for parking and recharging vehicles.
Enthusiasm for the Valeo Innovation Challenge is stronger than ever in the contest's fourth year, with participation at a record high. Nearly 5,000 students from around the world and 1,628 teams from 80 countries and 748 universities and schools have signed up to compete.
For more information: https://valeoinnovationchallenge.valeo.com/
Members of the jury:
Jacques Aschenbroich, Chairman and Chief Executive Officer, Valeo Group and Chairman of the jury.
Bruno Bonnell, serial entrepreneur specialized in the digital and robotics industries, founder of such companies as Infogrames/Atari, Infonie, Game One, Ivolution and Awabot and founder and CEO of Robopolis.
André Chieng, Chairman of Asiatique Européenne de Commerce, Vice Chairman of the France-China Committee and foreign trade advisor for France in China.
Yotam Cohen, co-founder and head of the R&D department of Wibbitz, a start-up that has developed an application that automatically turns any article or publication into a video summary.
Guillaume Devauchelle, Vice-President, Innovation and Scientific Development, Valeo Group.
Gérard Feldzer, Chairman of the Ile-de-France Regional Tourism Committee and member of its Transportation and Mobility Committee, consultant, columnist, former airline pilot with Air France and former President of the French Air and Space Museum.
Luc Ferry, philosopher and political scientist, Ph.D. in political science and former French Minister of Youth, Education and Research.
Claudie Haigneré, the first French woman to visit the International Space Station, former Minister Delegate for Research and New Technologies and former Minister Delegate for European Affairs, President of Universcience from 2010 to 2015 and head of European and space research at the European Space Agency.
Hans-Peter Kunze, former Senior Executive Vice-President, Sales and Business Development, Valeo Group, member of the Supervisory Board of Schnellecke Logistics and member of the Strategy Committee of UTAC CERAM.
Christophe Perillat, Chief Operating Officer, Valeo Group.
Download the Press Release
Similar News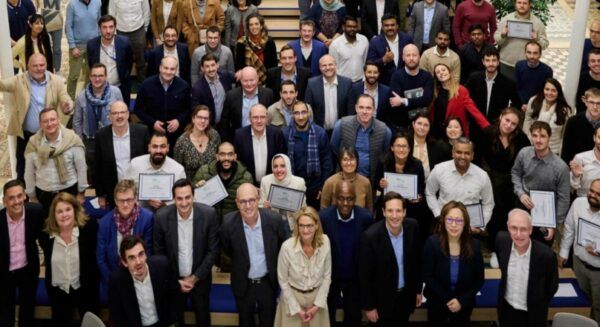 Valeo Group |
Nov 30, 2023

| 4 min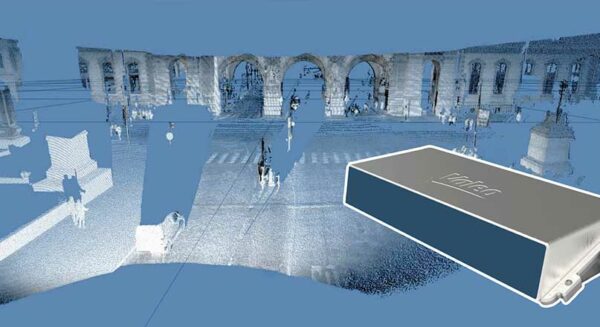 Valeo Group | Nov 16, 2023 | 7 min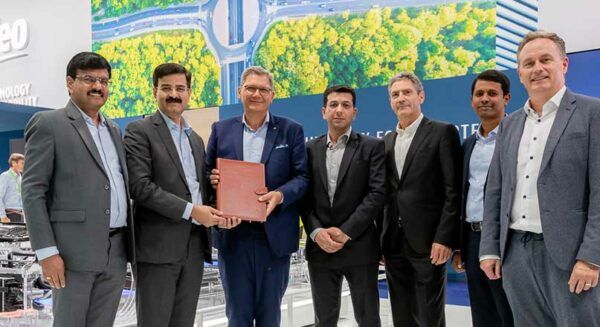 Valeo Group | Nov 13, 2023 | 5 min