E/E architecture & Connectivity
Processing Electronics
Zone Controllers
Last update: 03 Aug. 2023
What is a Zone Controller?
At the core of upcoming Software-Defined-Vehicles are Valeo's cutting-edge Zone Controllers. These Zone control units deliver two crucial functions: they facilitate high-speed data transfer and manage power distribution across various sections, or "zones," of the vehicle.
Our strategic partnership with Leoni, combining leading competencies in ADAS and Power Electronics, underpins the development of our Zone Controllers. Our holistic understanding of vehicle architecture and wiring systems allows us to deliver an optimized Zone Controller system in terms of packing, power dissipation, and load balancing.
Data is transferred through multiple automotive communication protocols, with Ethernet increasingly becoming the protocol of choice due to its efficiency and speed. Additionally, power management is handled with sophistication, typically utilizing intelligent transistors that can not only distribute power but also detect issues on sensors or actuators. This smart power management enables a "smart fuse" functionality without the need for physical fuses, enhancing safety and reliability.
In the realm of zonal vehicle architectures, our Zone Controllers are transformative, allowing automotive manufacturers to rethink where software execution is located. Armed with computation capabilities, the Zone Controllers can perform sensor and actuator functions directly, reducing the need for many separate computing units. This not only simplifies communication and wiring between the sensors and actuators but also enables the development of new vehicle functions.
Our Zone Controllers are instrumental in enabling Software-Defined Vehicles, markedly reducing vehicle electronic architecture complexity. Further benefits include reducing vehicle weight and CO2 emissions, underlining Valeo's commitment to sustainable innovation.
The specifications of our Zone Control system are equally impressive. They support an input current up to 120 Amps, offer thermal protection of wires by hardware, and provide multigigabit-Ethernet up to 2.5Gb. Furthermore, they can support various communication interfaces, including CAN, LIN, and PSI5. For computation and communication, they offer up-to ASIL D safety levels.
Valeo's Zone Controllers stand as central components of the Software-Defined Vehicles of tomorrow, delivering innovation, efficiency, and sophistication to modern vehicle architectures. Their advanced capabilities and strategic design help drive Valeo's vision of shaping the future of mobility.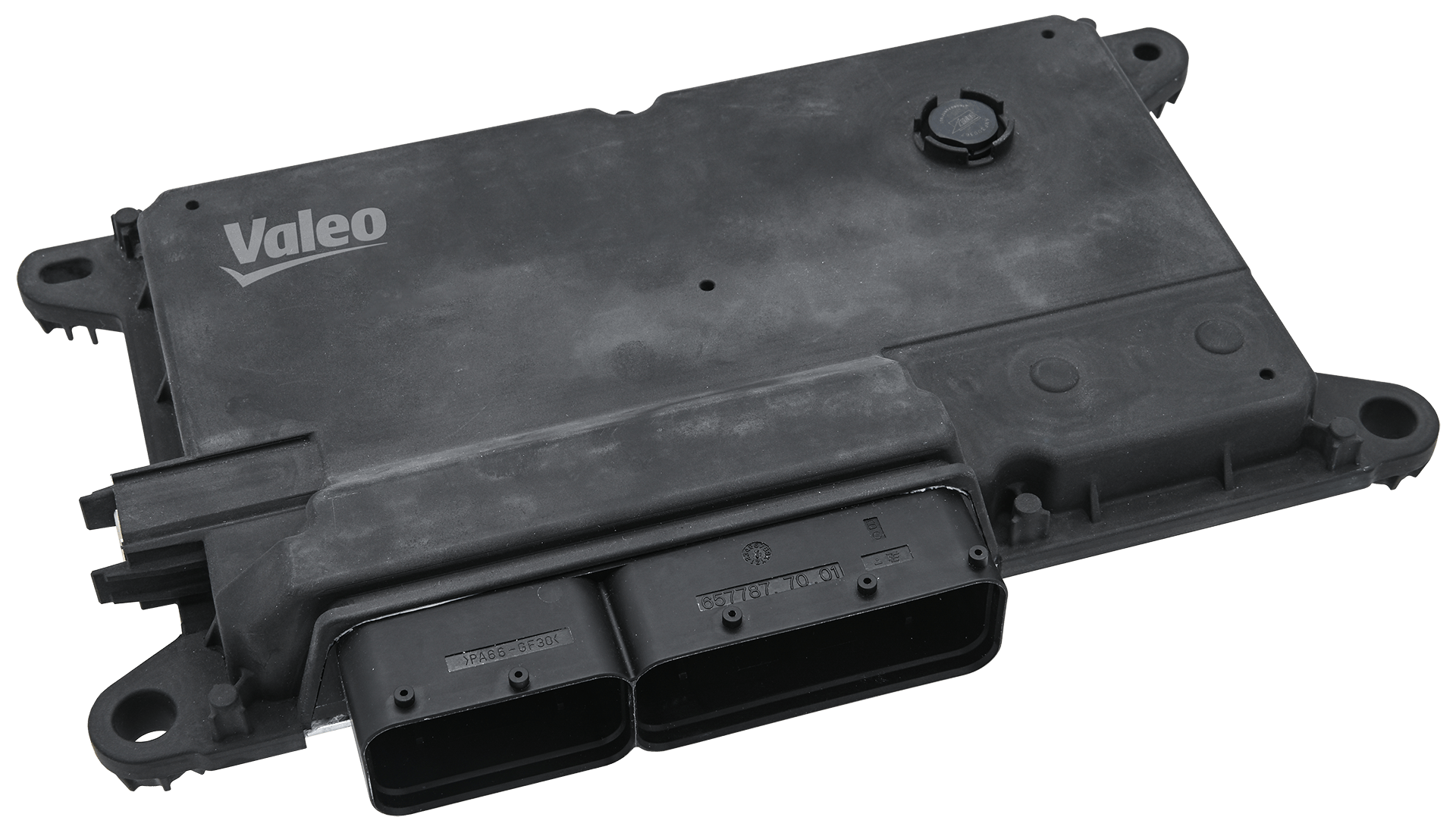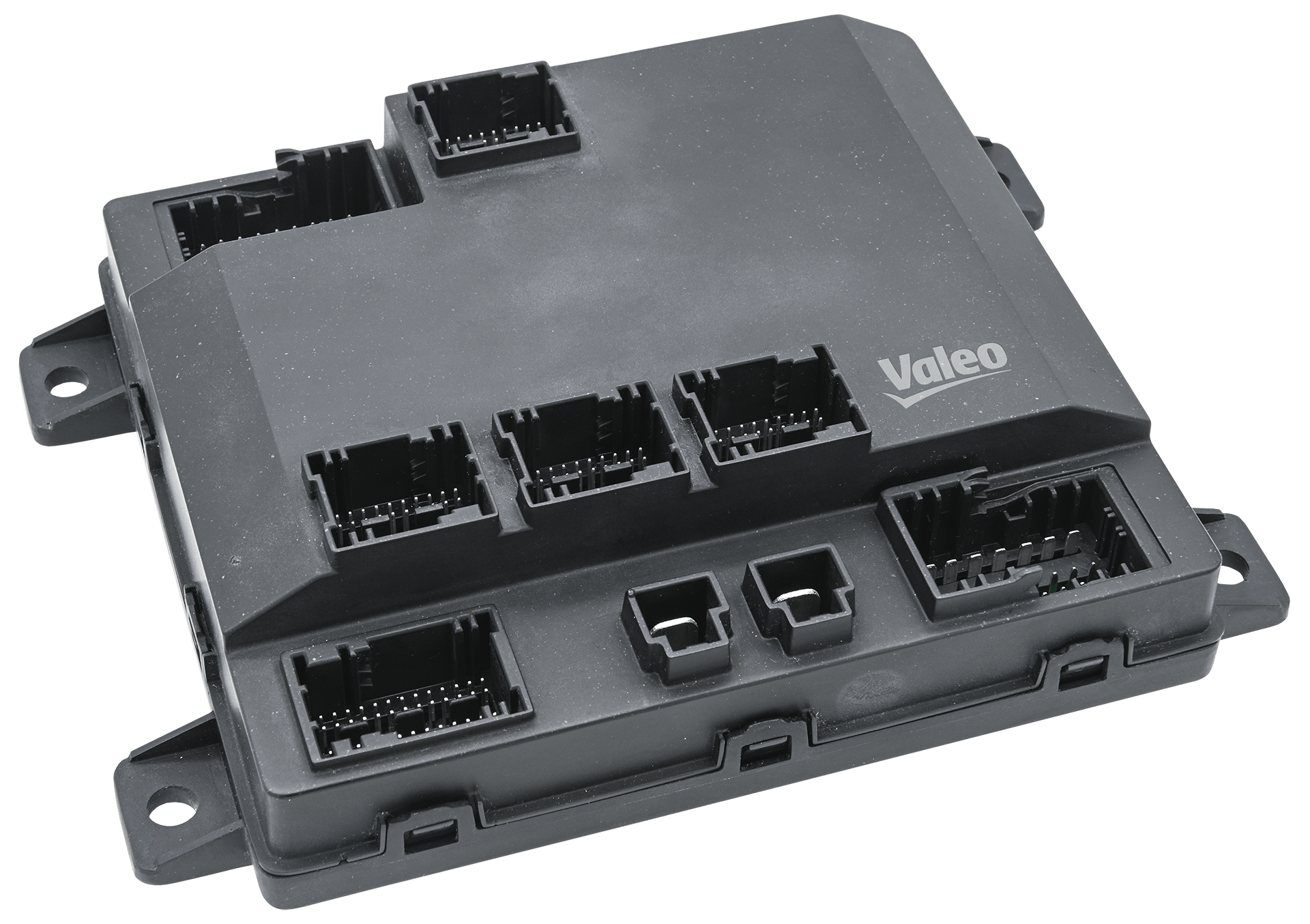 What are our automotive Zone Control System benefits?
Enables Software-Define -Vehicles
Reduces vehicle electronic architecture complexity
Reduces vehicle weight and CO2 emissions
Enables Smart Power Management
Valeo Zone Controllers specifications
Input current up to 120Amp
Thermal protection of wires by hardware
Multigigabit-Ethernet up to 2.5Gb
Support different Communications Interfaces including CAN, LIN, PSI5
Computation & Communication up-to ASIL D
Unique Selling Points
Strategic partnership with Leoni, combining leading competence in ADAS and Power Electronics
Full understanding of the holistic architecture & wiring system enabling the delivery of an optimized Zone Controller solution in terms of packing, power dissipation and load balancing
Vehicle type
Passenger car
Bus
Robot taxi
Motorcycle
Droid
Off road