Conventional Powertrain, Powertrain Electrification
Sensors
Air Temperature Sensor
Last update: 04 Sep. 2023
What is an Air Temperature Sensor?
The Air Temperature Sensor or the Air Intake Temperature Sensor determines the temperature of the outside air entering the engine.
Internal Combustion Engine (ICE) behavior is key to ensure the best efficiency in all conditions.
Our compact temperature sensor ensures the control of the thermal engine behaviour and especially the air loop (from the intake up to the EGR loop). With good accuracy we are able to ensure engine management, diagnostics and thermal protection.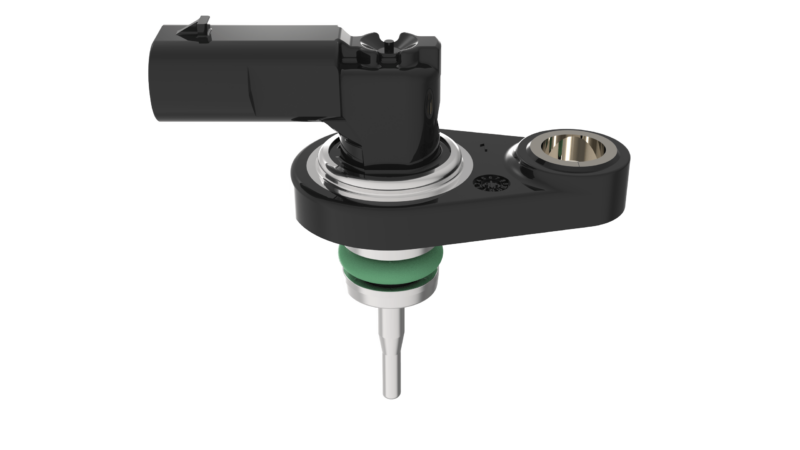 What are Valeo Air Temperature Sensor benefits?
Fast response time for air intake and EGR flow calculation and thermal protection
Low temperature diagnostic feasibility
Resistance to exhaust and EGR gases with the closed stainless steel tip
Low tightening torque and high corrosion resistance thanks to copper captive gaskets
Adjustable connector definition (MLK 1.2 is available)
Valeo Air Temperature Sensor specifications
Temperature range: -40°C up to +300°C
Operating temperature: -40°C up to +170°C
Peak temperature: +350 °C for 5 hours
Temperature response Time: < 8s at 11 m/s from +50°C to +300°C
Temperature accuracy at new: ± 2°C up to +200°C and ± 5°C at +300°C
Vehicle type
Passenger car
Bus
Robot taxi
Motorcycle
Droid
Off road