Powertrain Electrification
Power Electronics
Charger converter: High Voltage Onboard Charger and DC/DC Converter Combo
Last update: 05 Sep. 2023
Combined system solution of an Onboard Charger and DC/DC converter
The high voltage combo OBC DC/DC combines the functionality of an Onboard Charger (OBC) with that of a DC/DC converter (DC/DC). The OBC is the interface between the car and the public grid, it converts the energy from the grid network AC (Alternative Current) source to the DC (Direct Current) voltage of the car high voltage battery in respect with the public grid and regulations.
The DC/DC converter stage manages the energy flow between the high voltage network (HV – typically between 300V and 900V) and the low voltage network (e.g. lights, infotainment, power steering, 12V battery, etc…)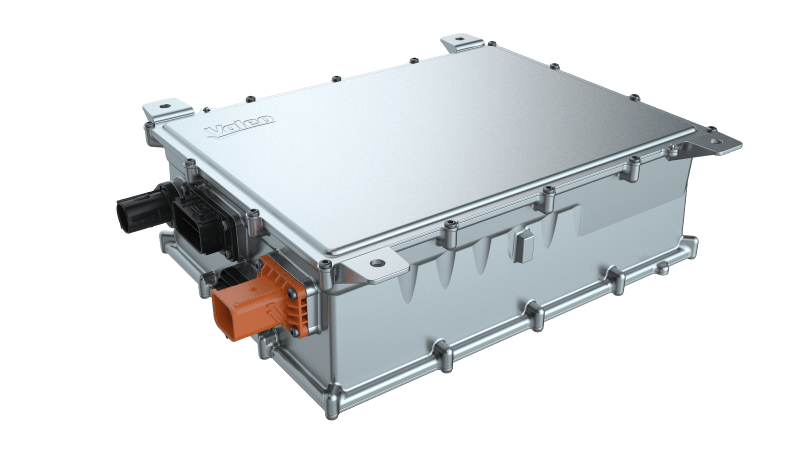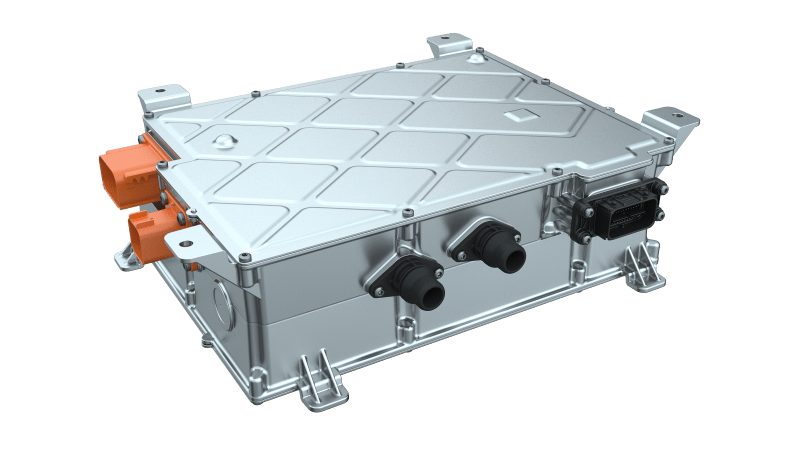 What are Valeo OBC and DC/DC converter combo benefits?
Packaging and weight savings by combining the twofunctions
Scalable platform: from 400V to 900V
Wide input range, 1 phase & 3 phase
Bidirectional power flow (V2X)
Valeo integrated OBC and DC/DC converter system solution
Onboard Charger (OBC)
Output power 7 - 11 - 22 kW
Char. voltage 200V - 920V
Input power 85 - 275V, 45-65 Hz
Efficiency up to 96%
Power density up to > 2 kW/l
Valeo integrated OBC and DC/DC converter system solution
DC/DC converter
Up to 4 kW
Efficiency > 95%
ASIL C
Vehicle type
Passenger car
Bus
Robot taxi
Motorcycle
Droid
Off road