Powertrain Electrification
Power Electronics
High Voltage DC/DC Converter
Last update: 05 Sep. 2023
What is a High Voltage DC/DC converter?
The High Voltage DC/DC converter is a reversible electronic device which lowers the Direct Current from the High Voltage battery to a Low Voltage Direct Current used by most of the vehicle electrical equipment (e.g. dashboard, electric window…). The DC/DC converter is also in charge of keeping the passengers safe by insulating them from the High Voltage electricity network.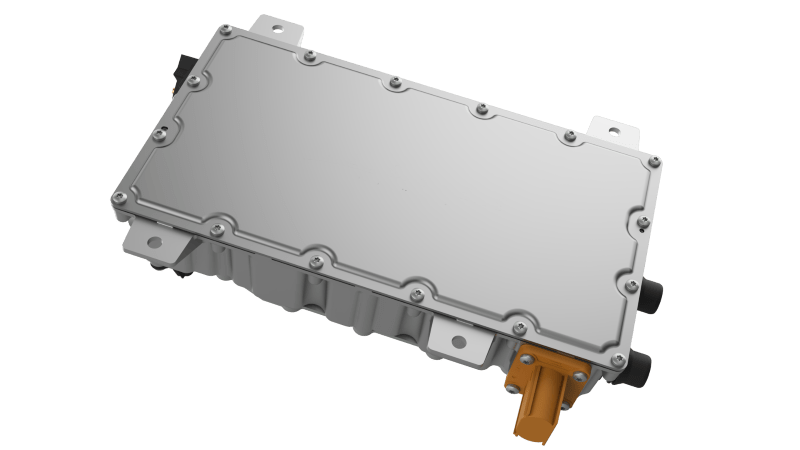 What are High Voltage DC/DC Converter benefits?
Compact package and robust design
Platforming solution (from low to high power)
Possible combination DC/DC + OBC
Option additional DC/DC feature to ensure battery relay precharge function
High Voltage DCDC Converter specifications
Up to 4 kW
400V and 800V versions for different input voltage ranges
Output current up to 250A for 12V
Efficiency > 95%
CAN interface
Vehicle type
Passenger car
Bus
Robot taxi
Motorcycle
Droid
Off road