Powertrain Electrification
Power Electronics
EV High Voltage On-Board Charger
Last update: 05 Sep. 2023
What is an on-board charger?
The electric vehicle onboard charger converts alternative current available on the grid into direct current that can charge the vehicle's battery. Almost all the energy charged in the vehicle is flowing through the onboard charger's power electronics.
In mass production since 2014, Valeo is continuously improving the performances and the functionalities of its onboard chargers. Valeo is currently proposing its 4th generation based on a standard bi-directional scalable platform up to 22 kW and able to ensure a worldwide compatibility to address all cars and countries requirements (400-800V batteries, 1 or 3-phase network).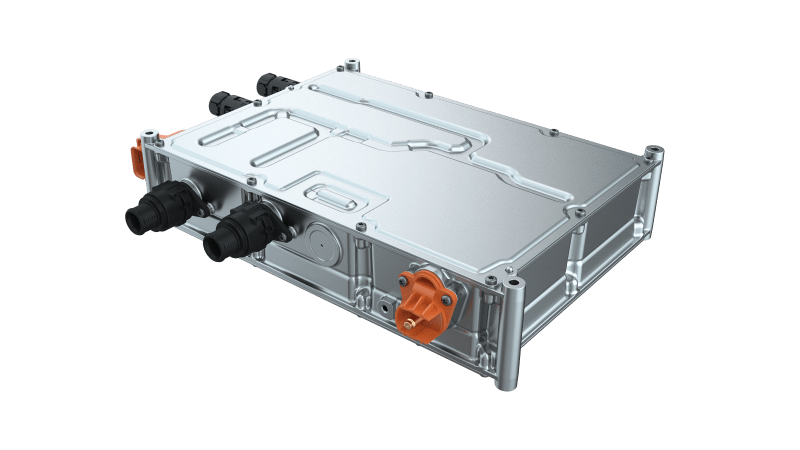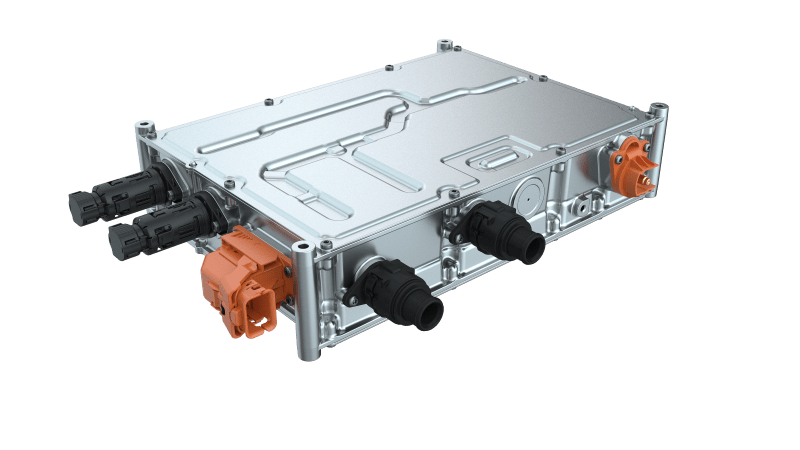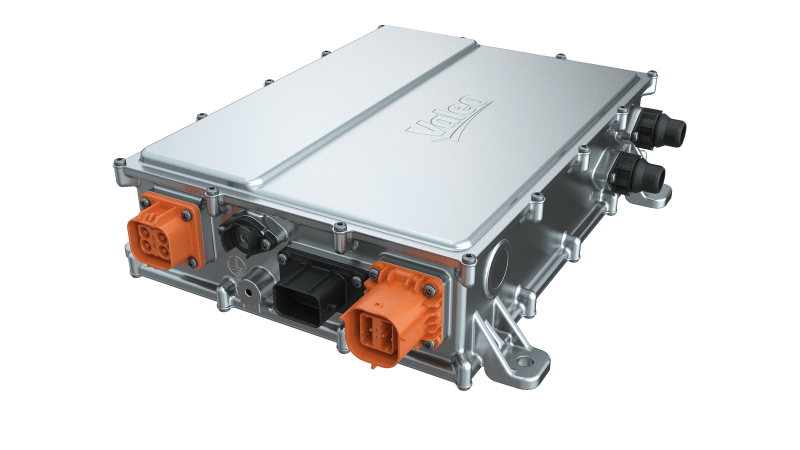 What are Valeo Onboard Charger benefits?
Applicable for PHEV and BEV
Worldwide usage by wide input range, 1 phase and 3 phase
Bidirectional power flow (V2X)
Platform design for various products
Customized packaging, connectors and software
Valeo High Voltage On-Board Charger specifications
Output power 7 kW / 11 kW / 22 kW
Grid compatibility 110V, 220V, 1 phase and 3 phase (automatic detection)
Efficiency up to 96%
400V and 800V versions for different output voltage ranges
Power density up to 2 kW/l
Various communication features CAN, IEC 61851, SAE J1772, GB/T, ISO 15118 PLC, CHAdeMO
2025

SOP 2025 for the 4th generation
Vehicle type
Passenger car
Bus
Robot taxi
Motorcycle
Droid
Off road
EV High Voltage On-Board Charger