Powertrain Electrification
Transmissions
Multi Speed Reducer
Last update: 04 Sep. 2023
What is a mutli-speed or variable speed reducer?
The multi-speed transmission is a cost-effective solution to limit CO2 emissions on hybid vehicles and to lower the battery cost on electric cars. This 2-speed reducer, or gear reducer, solution allows to improve the efficiency of the powertrain by using different gear ratio to ensure optimum efficiency in all driving conditions. The first gear improves the torque at low speed for towing and take off applications while the second gear improves the speed and the range of the vehicle.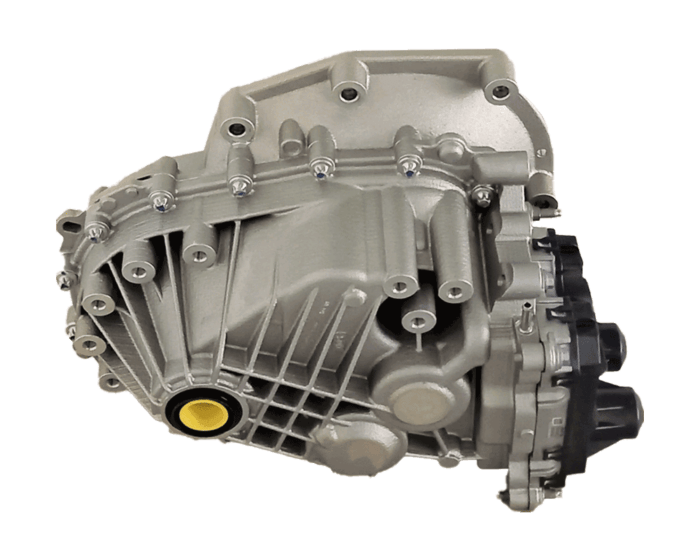 What are Valeo Multi-speed Reducer benefits?
Increase towing capacity
Enhance Take-off
Enabler of all-wheel drive capacity
All optimum driving experience with high torque at low speed and boost en at high speed
Multi-speed allows to have neutral position for a free disconnect function
Cost-effective solution
Valeo Multi speed reducer specifications
Peak motoring power = 23kW @ 48 VDC
Max input torque = 89 Nm
Max torque at wheel = 1800 Nm
Max speed output = 1400 rpm
Ratio 1st & 2nd = 21,69 & 11,38
Max reducer efficiency = above 97%
Vehicle type
Passenger car
Bus
Robot taxi
Motorcycle
Droid
Off road