Body & Chassis
Wiper systems
Brushless Motor
Last update: 31 Aug. 2023
What is a brushless motor ?
A brushless motor is an electric motor that runs on direct current (DC) and does not have mechanical brushes.
With the lowest noise (43 dBA), weight (710g), packaging (819 cm3) and best EMC (Class 5) for a wiper motor, Valeo's Brushless Motor is available as reversible.
Valeo offers a full range of torques for passenger vehicles (33-43Nm) and trucks and buses (45Nm).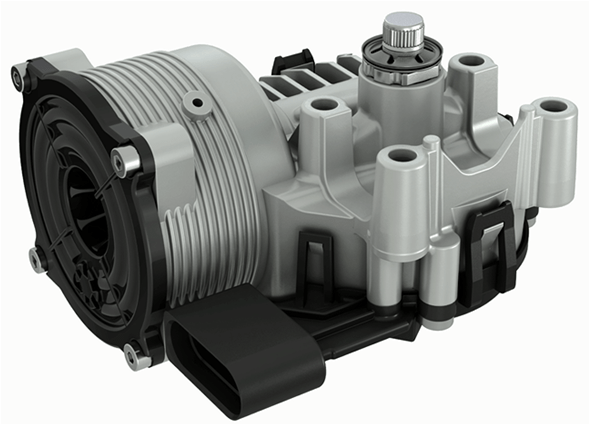 What are brushless motor benefits?
Best-in-class wiper motor in terms of weight (710g), noise (43 dBA) and packaging (819 cm³)
Improved durability vs. brush motor
Ideal for EVs, high-end cars and heavy trucks
Brushless motor specifications
Smallest packaging (819 cm³)
Continuous or Reversible
Vehicle type
Passenger car
Bus
Robot taxi
Motorcycle
Droid
Off road