Body & Chassis
Wiper systems
AquaBlade® Wiper Portfolio
Last update: 31 Aug. 2023
What is AqueBlade® Wiper Portfolio?
Flat Blade wipers structure with integrated nozzles to enable uniform washer fluid distribution all along the blade even in the camera area not accessible by other solutions. It is the best-in-class windshield washing and wiping combined.
Perfect cleaning and liquid saving is ensured by electronic control to synchronize spray release with arm position. Scalable solution with 1 or 2 ramps to reduce cleaning duration and heating of the blade for usage in cold conditions.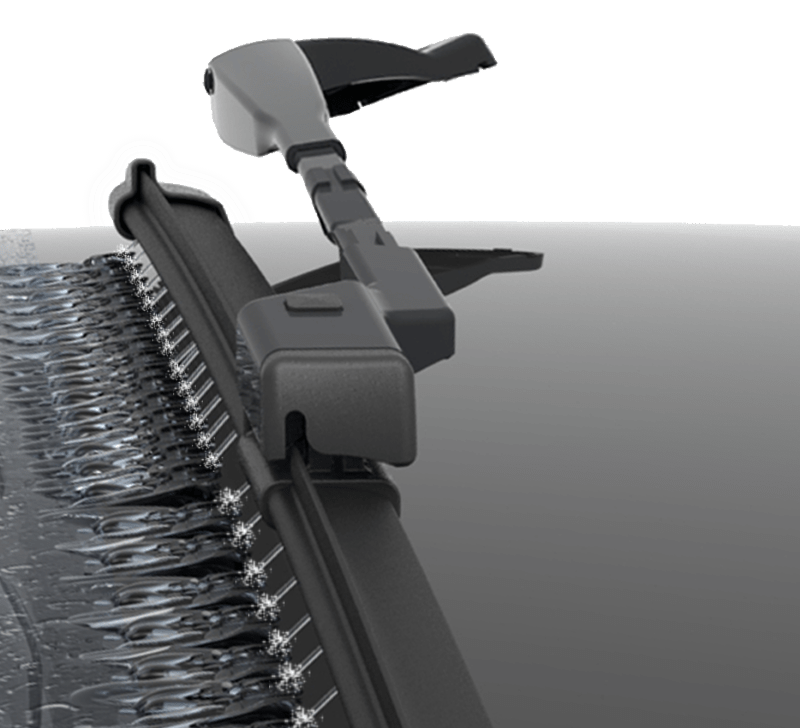 What are AquaBlade® Wiper benefits?
Provides access to new consumer-centric features (Clean4U Defrost and Debug)
AquaBlade® wiper reduces driver reaction time by 315 milliseconds (4m stopping distance at 50 km/h)
Aquablade® Wiper specifications
Weight reduction: up to 60% reduction of washing liquid consumption
Vehicle up to 2.7 kg lighter according to the type of AquaBlade chosen
Easier integration
Vehicle type
Passenger car
Bus
Robot taxi
Motorcycle
Droid
Off road