The autonomous car takes to the road
Innovation is at the heart of the Group's development strategy. In their daily mission, its teams are developing cutting-edge technologies on behalf of a safer, more connected, more intuitive and more environmentally-friendly car. For Valeo, the autonomous car is already a reality and the Group is currently working on the advent of the vehicle of the future, keeping pace with regulatory developments.
AUTONOMY IN ACTION
Valeo is tuned in to the needs of automakers and drivers, as it develops a wide range of new technologies whose applications are going to revolutionize mobility. These innovations come in response to economic and societal changes, and they anticipate new automotive trends.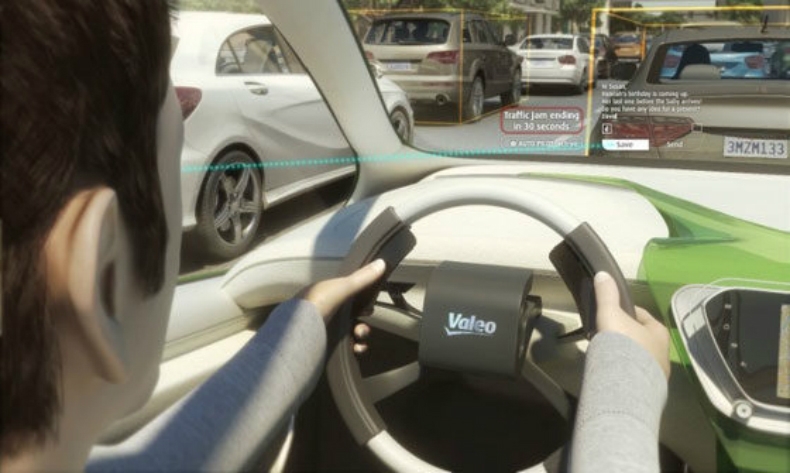 INTUITIVE DRIVING
With its steering wheel fitted with a touchpad, interior LED lighting, and cameras replacing the rear view mirrors, the Intuitive Cockpit allows drivers to keep their eyes fixed on the road while also enjoying side and rear vision, to control their smartphone and multimedia system, or even to write messages with their hands still on the wheel.
AUTOMATED DRIVING
Valeo Mobius detects favorable conditions for automated driving (e.g. in a city traffic jam or on the highway), and in those conditions suggests shifting into automated driving mode without compromising safety. The dashboard is then reconfigured to free up space for the driver's smartphone or tablet applications.
REAL-TIME FACIAL DETECTOR
Morpho Argus® is a facial recognition system which identifies the driver before opening the door for them and automatically adjusting the seat to their body size.
DRIVER MONITORING
Using a camera aimed at the driver's face, the Driver Monitoring system alerts them when signs of drowsiness or distraction are detected.
CONNECTIVITY
The car is already communicating with its surroundings. It is becoming a connected terminal, just like a smartphone or a digital tablet.
HANDS-FREE UNLOCKING AND STARTING
With the InBlue®, system, the vehicle recognizes the driver's smartphone or smartwatch, unlocks the car and allows the driver to start it; for car sharing, this is a particularly ingenious innovation.
ENHANCED VISION FOR SAFER NAVIGATION
To become autonomous, the car requires comprehensive, detailed information about its surroundings. New technologies allow it to detect any obstacle and to guide the driver in complete safety.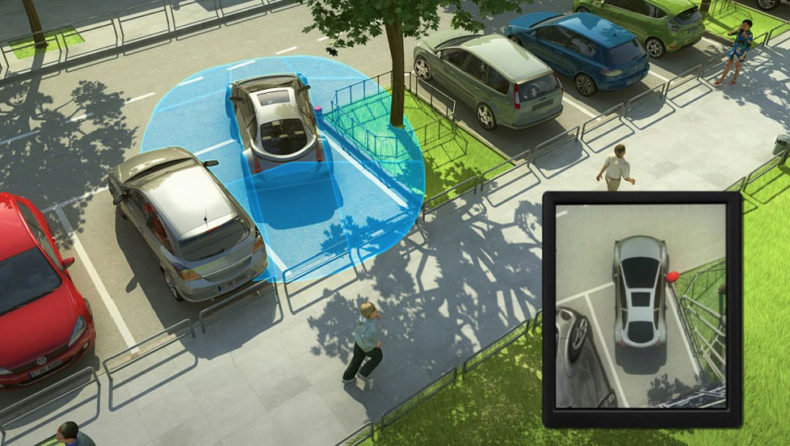 MOTION DETECTION
By detecting and tracking moving persons, vehicles or objects, the MPS long-range sighting system makes it possible to observe at a distance in order to plan ahead for safe automated driving.
NAVIGATION WITHOUT GPS
The Epsilon 20, developed with Safran, uses gyroscope technology to go beyond GPS and obtain a reliable, compact and efficient miniature navigation system, which is resistant to extreme conditions (e.g. vibration or temperature).
360° VIEW
Thanks to four miniature cameras, the 360Vue® 3D 3D system brings 360° three-dimensional birds-eye vision of the vehicle's surroundings to the dashboard screen, for more precise maneuvering.
VIDEO REAR-VIEW MIRRORS
By replacing the rear view mirrors with cameras, Sightstream® enhances the visualization quality and improves vehicle aerodynamics, to reduce fuel consumption and emissions.
THE CAR BECOMES A ROBOT
Thanks to radar sensors, laser beams and scanners, and a specific electronic environment, some aspects of car driving are done automatically.
The Drone Patroller™, developed with Safran, is capable of real-time identification and location of surrounding objects, and has been designed to avoid them without any human intervention; it therefore operates in a zone where other flying objects are present. This technology anticipates new anti-collision systems for autonomous cars.
The Drive4U® system's cameras, radars, ultra-sound and laser scanners enable the vehicle to analyze its surroundings, and calculate a route in order to arrive at a destination without any human intervention.
FRUITFUL PARTNERSHIPS
As a pioneer of the autonomous car, Valeo is forming a growing number of partnerships to reinforce its expertise. With Peiker, a leading player in onboard telematics, Valeo is developing geolocalization solutions and connecting the vehicle to mobile networks. With Safran, the automotive supplier has launched a research program to make the car more intuitive and more connected, and reinforce its automation. Another partnership has seen Valeo associate its driving assistance systems with those of Mobileye, with its frontal cameras. Lastly, with Mines ParisTech, PSA Peugeot Citroën and Safran, Valeo has created a research program around automated driving and onboard intelligence. The aim is to have autonomous vehicles on three continents (Europe, USA, and Asia) in the next four years.
Valeo partnerships with :
Mobileye
Peiker
Mines-Paritech
"Semi-autonomy by 2020"
"Before reaching complete autonomy, we will go through a phase of semi-autonomy. On a ring road or a highway, the car will be able to operate autonomously, but not yet in the city, where the amount of data to be analyzed remains too great. In 2020, it will be possible to control your vehicle at a distance and, for example, to leave it to park on its own in an underground carpark. But technology will allow us to go further. If changes in legislation make it possible for drivers to take their hands off the wheel, the autonomous car will bring the risk of collision down to one in a billion, whereas today 90% of accidents are caused by human error. Automation will also make smoother traffic flow possible and, thanks to optimized driving, will help reduce fuel consumption, CO2 emissions and atmospheric pollutants by 30%. We're still a long way from being able to envision a 100% autonomous vehicle. Here's one out of a thousand examples: the conditions in which the machine hands the wheel back to the driver when the latter is reading their e-mails, are yet to be defined. The vehicle will have to analyze the situation and adapt its behavior to communicate with the driver. In the same way, the driver will have to learn how to be driven. A whole learning process lies ahead."
Similar News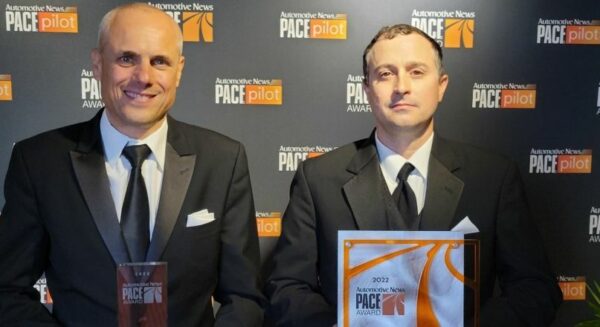 Innovation / Products & Technology |
Sep 20, 2022

| 3 min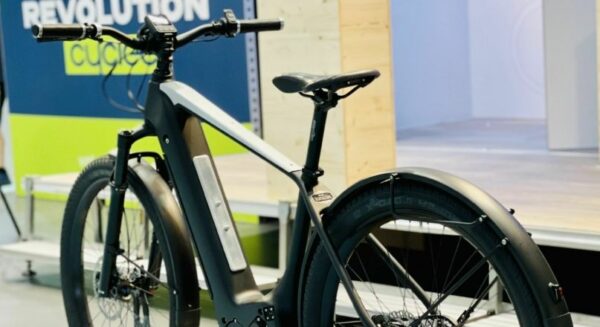 Innovation / Products & Technology | Jul 12, 2022 | 6 min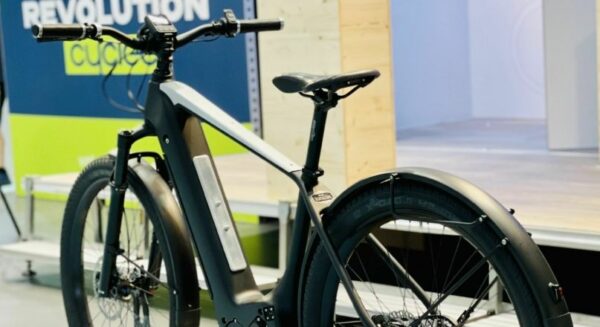 Innovation / Products & Technology | Jul 12, 2022 | 4 min