Valeo and Ningbo Swell Industry sign strategic alliance agreement
Valeo and Ningbo Swell Industry Co., Ltd have signed a strategic alliance agreement for the development, production and marketing of the next generation of illuminated front grilles or panels for the Chinese automotive market.
By combining their expertise, Valeo and Swell intend to offer carmakers in China high value-added front panels integrating lighting technologies.
Ningbo Swell Industry designs, manufactures and markets automotive interior & exterior parts. It is one of the leading companies in China and in the world in this field of activity. It has recognized know-how in this field.
Valeo is the world leader in Visibility Systems. This includes lighting and wiper systems. "Lighting Everywhere" is one of the four pillars of Valeo's value creation strategy, and is a major element in improving road safety providing style and performance at the same time.
Illuminated front grille or panel is an essential element in the identification of car brands and style is increasing his importance on electrical cars as a differentiator factor. Indeed on electric vehicles, even more space can be given to this signature light at the front. This opens up new creative fields for car designers.
The strategic partnership between Valeo and Ningbo Swell Industry is part of this trend. It will enable us to offer automakers in China illuminated front grilles and panels in a single, perfectly integrated package. This will open up new possibilities in terms of design and visual communication.
"Valeo is a world-leading lighting system supplier, and Ningbo Swell is also successful in automotive exterior & interior trimming parts, through the strong combination of the two parties, the subsequent will provide "lighter, beautiful and smarter" illuminated front grilles or panels for automotive OEMs." said Mr. Xuanpeng Song, Managing Director of Ningbo Swell Industry.
Maurizio Martinelli, President of Valeo's Visibility Systems Business Group, said: "The value of lighting will grow further thanks to the electrification of vehicles. I am therefore delighted with our alliance with Ningbo Swell Industry. This move completes Valeo's strategy to capture worldwide business opportunities represented by the new front central area integrating additional lighting. Valeo and Swell together represent a major player in the front central area in the Chinese market. I am convinced that the teamwork and complementarity of Valeo Visibility Systems Business Group and Ningbo Swell Industry will improve customer satisfaction and bring new business opportunities to both parties."
About Ningbo Swell Industry:
Ningbo Swell Industrial Co., Ltd. was established in 1984, and is a 100%-owned subsidiary of Guangdong Hongtu Technology Co.Ltd, Ningbo Swell has a perfect capability of automotive plastic surface treatment and has a high market share in the field of automotive exterior parts (emblems, grills, side moldings, front and rear bumper accessories, etc.) and interior parts (traditional air vents, intelligent air vents, other interior parts). In recent years, Ningbo Swell has built its core competitiveness with innovated technologies, strong processes, complete equipment and high efficiency to provide total solutions for lightweight, intelligent and modular interior & exterior trimming parts for all auto OEMs. Ningbo Swell in figures: 2021 sales of 1.965 billion RMB, R & D expenses accounted for 6.1%. As of December 31, 2021, there are 2,600 employees; with 6 manufacturing locations and 3 technical centers in China.
Contacts:
About Valeo :
Valeo, a technology company and partner to all automakers and new mobility players, is working to make mobility cleaner, safer and more intelligent through its innovations. Valeo has technological and industrial leadership in electrification, driving aids, the reinvention of the onboard experience and lighting around and inside the vehicle. These four areas, which are essential to the transformation of mobility, will drive the Group's growth in the coming years. Valeo is listed on the Paris stock exchange. Valeo in figures: 17.3 billion euros in sales in 2021; 12% of its original equipment sales invested in R&D; 103,300 employees at December 31, 2021; 31 countries, 184 production sites, 21 research centers, 43 development centers, 16 distribution platforms.
Contacts:
Download the Press release
Similar News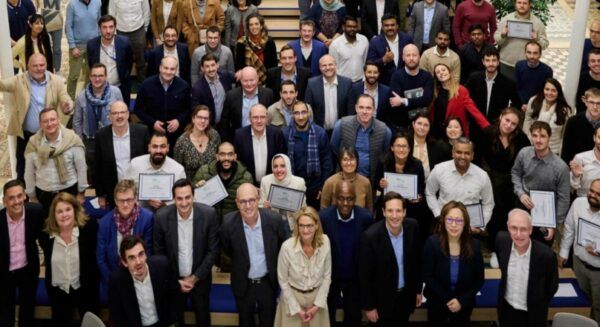 Valeo Group |
Nov 30, 2023

| 4 min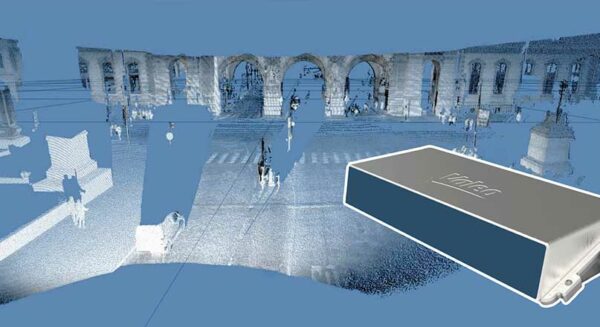 Valeo Group | Nov 16, 2023 | 7 min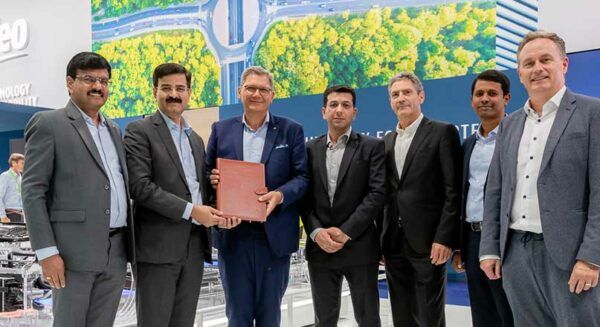 Valeo Group | Nov 13, 2023 | 5 min