Ratingen – Valeo Service – Aftermarket
Valeo Service: The sustainable everyday heroes as part of the Valeo Group and global specialist in the aftermarket.
High-quality products, helpful instructions, personal support: Valeo Service, headquartered in Ratingen, Germany, provides European workshops with a full range of spare parts and numerous services to help workshops find the right solutions and end customers enjoy their vehicles for as long as possible.
Sustainable drives, fewer emissions – the automotive industry is in the midst of change. The automotive aftermarket is also important for the industry to achieve its sustainability goals. According to a study by the European Automotive Aftermarket Association (CLEPA), workshops and end customers purchased remanufactured spare parts with a total value of €4.7 billion in the automotive aftermarket in 2020. Thus, the aftermarket is already contributing significantly to the circular economy targets proposed by the European Commission in its Green Deal. The Valeo Group is also strengthening its sustainable repair and maintenance business with its offering. And looks proudly at its service division.
Valeo Service provides products and services for the global automotive aftermarket. In 150 countries, the Service division is the point of contact for manufacturers, wholesalers, dealers, workshops and car owners, providing reliable service for millions of passenger cars and commercial vehicles long after they have rolled off the production line.
The Service Division is divided into two business units. The OES team (Original Equipment Service) is responsible for the brand-specific aftermarket and supplies dealers and affiliated workshops with special original parts designed for the respective brands. The IAM team (Independent Aftermarket) serves independent dealers and workshops in the independent aftermarket. Both teams provide a comprehensive service portfolio to authorized car dealers, spare parts distributors and independent workshops in over 100 countries worldwide and complement their offering with comprehensive commercial and technical support. While the OES division has a dedicated team for each manufacturer, the IAM division is organized by country.
Key figures
at end 2022
0

employees

0

nationalities

0 yr.

founding year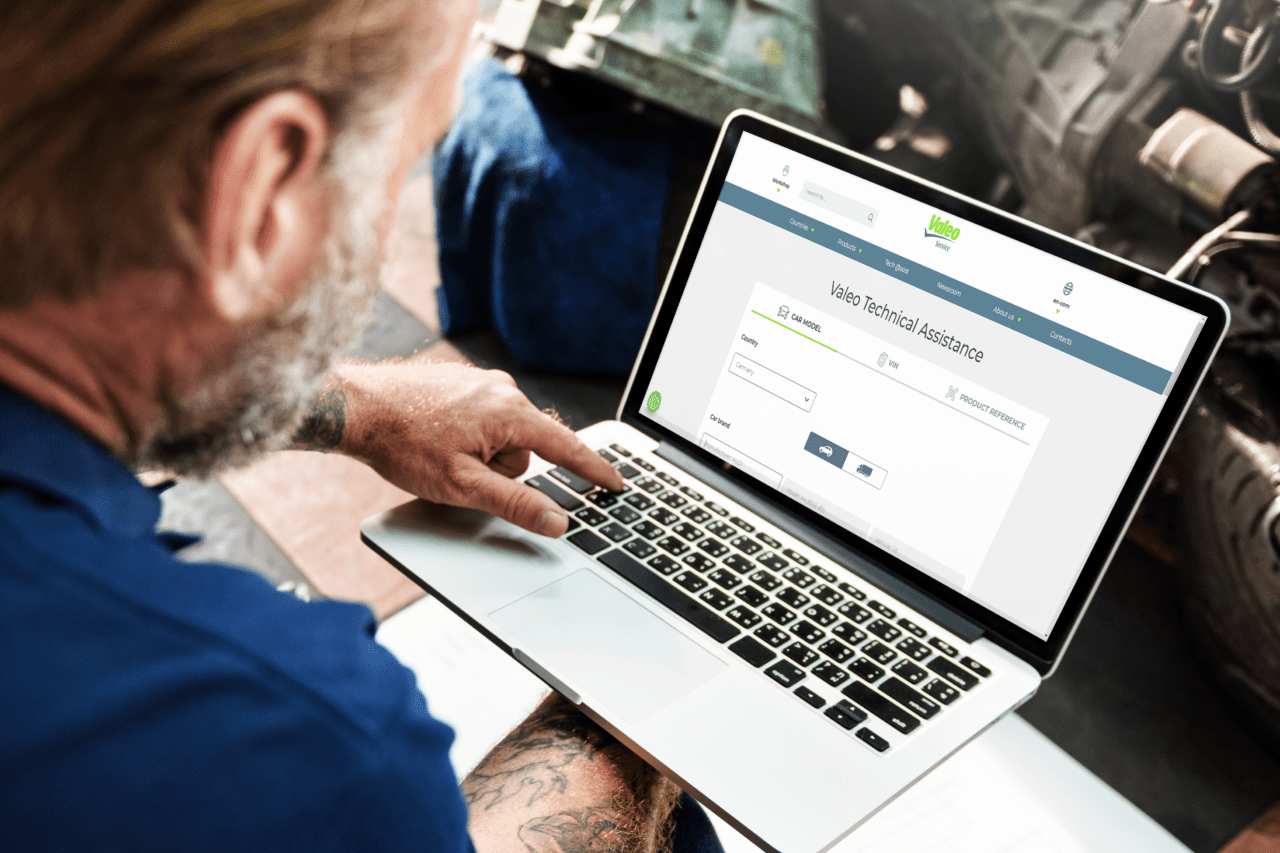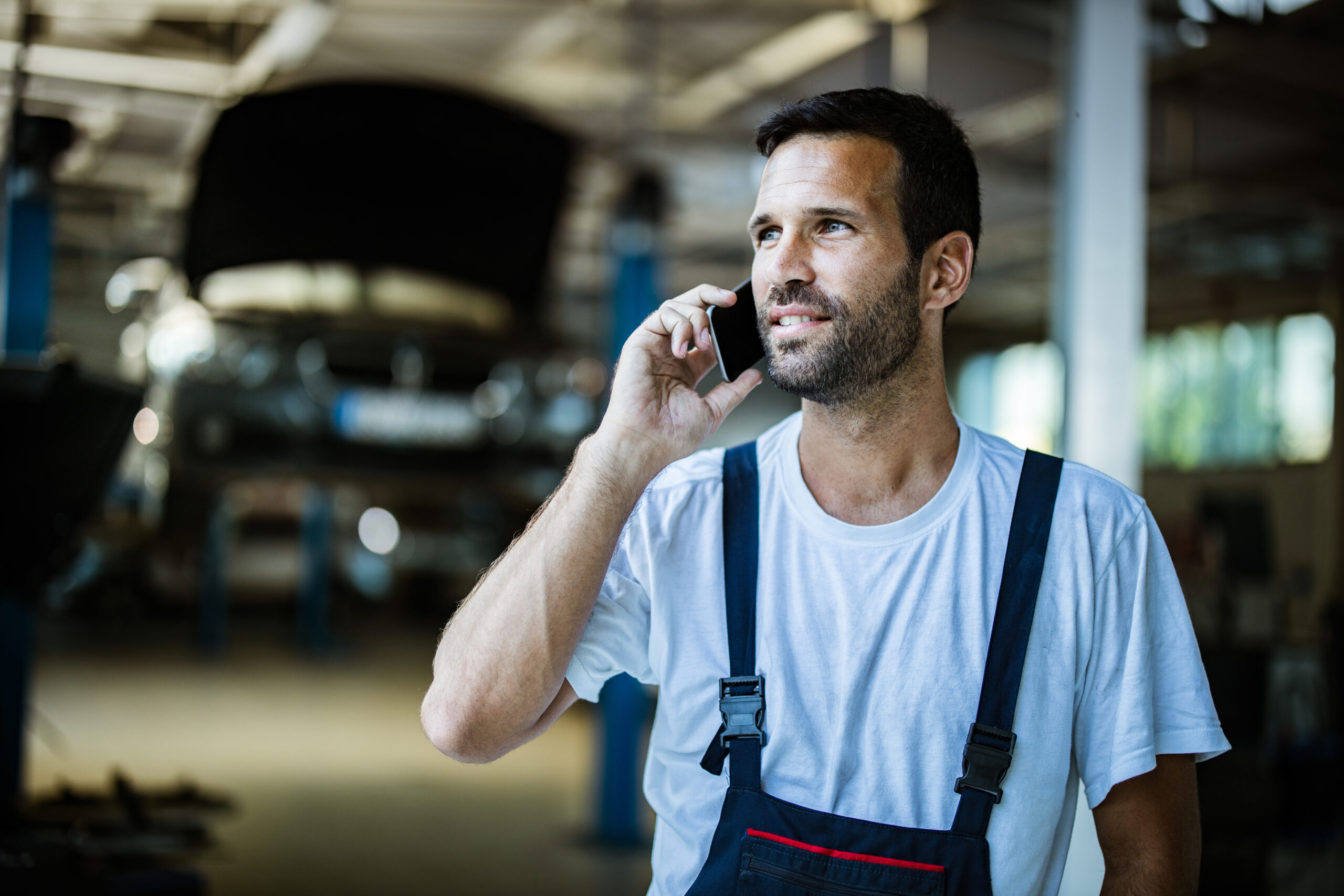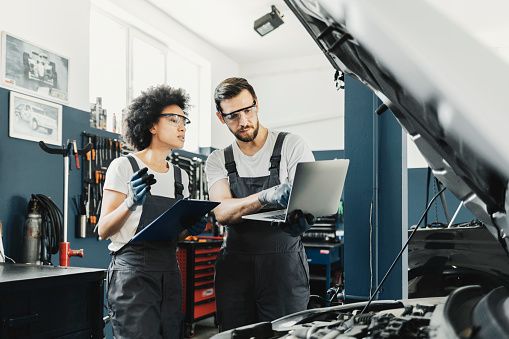 The focus at the site
In Ratingen, at the German headquarters of Valeo Service near Düsseldorf, an IAM team of 40 employees serves the independent aftermarket in the DACH, BENELUX and Scandinavia regions as well as the UK. For thousands of car dealers and mechanics between the North Cape and the Alps, the Ratingen team offers technical training, diagnostic tools, sales and marketing support and provides personal assistance when questions arise. The goal: to support workshops and provide car users with a long-term, safe and comfortable driving experience. In addition, Valeo Service in Ratingen sells original spare parts for various brands as well as products for the independent aftermarket. These include clutch systems, air conditioning systems, wiper systems, lighting, engine cooling systems and various electronic components.
Valeo Service has been active in Germany since 1967, initially as Valeo Distribution Deutschland GmbH, and has had its headquarters in Ratingen since 1999. The Valeo Service team is regarded as a versatile and reliable partner, which is also demonstrated by the decades of close contact with wholesalers and workshops.
Competition on the spare parts market in Central Europe is fierce, but Valeo Service has powerful arguments:
Valeo Service offers a product portfolio specially adapted for the aftermarket with an attractive price-performance ratio compared to branded products from manufacturers and other suppliers.

Recycled products and closed-loop programmes simplify processes with workshops, save resources and increase the useful life of spare parts.

TechAssist platform

, webinars, personal support: workshops and wholesalers can easily find suitable products and tool lists thanks to Valeo Service's intuitive online offer. In training courses, Valeo Service also provides important information and skills for the installation of various products.

A broad network of wholesalers supplies dealers and workshops with all the products they require flexibly, regardless of location and in a timely manner. This enables them to serve their customers promptly.
Through Valeo Service's loyalty programme, the Specialist Club, dealers and workshops receive individual offers and benefit from exclusive promotions.
Working in Ratingen
In contact with half of Europe, at home in Ratingen – the employees appreciate their place of work. Because the city of around 86,000 inhabitants offers a high quality of life for young adults and families thanks to its good connections to Düsseldorf. The proximity to the Ruhr area and the Rhineland guarantees a wide range of cultural and leisure activities. In addition, Düsseldorf Airport is only a few kilometers away. In the coming decades, Valeo's service division will continue to expand its success at this attractive location – for a sustainable repair and maintenance business.
History
1967
1998
1999
2004
2004
2014
Foundation as Valeo Distribution Germany GmbH
Takeover of SWF (Spezial Werkzeugfabrik Feuerbach) activities by the Valeo Group
Relocation of the service activities from Wülfrath to the future main location in Ratingen
Business activities as Valeo Service Deutschland GmbH
Takeover of the SWF windscreen wiper activities
Relocation of the service activities within Ratingen to Balcke-Dürr-Allee
Contact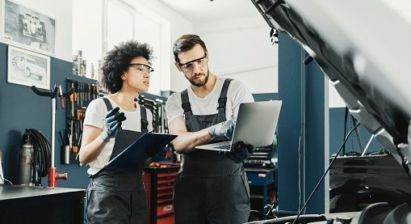 How to find us
Valeo Service Deutschland GmbH
Balcke-Dürr-Allee 1
40882 Ratingen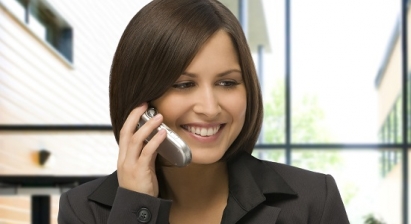 Telephone & more information
www.valeoservice.de
+49 800 800 14480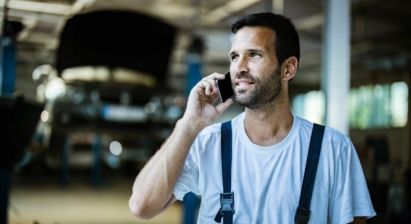 Information on the town
www.stadt-ratingen.de
Find a job at the site
Want to join the site team? Take a look at our job offers. For professionals and graduates, for operators, and for school and university students. Find out what it's like to work at Valeo in Germany.