In-vehicle Experience
Head-up Displays
Combiner Head-up Display (HUD)
Last update: 04 Aug. 2023
What is a Combiner Head-up Display?
Improve comfort and driving: driver gets essential information such as speed, navigation symbols and warning signals in the field of view without moving the eyes to the cluster.
Combiner head-up display (HUD) is a head-up display (HUD) with information mirrored onto a semi-reflective transparent panel (aka combiner) located in front of the windshield.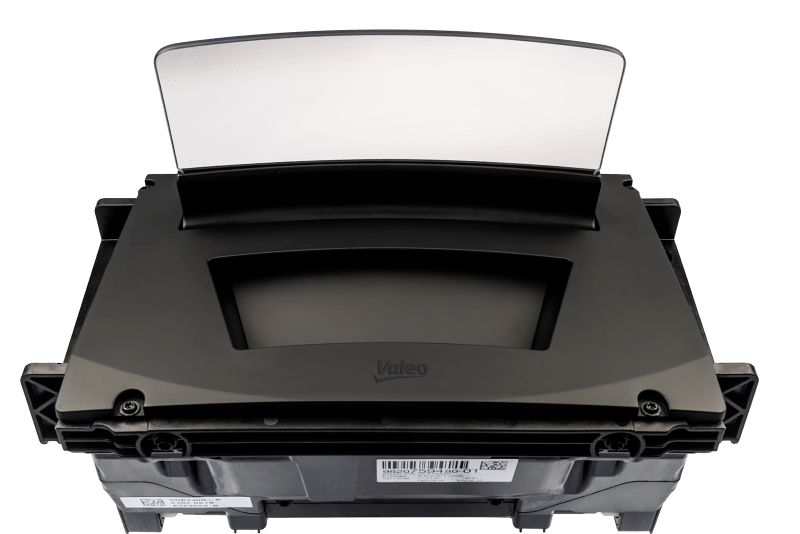 What are Valeo Combiner Head-Up Display benefits?
Compact Head-Up Display (HUD)
High optical performances
Windshield independance
Optimized thermal management
Valeo Combiner Head-Up Display specifications
Field of view: 6.8° x 2°
Virtual Image Distance: 2m
Brightness up to : 15.000 cd/m²
ASIL A
Package Volume: 3.5L
Unique Selling Points
Internal know-how on simulation and measurement of optical performances
Vehicle type
Passenger car
Bus
Robot taxi
Motorcycle
Droid
Off road