Body & Chassis
Air management
Active Grille Shutters
Last update: 29 Aug. 2023
What are Active Grille Shutters?
Active Grille Shutters help control air flows to improve fuel efficiency. Located at the front bumper lower opening, shutters are opened and closed automatically.
Active Grille Shutters are an essential contribution to vehicle aerodynamics performance and ultimately to EV driving range extension, by decreasing the vehicle's drag coefficient while ducting the airflow for an optimized heat exchange at the front end.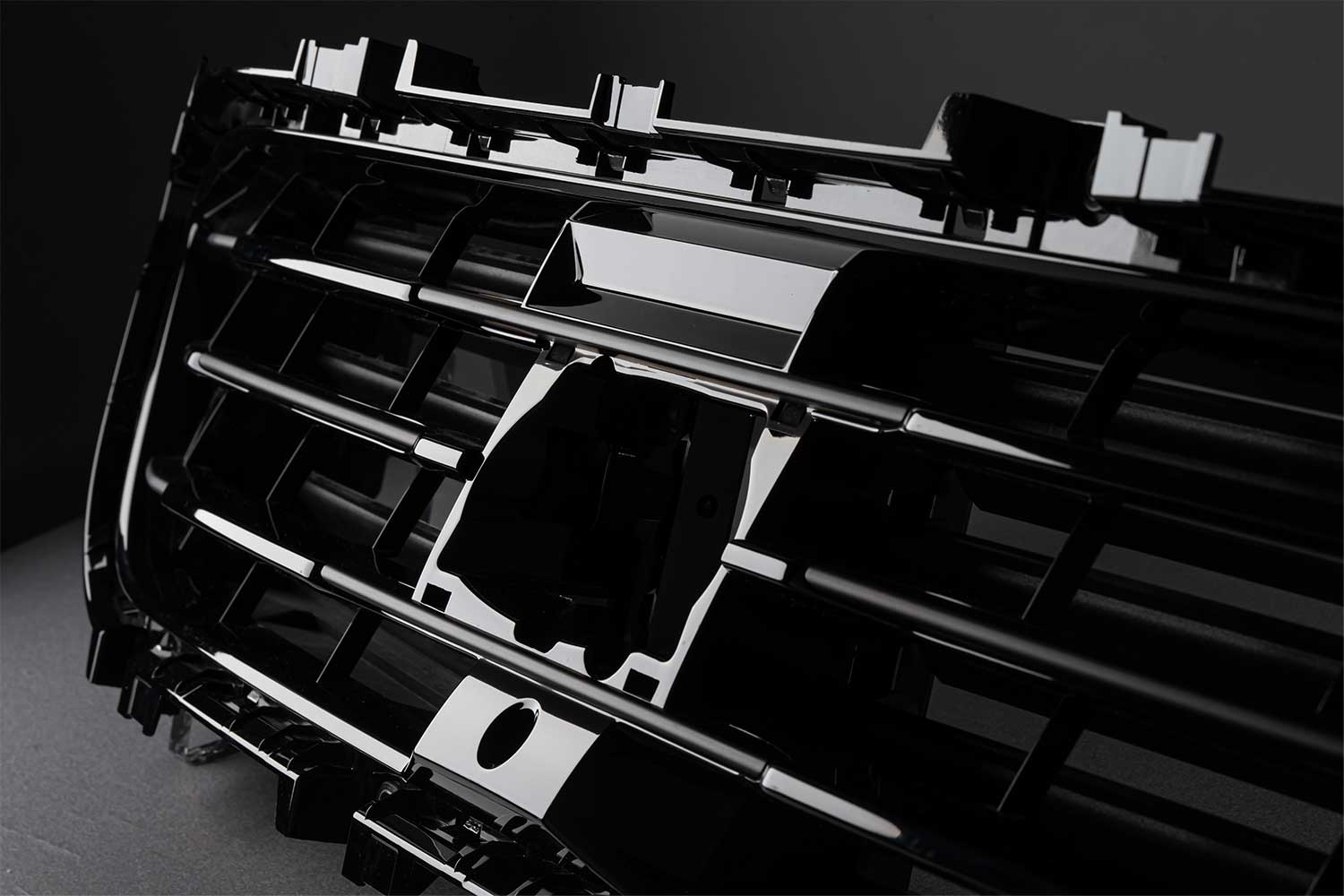 What are our Active Grille Shutter benefits?
Aesthetical aspect: skin AGS, "black piano" finishing
System efficiency improved by engine warm-up (up to 2-5 g CO2/km)
Autonomy increased thanks to drag coefficient reduction: optimized drag coefficient (-4,8%)
Packaging savings: shutters merged with front grille
Noise reduction: -1.2 dbA exterior noise
Active Grille Shutters specifications
Extruded vanes and screwless assembly
Best in class LEDs
Torque at closing: 1.2 Nm / Closing time: 5s
Speed limit: 240 km/h and above
2017

SOP

2-5 g CO2/km*

System efficiency improved by engine warm-up (*up to)

-4,8%

Autonomy increased thanks to drag coefficient reduction: optimized drag coefficient
Vehicle type
Passenger car
Bus
Robot taxi
Motorcycle
Droid
Off road
Active Grille Shutters Animation