Thermal Management
Air conditioning
HVAC Brushless Motors
Last update: 29 Aug. 2023
What is an HVAC Brushless Motor?
A Brushless Blower Motor is a component of the HVAC system that actions the wheel and pumps ambient air into the module. Valeo develops and produces HVAC brushless motors that have the twofold advantage of being quieter and more energy efficient (than equivalent brush motor with linear power module).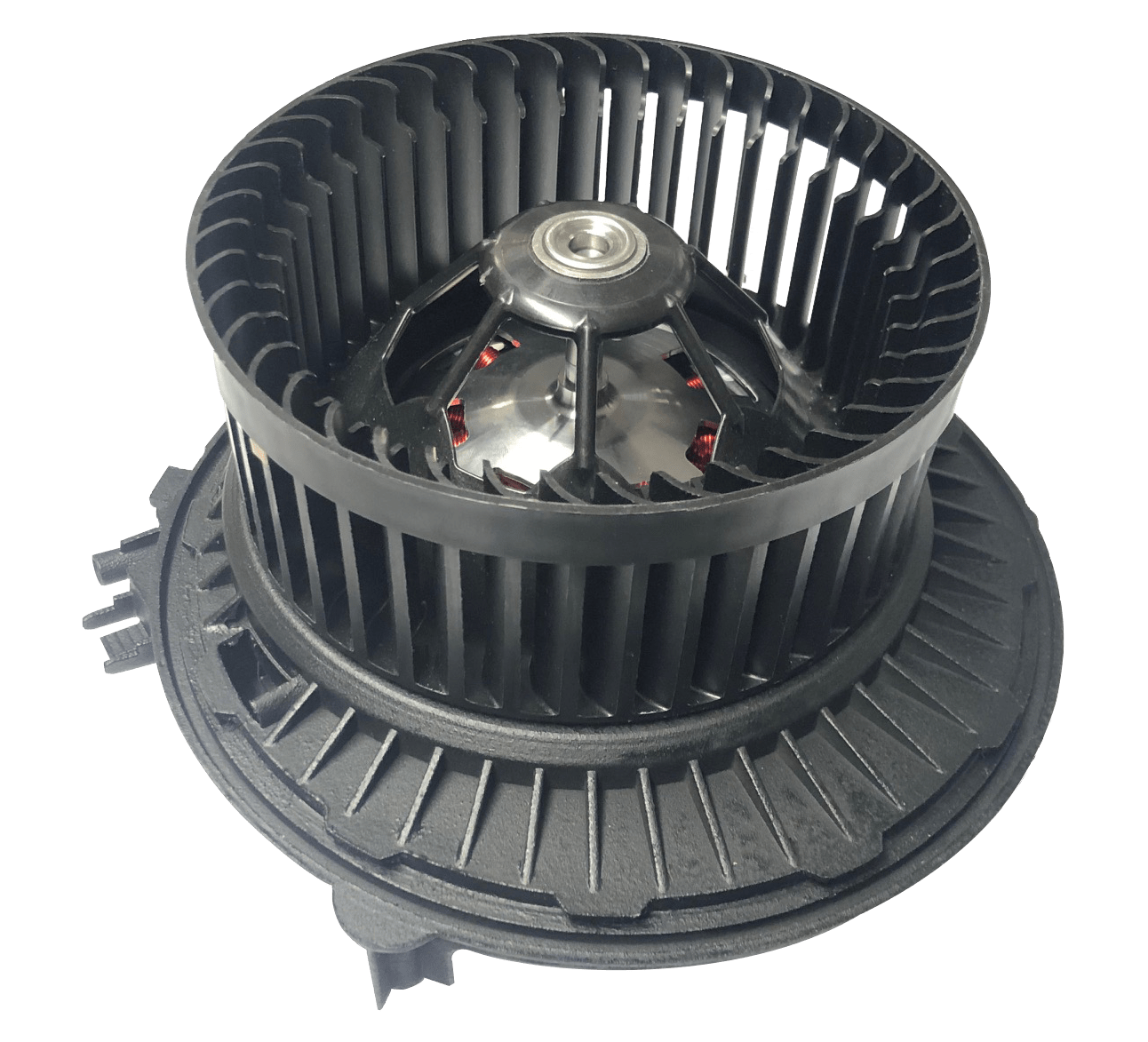 What are our HVAC Brushless Motors benefits?
Price competitive
Best brushless motors in class efficiency close to 80%
Global footprint to serve multiple OEM plants
EMC performance above competition (CISPR class 5)
Motor Protection
Motor Control Brushless & Sensorless
HVAC Brushless Motors specifications
Power (Mech.): 300W (High) / 200W (Mid)
Weight: 1kg (with wheel)
NVH: Up to 10 dB(A) reduction vs. overall noise (compared with brush motor with linear pwoer module)
Efficiency: 80%
EMC: CISPR Class 5
LIN and PWM communication
300W

Mechanical Power: up to 300W

80%

Max efficiency: up to 80%

0.7Nm

Torque: around 0.7Nm
Vehicle type
Passenger car
Bus
Robot taxi
Motorcycle
Droid
Off road