Thermal Management
Air conditioning
Particulate Matter (PM) Sensor
Last update: 29 Aug. 2023
What is a Particulate Matter (PM) Sensor?
Air pollution has become a global issue, even inside vehicles. People feel more and more concerned by pollution risks, particularly by ultra fine particles responsible of cardiovascular diseases.
A Particulate Matter (PM) Sensor measures the floating particles in the air. Fixed at the HVAC's air inlet and/or inside the cabin,Valeo's Particulate Matter 2.5 particles sensor provides real-time air pollution information with a high level of accuracy in very compact packaging.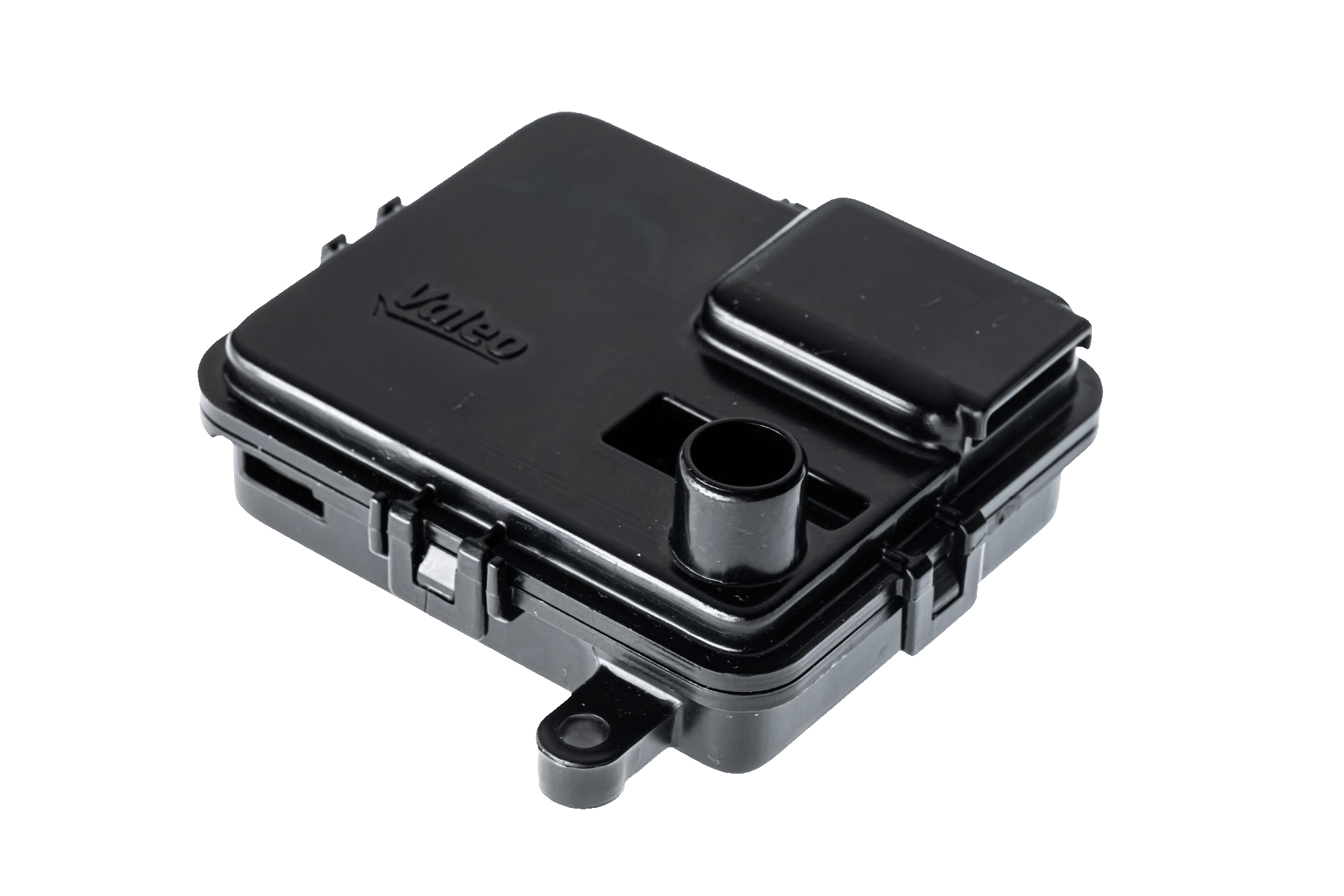 What are our Particulate Matter Sensor benefits?
Electronic device measuring particles smaller than 2.5 µm in aero-diameter
Informs users about reliable air quality level inside and/or outside cabin
Sensor data used to activate HVAC air recirculation mode
Particulate Matter Sensor specifications
Particle concentration detection from 1 to 1000 µg/m3 with an accuracy +/-15% in 1 second
Maintenance-free
Compatible with automotive constraints: LIN communication
Weight < 50gr
1 to 1000 µg/m3

Particle concentration detection from 1 to 1000 µg/m3 with an accuracy +/-15% in 1 second

Maintenance-free
Vehicle type
Passenger car
Bus
Robot taxi
Motorcycle
Droid
Off road