Thermal Management
Air conditioning
Electrical Compressors
Last update: 29 Aug. 2023
What is an electrical compressor?
Valeo electrical compressors enable high performance thermal management of A/C and H/P systems, in electric and hybrid vehicles.
Designed and validated for efficient cabin and battery, cooling and heating, they can withstand severe operation conditions and support battery fast charging thanks to a wide operating high voltage range.
Valeo offers a wide range of electrical compressors, from medium to large displacement and at different voltage ranges for the different applications in electrified vehicles.
Valeo range includes: 34cc 400 V, 45cc 400 V and 45cc 800 V.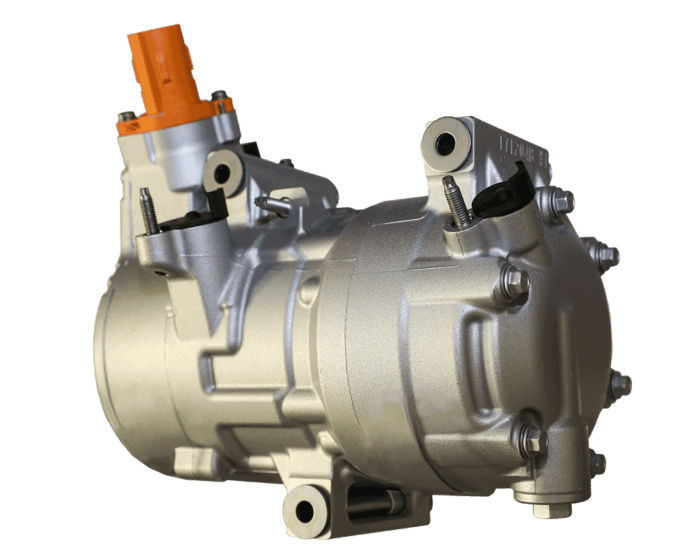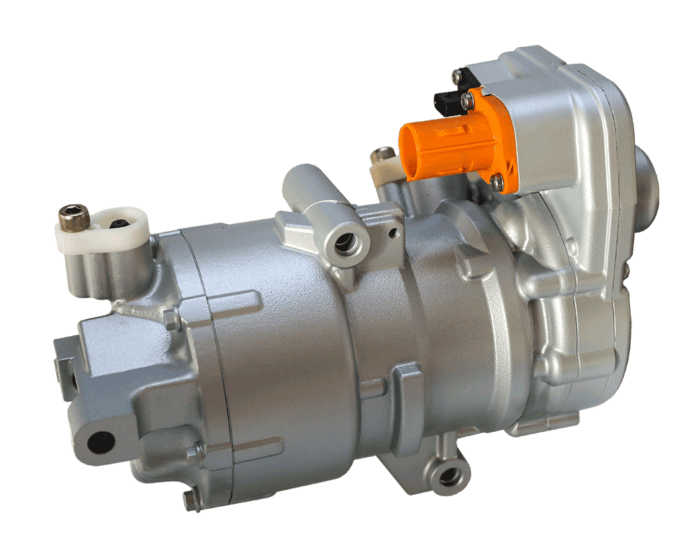 What are our Electrical Compressors benefits?
100% Valeo designed and produced
High efficiency inverter and motor
Compact packaging and low weight.
34cc displacement: 210mm length / 123mm diameter / 6.1kg
45cc displacement: 235mm length / 128mm diameter / 6.6kg
High performance class noise and efficiency
Best weight to packaging ratio on the market

Low carbon footprint in H/P system use, thanks to low weight to efficiency ratio
Vehicle type
Passenger car
Bus
Robot taxi
Motorcycle
Droid
Off road