Thermal Management
Air conditioning
Heating, Ventilation and Air-Conditioning (HVAC) modules for EVs
Last update: 29 Aug. 2023
What is an HVAC module for EVs?
The deployment of electric and autonomous vehicles has introduced new interior design trends offering spacious passenger compartments and dashboards with sober and fluid lines.
Valeo has completed its portfolio of HVAC modules with an Ultra Flat HVAC module, perfectly adapted to this constraint without compromising on efficiency.
Valeo also offers HVAC modules with low-emission materials such as recycled polymers, in order to achieve its objective of carbon neutrality on these products by 2050.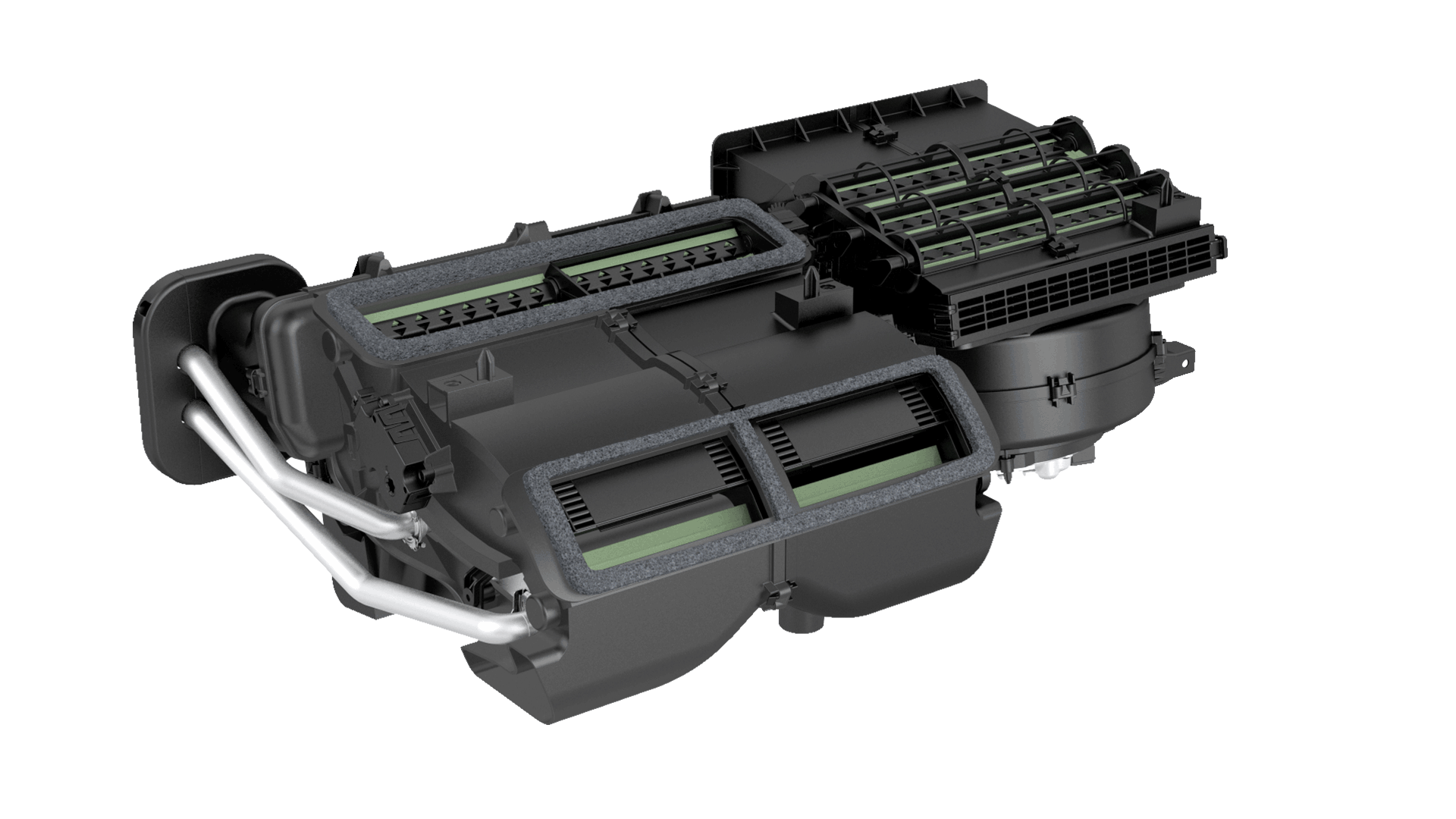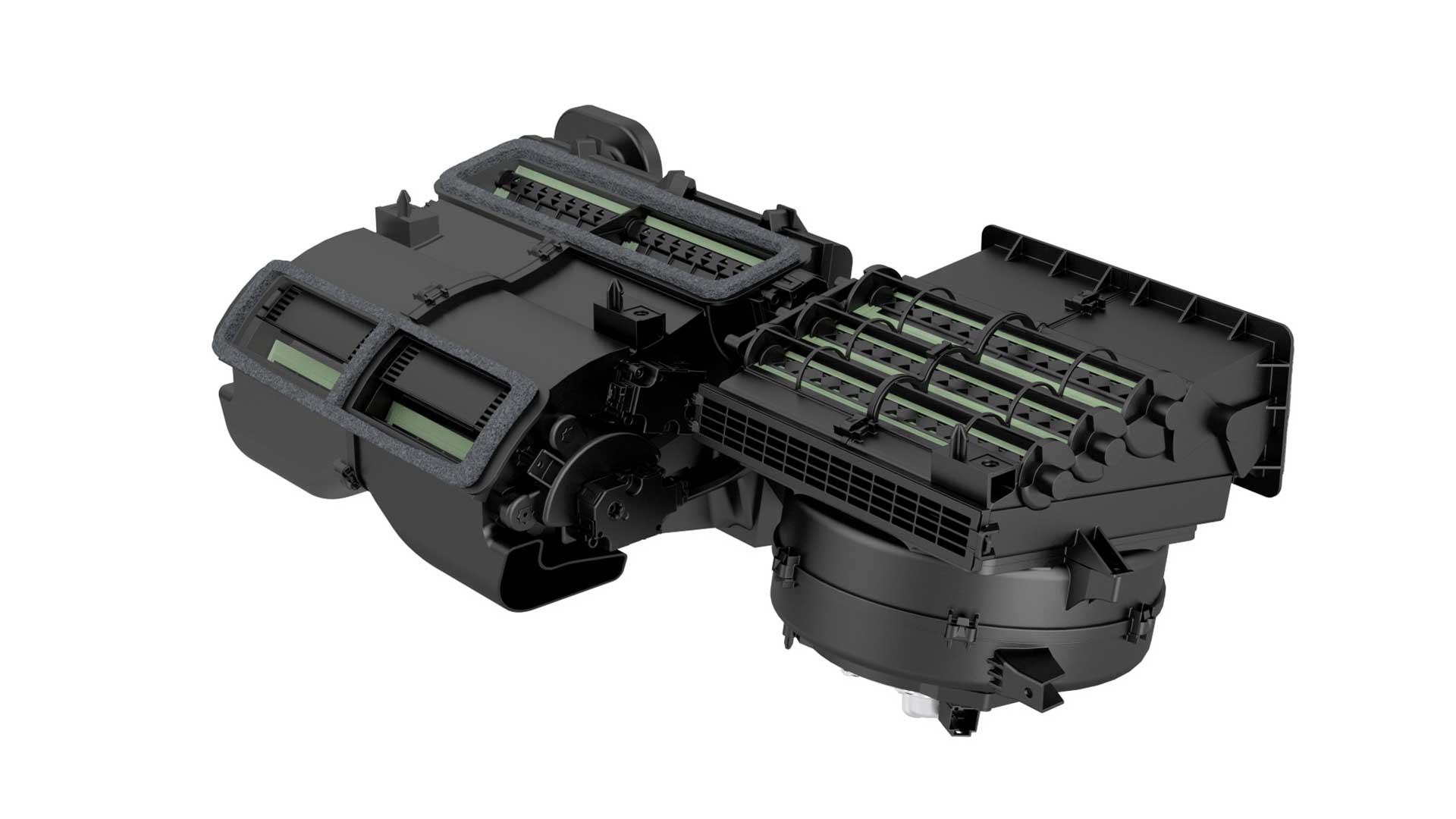 What are our HVAC for EVs benefits?
Same power as standard HVAC
Compatible with any evaporator (standard or High Performance)
Compatible with optional electrical air Heater add-on
Compactness in Z
Up to 20% packaging volume reduction (vs Reference semi centered HVAC) for equivalent performance
Same acoustic level as Reference HVAC
Lighter HVAC for lower environmental impact
Vehicle type
Passenger car
Bus
Robot taxi
Motorcycle
Droid
Off road