Press release – H1 2023 Results
Valeo records operating margin of 3.2% for first-half 2023 and reaffirms its full-year objectives
Sales of 11.2 billion euros, up by 19%

Valeo's leadership position consolidated in both areas of innovation: ADAS (up 26% LFL(1)) and powertrain electrification (up 108% LFL)
Original equipment sales up 19 % LFL on an adjusted basis(2) (up 26% in Q2)
Outperformance versus automotive production of 8 pts LFL on an adjusted basis (10 pts in Q2)
Strong growth in aftermarket sales, up 5% LFL on an adjusted basis

Operating margin of 3.2%, up 200 basis points compared with first-half 2022 as adjusted, a further step forward in improving our margins, as set out in our Move Up strategic plan
Inflation-related negotiations with customers mostly complete
Time lag of 260 million euro inflow resulting from these negotiations – amount recorded at end-June with cash impact in Q3 – leading to free cash flow of -156 million euros
Strong business momentum: order intake of 18.8 billion euros, with profitability levels up versus 2022, when profitability was already above the levels set out in the Move Up plan. More than half of these orders are linked to innovations in driving assistance, driven by strong worldwide demand for software defined vehicles and Valeo's strong position in this market
Financial performance to improve in H2, leading us to reaffirm our 2023 objectives
"In the first half of 2023, our sales rose by 19% to 11.2 billion euros. This performance reflects strong momentum in driving assistance (ADAS) and electrification.
At the end of June, our operating margin stood at 3.2% of sales, an improvement of 200 basis points compared with the same period in 2022. Our margin was lifted by the strong growth in our sales, the success of our cost reduction program, the recovery in our high-voltage electric powertrain business, and the conclusion of negotiations relating to inflation.
Our first half results and the improvement in our financial performance in the second half in line with expectations enable us to reaffirm all of our objectives for full-year 2023.
Lastly, the Group continued to record an excellent business performance in the first half, with order intake reaching 18.8 billion euros. We recorded several particularly strategic orders in the areas of ADAS and electrification. This order intake was recorded at a higher level of profitability than the objective set out in the Move Up strategic plan and the order intake recorded in 2022. The distribution of these orders across the three major regions (the United States, Asia and Europe) reflects Valeo's performance in the global automotive market as a whole.
Once again, I would like to thank all our teams for their commitment."
Christophe Périllat, Chief Executive Officer
(1) Like for like.
(2) Adjusted data: data for first-half 2022 has been adjusted as though the high-voltage electrification business (formerly Valeo Siemens eAutomotive) had been consolidated in the Group's financial statements as of January 1, 2022.
/…/
Download the press release
Similar News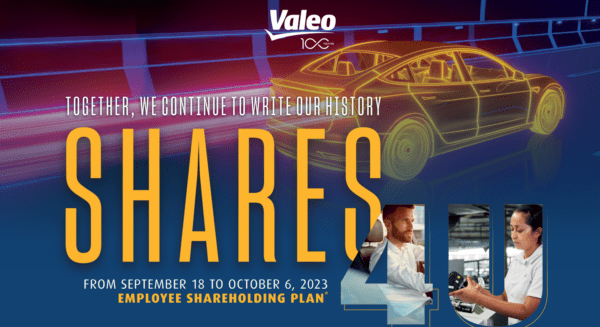 Valeo Group |
Sep 18, 2023

| 4 min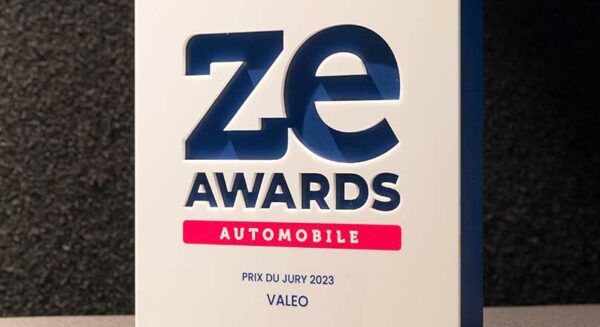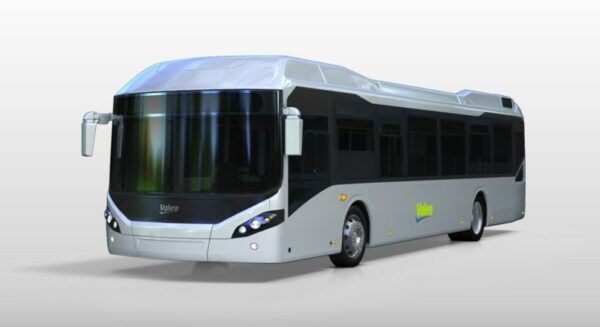 Valeo Group | Sep 11, 2023 | 3 min