Valeo and SRG Global® enter a strategic alliance
Valeo and SRG Global have entered into a strategic alliance agreement, to provide the next generations of exterior illuminated front panels to the automotive industry.
The combination of SRG Global's and Valeo's respective expertise will lead to new innovative solutions, enabling highly integrated and stylized exterior lighting systems for automakers in North America and Europe.
Valeo is a world leader in Visibility Systems, which include Lighting and Wiping Systems. They are a powerful lever for improving style, performance and safety on the road. As part of this mission, they are undergoing a profound revolution and are playing an increasingly important role in vehicles, both inside and outside the cabin. Lighting systems are now everywhere: they inform, guide, alert and accompany the driver on a daily basis.
SRG Global is one of the world's leading manufacturers of high value coatings on plastic for the automotive and commercial truck industries. From grilles to emblems and nameplates, moldings, bezels and other trim pieces; from injection molding to painting and plating; SRG Global consistently delivers products and processes that exceed customer requirements and reflect a deep understanding of brand character.
"We have already collaborated with Valeo on several projects, so we have established a strong partnership and we know that both organizations work very effectively together. We are excited about the wider opportunities this formal agreement will create, enabling us to better serve our customers by providing new and innovative products," said Mike Lee, President of SRG Global.
Maurizio Martinelli, President, Valeo Visibility Systems Business Group, added: "I look forward to enforcing this strategic partnership that puts Valeo and SRG Global among the biggest players in the automotive exterior front central area that will grow with vehicle electrification. I am confident that the teamwork and the complementarity between Valeo Lighting Systems and SRG Global will improve customer satisfaction and bring additional business opportunities to both parties."
For further information about SRG Global, visit srgglobal.com
For further information about Valeo visit valeo.com/en/visibility-systems
About SRG Global®
SRG Global, a Guardian company, is one of the world's leading manufacturers of high value coatings on plastic for the automotive and commercial truck industries with a manufacturing presence in major world regions including North America, Western and Central Europe and Asia. SRG Global is headquartered in Troy, Mich., USA. Through its Innovation Center in Taylor, Mich, USA, and its global advanced development process, SRG Global works to enhance manufacturing processes and accelerates development and delivery of the next generation of coating technologies and subsystems. SRG Global engineers solutions for greater surface durability, structural integrity, enhanced functionality, vehicle efficiency and design flexibility. The result is the development of innovative exterior and interior products and processes that create value for customers and consumers and a positive impact in our environment and society. Beyond the finish™.
About Valeo
As a technology company and partner to all automakers and new mobility players, Valeo is innovating to make mobility cleaner, safer and smarter. Valeo has technological and industrial leadership in electrification, ADAS, reinvention of the onboard experience and lighting. These four areas are vital to the transformation of mobility and will drive the Group's growth in the coming years. Valeo is listed on the Paris Stock Exchange. Valeo in figures: In 2021, the Group generated sales of 17.3 billion euros and invested 12% of its original equipment sales in R&D. At December 31, 2021, Valeo had 184 plants, 21 research centers, 43 development centers and 16 distribution platforms, and employed 103,300 people in 31 countries worldwide.
Download the press release
Similar News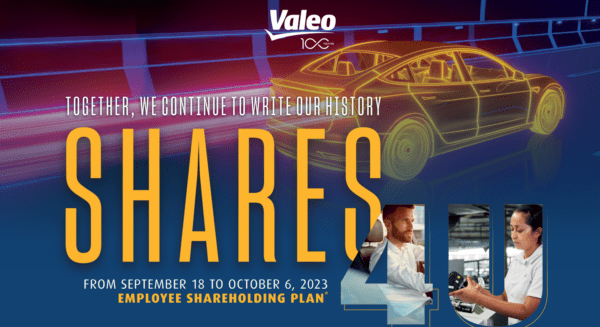 Valeo Group |
Sep 18, 2023

| 4 min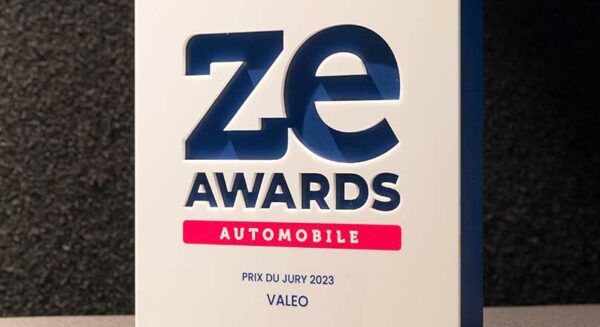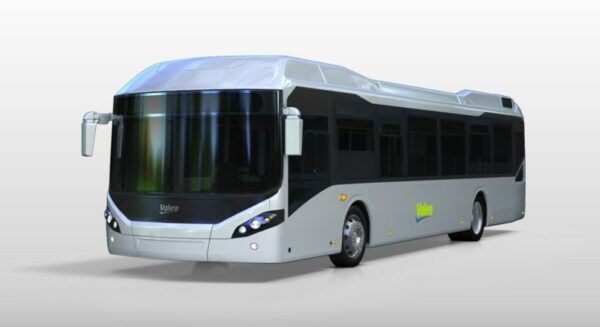 Valeo Group | Sep 11, 2023 | 3 min