Valeo and Cisco unveil a smart parking service
Paris, June 15, 2017 – Valeo and Cisco today announced that they have signed a cooperation agreement to develop strategic innovations in smart mobility services.
Cyber Valet Services, a project resulting from their collaboration, is being unveiled at this year's Viva Technology conference in Paris.
This unique solution, developed by two major strategically aligned tech players, now enables vehicles equipped with Valeo Park4U® Auto technology to park safely and autonomously, i.e., without a driver on board, in connected car parks. How it works: the driver simply gets out of his/her vehicle at the car park entrance and activates the automatic parking system using a smartphone. The vehicle then continues its journey in automatic mode until it has finished parking. In just a few clicks, it can be set in motion again to meet the driver at the designated pick-up point in the car park.
The vehicle drives itself inside the car park by combining the power of automatic parking technologies (Valeo Park4U® Auto), Valeo on-board telematics and secure key systems (Valeo InBlue®) with Cisco Parking Controller technologies, which equip car parks with Wi-Fi, video sensors and artificial intelligence-based solutions.
The vehicle's sensors, together with the information provided by the equipment installed in the car park, allow the vehicle to perceive its environment with an extremely high level of accuracy and anticipate and calculate its journey at any time up to the completion of the parking maneuver. The vehicle is able to navigate complex parking facilities in total safety, even multi-story garages, by processing all of the necessary information with the help of an integrated GPS service and the vehicle's own sensors.
Indigo, the world's leading provider of parking services and individual mobility solutions, is the first to integrate the new service, which is currently being introduced at the Camille Desmoulins parking garage in Issy-les-Moulineaux, France. Partnering with OPnGO to bundle its payment application and barrier?free plate recognition technology into the Cyber Valet Services offering, Indigo helps its customers save valuable time. The user journey begins even before entering the car park.
The Valeo/Cisco Cyber Valet Services co-innovation project is giving impetus to urban mobility improvements by opening up new possibilities for users. In addition to the space freed up by optimized parking, equipped car parks will be able to provide customers with convenient new services such as automatic car washing, maintenance and automated electric vehicle charging. For vehicle fleet managers, this service will optimize car park use by reducing the time it takes to drop off and pick up vehicles.
Jacques Aschenbroich, Valeo's Chairman and Chief Executive Officer, commented: "Valeo's goal is to develop technologies for everyone that re-imagine mobility to make it smoother, safer and more intuitive. Valeo's Park4U®Auto technology has already been integrated into more than 12 million vehicles worldwide. Our partnership with Cisco is a great opportunity for us to show how our technologies are capable of transforming urban mobility services sustainably and for the better. I would like to thank the teams at Valeo and Cisco who worked to make this project possible."
Robert Vassoyan, Chief Executive Officer of Cisco France, said: "With the innovative Cyber Valet Services project, we can currently connect millions of parking spaces in total safety. We are pleased and proud to combine our expertise, technological solutions and resources with those of Valeo to together provide cities and their residents with new digital services. Partnering with a major French company further illustrates our desire to work in collaboration with the entire ecosystem and our ability to co-innovate as we pursue our commitment to accelerating the digital transformation."
Sébastien Fraisse, Executive Vice-President and Managing Director of Indigo France, added: "Committed to meeting parking and individual mobility needs, our Group is constantly innovating in services to provide our customers with a seamless, turnkey solution that reinvents the parking experience. This ambitious project puts parking firmly at the center of a new wave of change and renewal, particularly with regards to driving practices. In lock step with the rise of autonomous vehicles, car parks will undergo their own transformation to match the prevailing trends, developing a host of new services designed to continually simplify the customer journey, while also delivering high added value. Projects of this kind are paving the way for diversification, including in how car parks are used."
About Valeo
Valeo is an automotive supplier, partner to all automakers worldwide. As a technology company, Valeo proposes innovative products and systems that contribute to the reduction of CO2 emissions and to the development of intuitive driving. In 2016, the Group generated sales of 16.5 billion euros and invested over 11% of its original equipment sales in research and development. Valeo has 166 plants, 20 research centers, 38 development centers and 15 distribution platforms, and employs 100,900 people in 32 countries worldwide. Valeo is listed on the Paris stock exchange and is a member of the CAC 40 index.
About Cisco
Cisco (NASDAQ: CSCO) is the worldwide technology leader that has been making the Internet work since 1984. Our people, products, and partners help society securely connect and seize tomorrow's digital opportunity today. Discover more at newsroom.cisco.com and follow us on Twitter at @CiscoFrance.
Media Relations
Similar News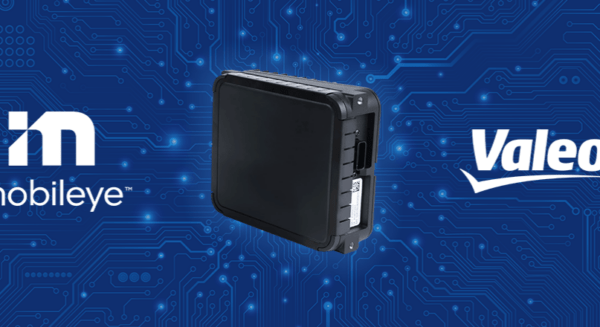 Innovation / Products & Technology |
Sep 4, 2023

| 2 min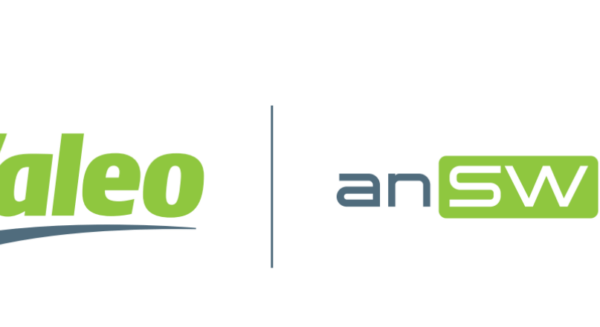 Innovation / Products & Technology | Sep 4, 2023 | 2 min
#AutonomousVehicle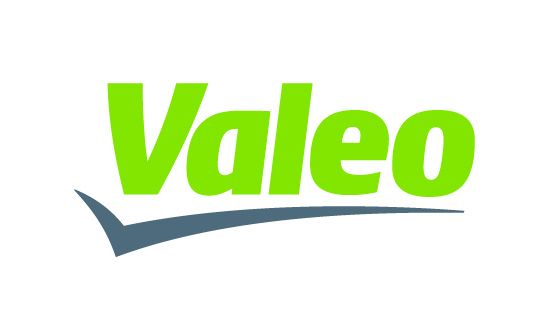 Innovation / Products & Technology | Jun 8, 2023 | 2 min
#Electrification