Valeo showcasing its innovations at the "IAA 2019 International Motor Show"
at Frankfurt, from September 12 to 22, 2019
With its innovation-focused strategy, Valeo currently ranks first or second worldwide in each of its businesses, and boasts technological leadership in the three areas that are disrupting the automotive industry – powertrain electrification, automated vehicles and the digital revolution – which the Group has harnessed to drive significant growth.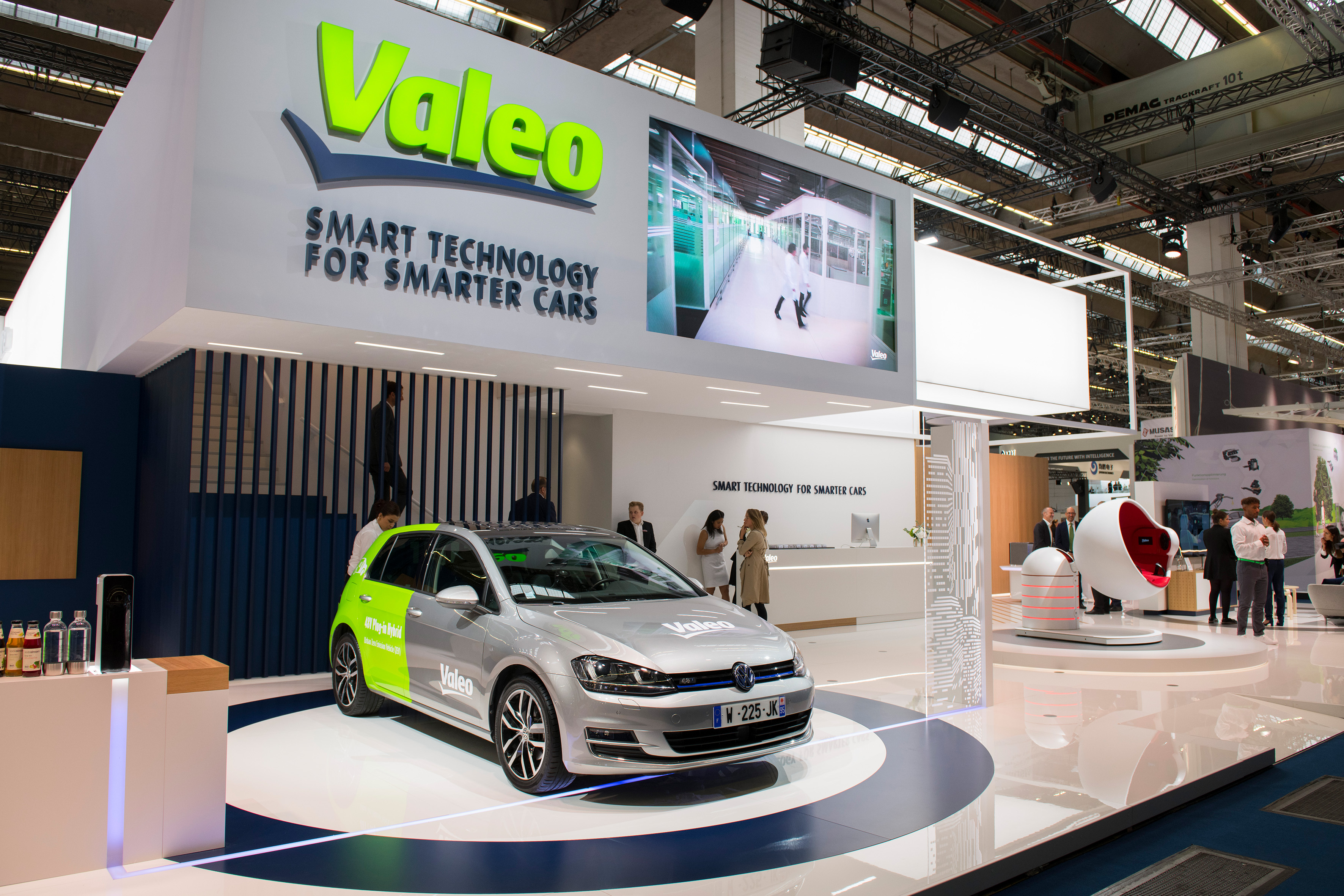 Come and discover its latest innovations for making cars smarter, safer, more intuitive and more fuel efficient, at Frankfurt, Germany from September 12 to 22, 2019.
Click here to read the press kit
Powering homes and cities
In partnership with China-based X-Charge, Valeo has developed a system that recovers electrical energy from vehicles and sends power to the electricity grid or to homes, for use during peak demand.
Valeo Siemens eAutomotive electric propulsion soon on the roads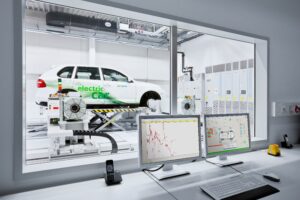 The Valeo Siemens eAutomotive joint-venture has developed an electric drive (eDrive) which can power any kind of full electric premium or family passenger car. Vehicles equipped with this eDrive can easily reach 0-100kph in 4 seconds without any C02 emissions.
The system can reach 300 kW of peak power at 400 V and is fully integrated: the electric motor, its inverter and the mechanical reducer combine for a complete powertrain system, which is more compact and efficient than an equivalent combustion engine.
You will be able to see cars equipped with this eDrive system on European roads by the end of the year.
10.5 billion euros
At the end of 2018, the cumulative order intake of Valeo Siemens eAutomotive – the joint venture dedicated to high-voltage electrical systems – represented 10.5 billion euros. Created at the end of 2016, Valeo Siemens eAutomotive is probably the fastest-growing business in the history of the automotive industry.
Valeo VoyageXR, from road network to social network
By combining Valeo technologies with virtual reality systems that are already available to consumers, Valeo teams have developed the world's first immersive communication system for vehicles, creating a unique cross?reality (XR) experience.
Equipped with numerous sensors, cars can become a communication tool just like a smartphone. Valeo VoyageXR creates a close connection between the driver and someone outside the vehicle. Equipped with a virtual reality headset and hand controllers, the remote passenger is teletransported into the back seat of the vehicle, appearing in the driver's rear-view mirror in the form of an avatar. The virtual passenger has a 360° view and can see and talk to the driver. He or she can also see and hear everything the driver sees and hears, in real time.
The Valeo VoyageXR solution combines various innovative technologies, including sensors for environment perception, connectivity for experience-sharing and virtual reality for an immersive journey
Valeo, a key driver of cleaner mobility
Did you know?
In its annual bulletin published at the end of 2018, the World Meteorological Organization (WMO) warned that concentrations of heat-trapping carbon dioxide (CO2) had reached another record high. The specialized UN agency also warned against a "dangerous rise in temperatures". "The last time the Earth experienced a comparable concentration of CO2 was 3-5 million years ago, when the temperature was 2-3°C warmer and the sea level was 10-20 meters higher than now," the WMO said.
CO2-reducing technology accounts for more than 50% of Valeo's sales
Valeo has long specialized in designing systems that help to reduce emissions of CO2 and other pollutants such as NOx and particulate matter.
Already here
One in three vehicles worldwide is fitted with a Valeo technology that helps to reduce CO2 emissions.
Clean Road: Valeo has developed Clean Road, an application that calculates the best route in terms of air quality. It takes into account the distance, speed and air quality along the way.
Coming soon
Valeo, the electric mobility champion
In addition to cars, Valeo uses its 48V systems to electrify other types of vehicles:
autonomous shuttle buses;

robotaxis;

two- and three-wheel vehicles;

delivery droids.
Cities, the new mobility regulators
Auckland, Barcelona, Cape Town, Copenhagen, London, Los Angeles, Mexico, Milan, Paris, Quito, Seattle and Vancouver have all promised to ban internal combustion vehicles by 2030. 
The autonomous vehicle revolution
Did you know?
Valeo is the world's leading manufacturer of driving assistance sensors. It offers the automotive industry's widest range of sensors, comprising ultrasonic sensors, cameras, radars and 3D LiDAR systems. Valeo entered the market in 1991, with the first ultrasonic parking sensors. Since then, its innovations have helped improve driver safety, driving assistance and vehicle automation. Valeo's sensors act as the eyes and ears of a vehicle while software gives it a 360° view of its surroundings. This technology places Valeo at the epicenter of the revolution in autonomous and connected vehicles, which is currently transforming the mobility market in general and the automotive industry in particular.
One-fifth of the global market
That's Valeo's share of the driving assistance segment. Valeo alone holds 20% of the global. It continues to pursue its goal of making these advanced technologies more widely accessible.
Already here
Exceptional vision for autonomous vehicles
Valeo's LiDAR, the Valeo SCALA®, is a sensor that works like a radar but uses light beams. Without it, autonomous vehicles cannot and will not exist.
Unprecedented success stories
Valeo has already achieved six world firsts in autonomous driving – the journey around France in 2015, the roadtrips around Europe and the United States in 2016, the 24-hour Paris beltway run in 2016, the Valeo Cruise4U® tour of Japan in 2018 and, most recently, Valeo Drive4U®'s trial run on the streets of Paris in fall 2018.
Coming soon
Beyond words and gestures
Autonomous vehicles require a new form of communication. The world leader in automotive lighting systems, Valeo is contributing its expertise in this area to help autonomous vehicles move safely and seamlessly through their surroundings.
One in three
In 2021, one in three robotaxis will be equipped with a roof-mounted Valeo module comprising an onboard electronic control unit that controls several systems simultaneously, together with various types of sensors, including cameras and LiDAR scanners, and various cleaning and cooling systems.
The digital mobility revolution
Did you know?
The value chain historically established in the automotive industry is also evolving. The business model used to be linear, with automotive suppliers providing equipment to automakers, which primarily produced individual mobility solutions.
Already here
Self-parking cars, from fiction to reality
Cyber Valet Services is a unique solution that enables vehicles equipped with Valeo Park4U® technology to park autonomously (i.e., without a driver on board) in connected parking lots. Both the parking and pick-up sequences are activated via smartphone.
Valeo XtraVue Trailer, towing an invisible load
The first of its kind on the market, Valeo XtraVue Trailer is an innovation that enables drivers to see what is happening on the road behind their trailer or caravan, an invaluable driving assistance system that makes vehicles easy to maneuver and safer to drive.
Coming soon
Heading toward empathic vehicles with Valeo Smart Cocoon 
The idea of a vehicle that can sense its passengers' emotions is now a reality, thanks to Valeo Smart Cocoon. 
Trade Fair Grounds,

Ludwig-Erhard-Anlage

1, D- 60327
Frankfurt/Main

September 12 to 22, 9.00 a.m. – 7.00    p.m.

Valeo Booth Hall8 – C24
Similar News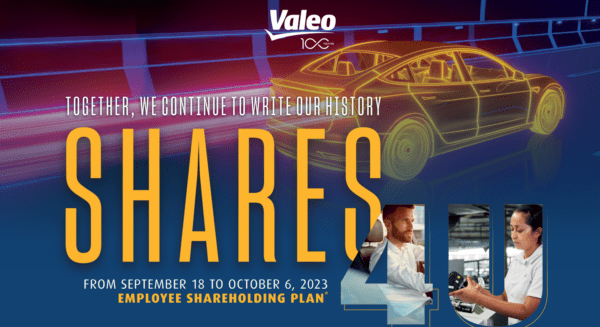 Valeo Group |
Sep 18, 2023

| 4 min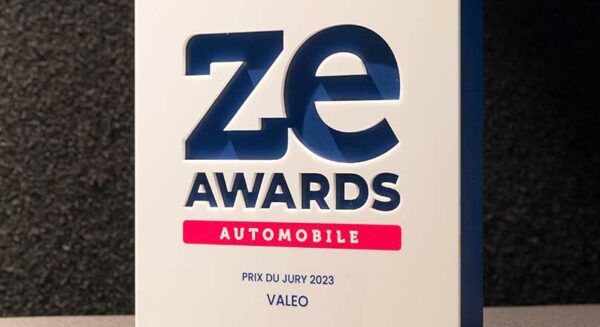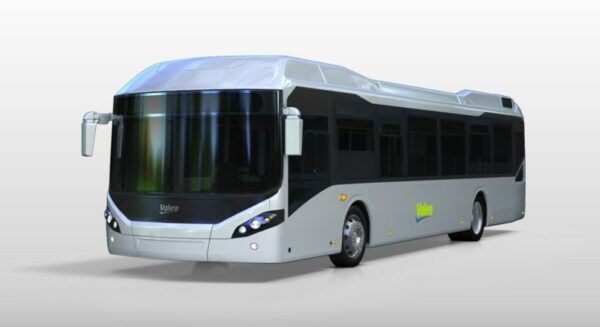 Valeo Group | Sep 11, 2023 | 3 min