In-vehicle Experience
Vehicle monitoring system
Driver Monitoring System
Last update: 03 Aug. 2023
What is a Driver Monitoring System?
Monitoring System focused on the driver with an interior camera and a processing Electronic Control Unit (ECU) which enhances passenger safety and meets regulations by assessing the driver's state (drowsiness, distraction, sudden sickness).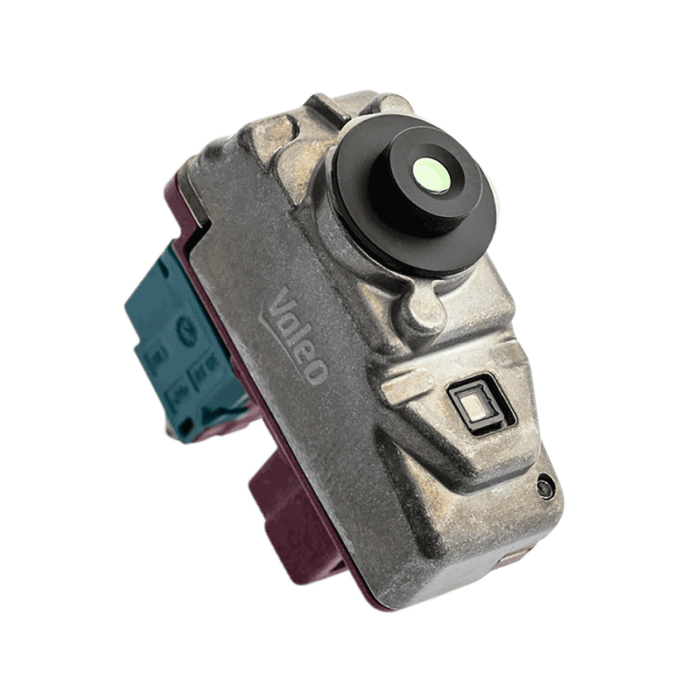 What are Valeo Driver Monitoring System benefits?
Monitoring System compliant with regulations
Camera design for optimized in-cabin integration
Driver drowsiness and distraction detection, robust algorithm integrable in Valeo Electronic Control Unit (ECU) or in Domain Controller
Scalable system with additional functions such as phone detection, identification, etc.
Valeo Driver Monitoring System specifications
Camera with 1 to 2 Mpx IR Imager Resolution
40° to 50° Field of View
Illumination via LED or VCSEL
Electronic control unit (ECU) with SoC AM62 from TI
State-of-the-art computer vision algorithms for face tracking, drowsiness and distraction detection
Unique Selling Points
15+ years of automotive camera experience and 8 years for 1 M-Pixel cameras (design & manufacturing)
Custom lens design for perfect images and detection
Machine Learning with real sleep deprivation driving multi-ethnic population
Software for identification
35% of the drivers involved in a fatal accident due to smartphone are under 35 years old
30%

Driver drowsiness represents up to 30% of car accidents, the main cause of fatal motorway accidents between 2016 and 2020 (26% over the past 5 years)

24%

A German in-depth crash study established that about 24% of crashes on a German motorway were related to fatigue

10 to 12%

The European Transport Safety Council (ETSC) reports that at least 10 to 12% of crashes were due to driver distraction
Vehicle type
Passenger car
Bus
Robot taxi
Motorcycle
Droid
Off road
Valeo Driver Monitoring System