In-vehicle Experience
Vehicle monitoring system
Ultra Wide Band (UWB) based occupancy monitoring system
Last update: 11 Aug. 2023
UWB technology is used as a short-range wireless communication protocol to track the location of objects
Valeo's UWB positioning technology offers a reliable solution for passenger's detection in a vehicle.
Placed on the top of the cabin, the system analyzes the cabin context to detect the presence of living beings in the car including newborns and children. It is also used for secure access control.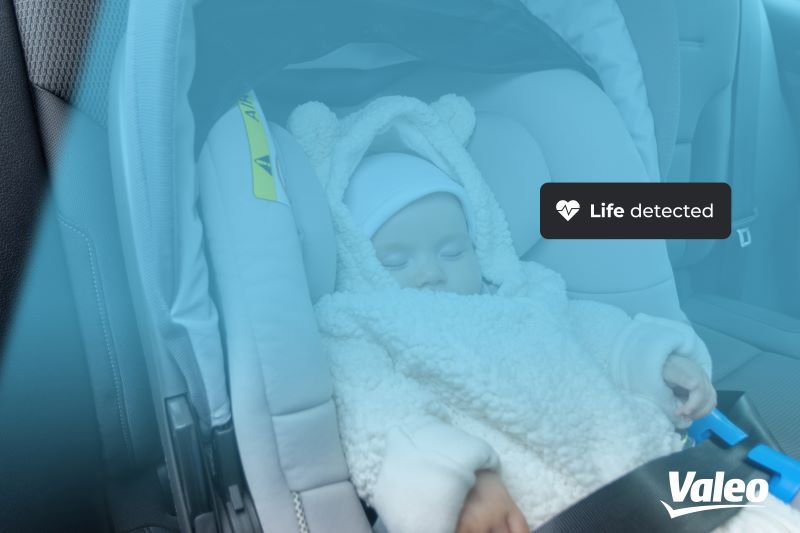 What are UWB based occupant monitoring system benefits?
Interior radar-based reliable technology to meet European New Car Assessment Programme (NCAP), Hot Cars Act "Helping Overcome Trauma for Children Alone in Rear Seats"
Robust solution to detect life presence even when not visible
Can replace weight sensors in the Seat Belt Reminder function"
Valeo UWB based occupant monitoring system specifications
Ultra Wide Band (UWB) radar
State of the art algorithm for Life Presence Detection
Vehicle type
Passenger car
Bus
Robot taxi
Motorcycle
Droid
Off road