In-vehicle Experience
Vehicle monitoring system
In-vehicle Monitoring System
Last update: 03 Aug. 2023
What is an Occupant Monitoring system?
Monitoring System with an interior camera and a processing Electronic Control Unit which improves driver and passenger comfort and safety through the following functions: cabin watch, vital signs detection, selfies, child mirroring, occupant location, posture detection and classification for airbag and seatbelt management.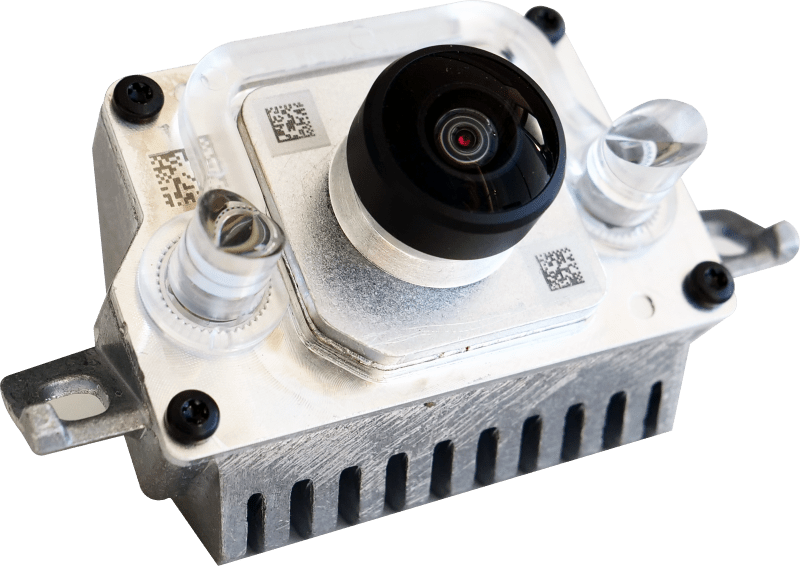 What are the customer benefits?
Full interior cabin monitoring to cover global end-user functions
Camera design for optimized in-cabin integration
Robust algorithm integrable in Valeo Electronic Control Unit or in Domain Controller
Scalable system with future functions linked to next regulation and to Advanced Driver Assistance Systems (ADAS)
Valeo In-vehicle Monitoring System specifications
Camera with 2.5 Mpx to 5 Mpx RGB IR Imager Resolution
190° to 200° fisheye Field of View
Illumination via LEDs
State-of-the-art computer vision algorithms for body tracking, occupant classification
Unique Selling Points
15+ years of automotive camera experience
Custom lens design for perfect images and detection
Full value chain: AI-based algorithms, cameras / sensors and Electronic Control Unit
Vehicle type
Passenger car
Bus
Robot taxi
Motorcycle
Droid
Off road
Interior cocoon: onboard technologies for better passenger safety