Powertrain Electrification
Electric Motors
12V Belt Starter Generator (iStARS)
Last update: 01 Sep. 2023
What is Valeo 12V starter generator?
The Valeo 12V iStARS Belt starter alternator or Starter Generator (BSG) is installed in place of an alternator. The combustion engine is started immediately and silently thanks to the belt that permanently links the system to the crankshaft.
The alternator mode features a new technology that improves the electrical efficiency of the system. In addition, the integrated control electronics makes it easier to package the system on the combustion engine.
The Valeo 12V iStARS starter generator optimizes the Stop-Start strategy required by the automaker. It enables the engine to be switched off and restarted before the vehicle has reached a complete standstill. Restarting is almost instantaneous (400 msec), silent and without vibration. The 12V starter generator system is compatible with all manual and automatic transmissions.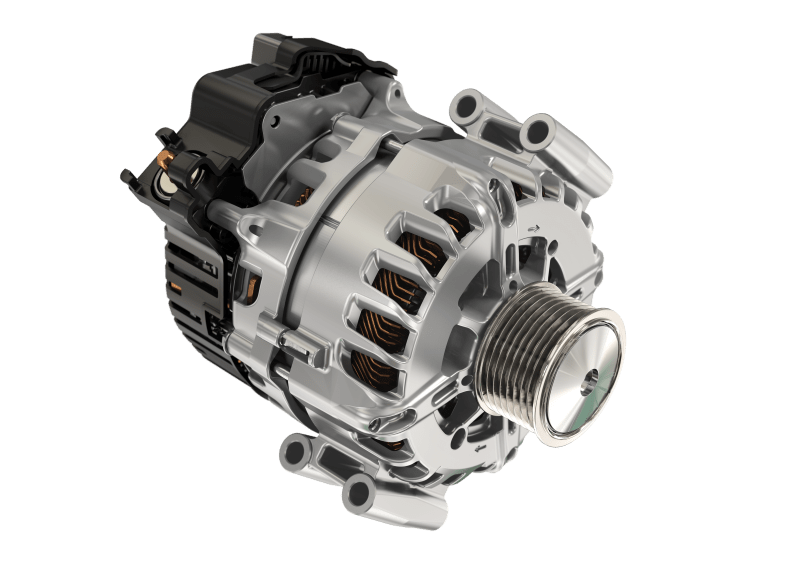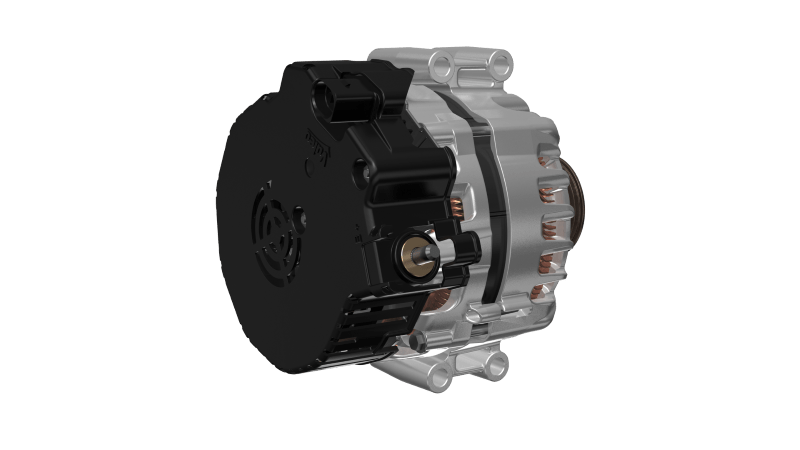 What are Valeo 12V starter generator benefits?
Highly standardized affordable product
High re-cranking comfort
Increased real savings through sailing & coasting
VDS loop patented by Valeo for improved efficiency
Voltage drop limitation (Gen 3)
Torque control with PWM and capacitor filtering for FEAD strength reduction (Gen 3)
12V starter generator specifications
High level of regenerative braking up to 6-7 kW
High-efficiency generation (> 80%)
Light torque assist up to 2-3 kW
High cranking torque for big displacement engines
More than 1 million cranking cycles (sailing, coasting)
Performance increase of iStARS Gen3 with new stator winding technology (Upin)
50%

worldwide market share
Vehicle type
Passenger car
Bus
Robot taxi
Motorcycle
Droid
Off road