Conventional Powertrain, Powertrain Electrification
Sensors
Absolute Pressure & Temperature Sensor
Last update: 04 Sep. 2023
What is a pressure and temperature sensor?
The Pressure and Temperature sensor (TL) are a key component to control and monitor cooling system in EV/HEV vehicles.
The absolute pressure and temperature sensor measures temperature and pressure to optimize and ensure the internal combustion engine (ICE) performance.
It could be used to control the full air loop from the intake up to the exhaust to fulfill the on-board diagnostics and ensure the engine's functioning in all conditions and for its entire life cycle.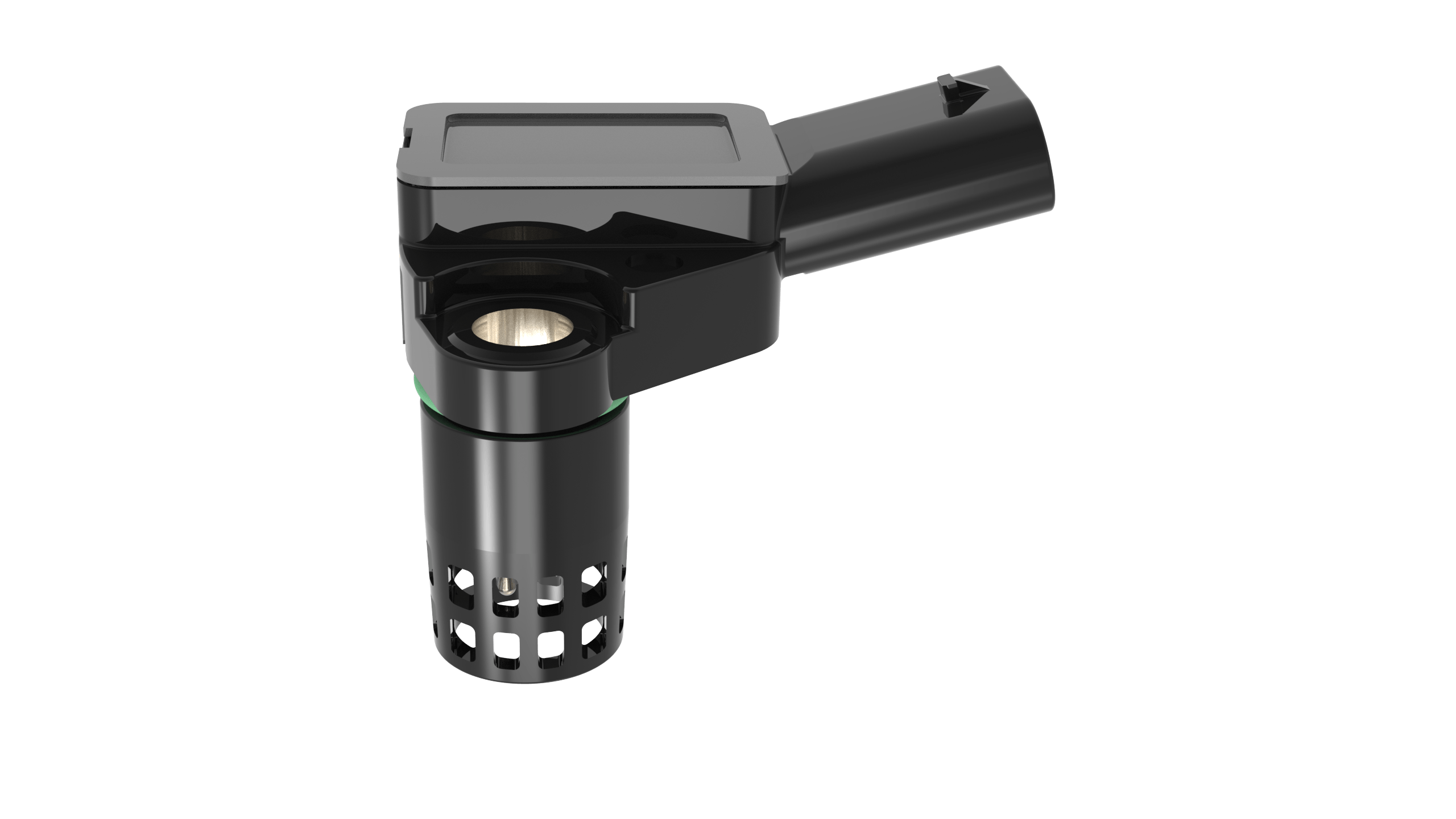 What are Valeo Absolute Pressure & Temperature Sensor benefits?
Optional digital output sensor (SENT protocol) according SAE J2716
Compatible with gasoline, flex fuel (e.g. E85) and Diesel environments (low pressure and turbo)
Customized pressure gel for harsh environment
Flexible pressure transfer function for easy "plug-and-play"
Valeo Absolute Pressure & Temperature Sensor specifications/features
Environment temperature range (continuous): -40°C up to +150°C
Airflow temperature range: -40°C up to +200°C
Temperature response time: < 6s at 6m/s (T63) from +50°C to +100°C
Temperature accuracy @ new: +/- 3°C over -40°C to +100°C
Pressure range: 10 kPa to 400 kPa (NA)
Pressure response time: t10/90 < 1ms (Pmin - Pmax)
Pressure accuracy at new: <0.5% FS over temp. Range
Power supply: 5 ±0.25V
Output signal: Analog/Digital
Vehicle type
Passenger car
Bus
Robot taxi
Motorcycle
Droid
Off road