Body & Chassis
Front End Modules
Front End Modules
Last update: 29 Aug. 2023
What are Front End Modules for a vehicle?
Front End Modules include Active Grille Shutters, Heat Exchanger, Radiators and a Fan System enclosed in a shroud. Front End Modules can manage the airflow at the front of the vehicle for both aerodynamic performance and cooling requirements (cabin or battery). As part of the vehicle structure, Front End Modules are also designed for crash absorption and resistance.
Valeo assembles and delivers to customers just-in-time, relying on a gobal flexible footprint.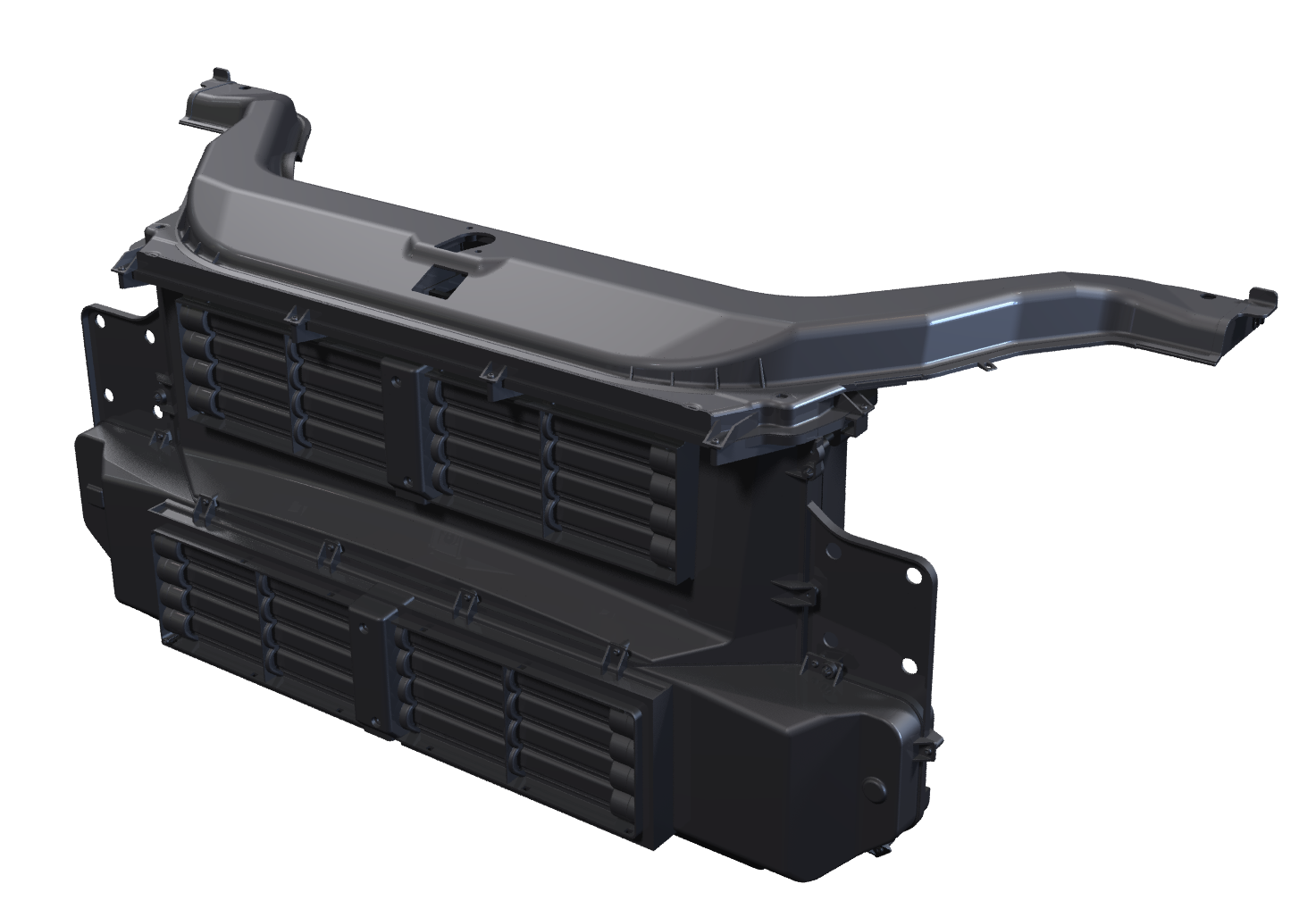 What are our Front End Modules benefits?
Industrial footprint optimization for the OEM
Easy assembly process without stock
Diversity management (various models assembled at the same time)
Front End Modules specifications
Up to 8% system efficiency increase
Better cooling performance thanks to heat exchanger encapsulation
Optimized aerodynamics thanks to Active Grille Shutters
Noise reduction through airflow management and module encapsulation
Vehicle type
Passenger car
Bus
Robot taxi
Motorcycle
Droid
Off road