Valeo and Mobileye sign a unique technology cooperation agreement
PARIS, France – March 11, 2015 – Mobileye N.V. (NYSE: MBLY), the global leader in front-facing camera based driving assistance systems, and Valeo world leader in driving assistance systems and specifically laser scanner technology, have joined forces to combine Mobileye's EyeQ® family of microprocessors and computer vision algorithms with Valeo's strong driving assistance sensor portfolio.
Under the cooperation agreement, Valeo will design and industrialize a range of front-facing camera solutions and sensor fusion products using Mobileye's EyeQ® family of microprocessors and computer vision algorithms. The product portfolio will include monocular cameras for active safety applications to satisfy regulatory requirements for collision avoidance, fusion with non-scanning LED, fusion with radar and trifocal camera configurations for high-end customer functions. The product offering will be designed for scalability and is expected to run on a single Mobileye EyeQx® system-on-chip. During the term of the agreement, the front-facing camera technology offered by Valeo will be based solely on Mobileye's EyeQ® family of microprocessors and computer vision algorithms.
In addition, Mobileye and Valeo have joined forces in an exclusive cooperation to develop an innovative joint product proposition for the Automated Driving Market, combining vision and laser scan. The combination of Valeo's global presence and excellent technology portfolio, including market-leading Laser Scan Technology, with Mobileye's unique expertise on image processing technology will allow both partners to create unique solutions for future autonomous cars.
A pioneer in the field of intuitive driving, Valeo is developing an extensive range of high-technology systems using ultrasonic sensors, radar, cameras powered by EyeQx®, laser scanners and software to make the car of the future more energy-efficient, safer and more intuitive to drive. The relationship with Mobileye is expected to further strengthen Valeo's leadership on the path towards autonomous and intuitive cars.
About Valeo :
Valeo is an automotive supplier, partner to all automakers worldwide. As a technology company, Valeo proposes innovative products and systems that contribute to the reduction of CO? emissions and to the development of intuitive driving.
In 2014, the Group generated sales of 12.7 billion euros and invested over 10% of its original equipment sales in research and development. Valeo has 133 plants, 16 research centers, 34 development centers, 15 distribution platforms and employs 78,500 people in 29 countries worldwide.
Valeo is listed on the Paris Stock Exchange and is a member of the CAC 40 index. For more information about the Valeo Group and its activities, please visit our website www.valeo.com
About Mobileye :
Mobileye N.V. (NYSE: MBLY) is the global leader in the design and development of software and related technologies for camera-based Advanced Driver Assistance Systems. Our technology keeps passengers safer on the roads, reduces the risks of traffic accidents, saves lives and has the potential to revolutionize the driving experience by enabling autonomous driving. Our proprietary software algorithms and EyeQ® chips perform detailed interpretations of the visual field in order to anticipate possible collisions with other vehicles, pedestrians, cyclists, animals, debris and other obstacles. Mobileye's products are also able to detect roadway markings such as lanes, road boundaries, barriers and similar items, as well as to identify and read traffic signs and traffic lights. Our products are or will be integrated into car models from 23 global automakers including BMW, Ford, General Motors, Nissan and Volvo. Our products are also available in the aftermarket.
Forward-Looking Statements
This press release contains certain forward-looking statements. Words such as "believes," "intends," "expects," "projects," "anticipates," and "future" or similar expressions are intended to identify forward-looking statements, including the ability to develop new joint products pursuant to the technology cooperation agreement. These statements are only predictions based on our current expectations and projections about future events. You should not place undue reliance on these statements. Many factors may cause our actual results to differ materially from any forward looking statement, including the risk factors and other matters set forth in Mobileye's Annual Report on Form 20-F for the year ended December 31, 2014. Mobileye undertakes no obligation to update or revise any forward-looking statement, whether as a result of new information, future events or otherwise, except as may be required by law.
For more information, please contact:
Valeo Media Relations
Tel.: +33 (0)1 40 55 21 75/37 18
press-contact.mailbox@valeo.com
Mobileye Media Relations
Yonah Lloyd
Chief Communications Officer / SVP Business Development
+972-2-541-7367
yonah.lloyd@mobileye.com
Download the Press Release
Similar News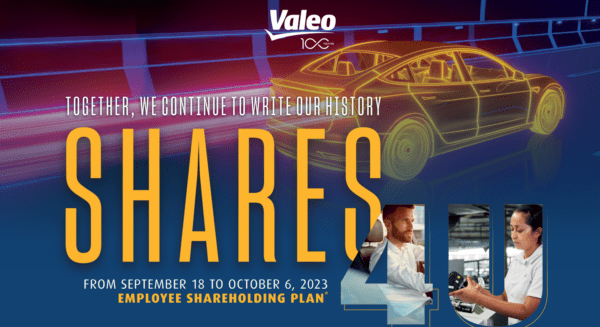 Valeo Group |
Sep 18, 2023

| 4 min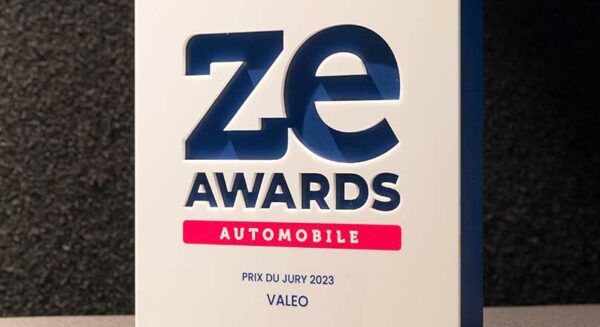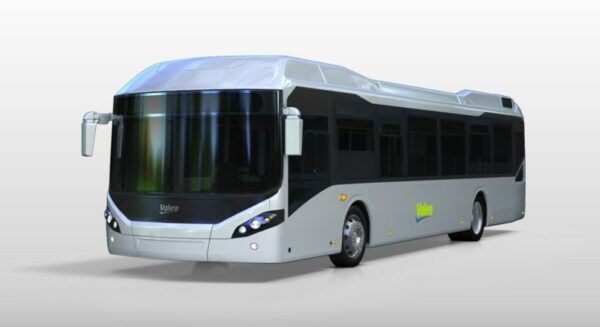 Valeo Group | Sep 11, 2023 | 3 min