Driving assistance systems (ADAS) are essential technologies for guaranteeing the safety of passengers and other road users. They are rapidly becoming widespread: by 2030, they will equip 90% of all vehicles sold worldwide. The market is expected to grow exponentially to reach 120 billion euros in value in 2035 (x 8).
The World N.1 in driving assistance systems, Valeo already equips 1/3 of new vehicles sold across all markets. This strong position results from a systemic and transdisciplinary approach. Today, Valeo owns the most comprehensive product portfolio required for producing the complete architecture of driving assistance systems: sensors, cameras, advanced software, artificial intelligence (AI) or even cyber-security.
Safer and smarter cars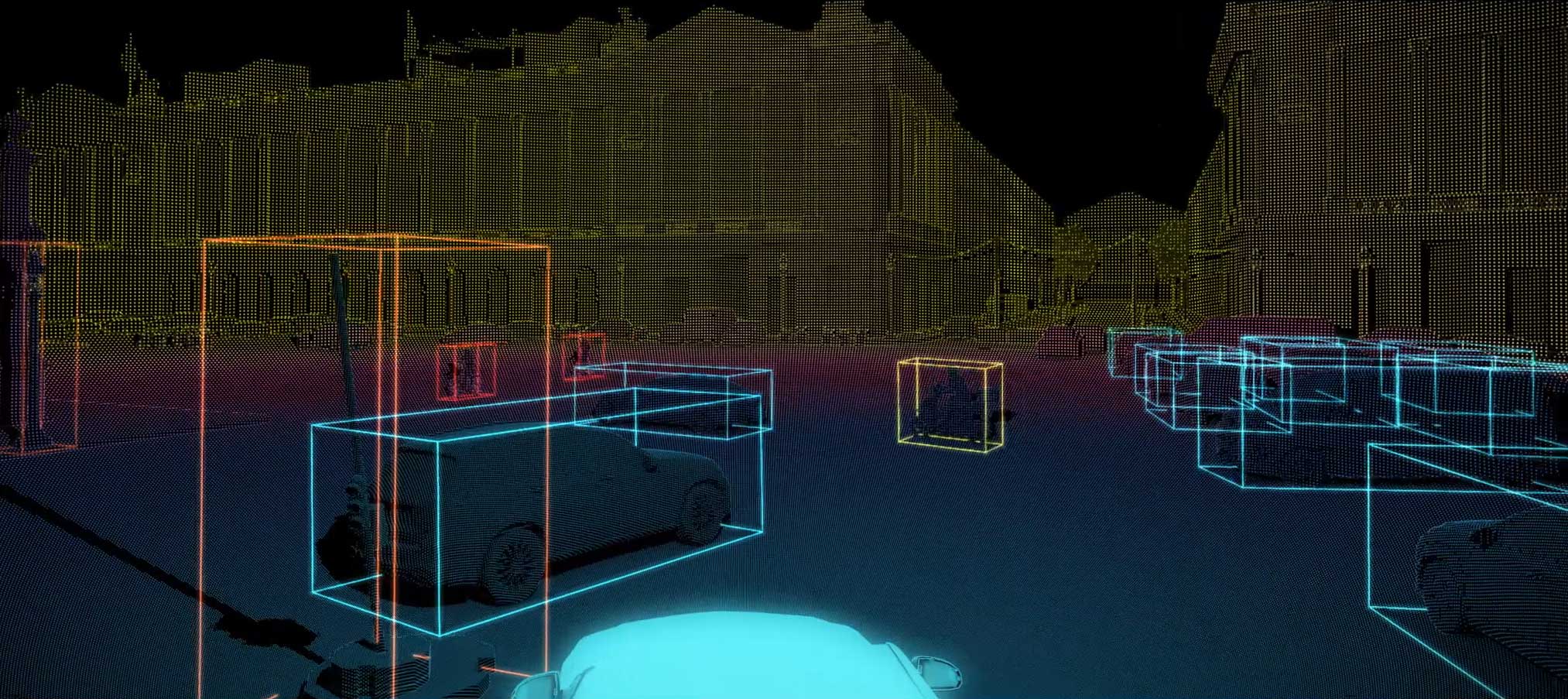 To ensure the safety of passengers and gradually pave the way for autonomous driving, vehicles are increasingly offering ADAS functions – from automatic emergency braking in the event of danger, to monitoring driver alertness, maintaining the vehicle in the correct lane, adapting speed automatically or adjustable lighting. To better understand the environment in which the vehicle operates, and to make safe driving autonomous, Valeo is focusing its strategy on the research and development of sensors that can be integrated into the vehicle, to become its 'eyes and ears'.
The benefits of a comprehensive approach
A pioneer in driving assistance systems, Valeo developed its first ADAS sensors in the 1990s, initially to provide parking assistance. The portfolio then gradually extended to include other functions. From now on, driving assistance systems consist of a multitude of sensors produced on a large scale: ultrasound, radar cameras or even the first automobile LiDAR (Light Detection and Ranging) produced in large series.
These sensors allow the vehicle to perceive its surroundings acutely, making driving safer and easier. Other Valeo innovations include the 360 Vue® multi-camera system, which can detect obstacles around the vehicle during manoeuvres and parking, while the rain-lighting-humidity sensor activates and automatically adjusts several functions by measuring the volume of precipitation and the level of ambient light.
Beyond sensors, Valeo is also fast becoming leader in the fast-growing domain controller market. These supercomputers aggregate all the vehicle software, thus ensuring the operation of the entire ADAS system.
Finally, in the field of software, Valeo is developing the perception layers for all its sensors and cameras, state-of-the-art computer vision algorithms for its surround cameras, complete parking and low-speed manoeuvring software solutions, as well as safety, assisted driving and partial automation functions.
Level 3
To meet strict legal requirements in terms of safety standards (UN R157), the first Level 3 autonomy cars in the world (Mercedes-Benz S-Class and the Honda Legend) are equipped with Valeo's LiDARs.
1.5billion
Valeo has already produced some 1.5 billion sensors of all types over the past 30 years and its production forecasts stand at 1.5 billion for the next 5 years.
More and more sensors – and software!
The consistent development of software is essential to proper ADAS functioning. For example: a medium-haul aircraft requires around 17 million lines of code to operate. A premium vehicle requires more than 70 million!
In the next 5 years, 30% of premium models will be equipped with Level 3 autonomy function. In parallel to the production of the first driving assistance sensors, Valeo, from the 1990s, began to develop the full software suite required to control these functions. Today, 40% of Valeo's R&D engineers, around 6,000 people, are dedicated to the development of our systems and software. Valeo is also part of a vast ecosystem, notably through strategic partnerships with major players such as AWS, GitHub, Autosar, Qualcomm, Nvidia or Mobileye.
Valeo also positions itself as an integration and validation partner for its customers. In 2025, 3 out of 4 cars will be equipped with Level 1, 2 and 3 of autonomy technologies: thanks to its Drive4U demonstrator, Valeo now has a complete system capable of reaching Level 4 autonomy.
Read also