As the world leader of high and low-voltage electric powertrain solutions and the world No. 2 in thermal management systems that ensure the performance and range of electric vehicles, Valeo is ideally positioned to benefit from the acceleration of electrification.
Electrification, key in the fight against global warming
As part of the 2016 Paris Agreement, which aims to limit global warming to a level below 2°C compared to pre-industrial levels, the automotive sector has largely bet on electrification to quickly reduce CO2 emissions (carbon dioxide) and their impact on the environment. Electric vehicles (EVs) will quickly become the norm: 600 new models of EVs are due to hit the market in 2025.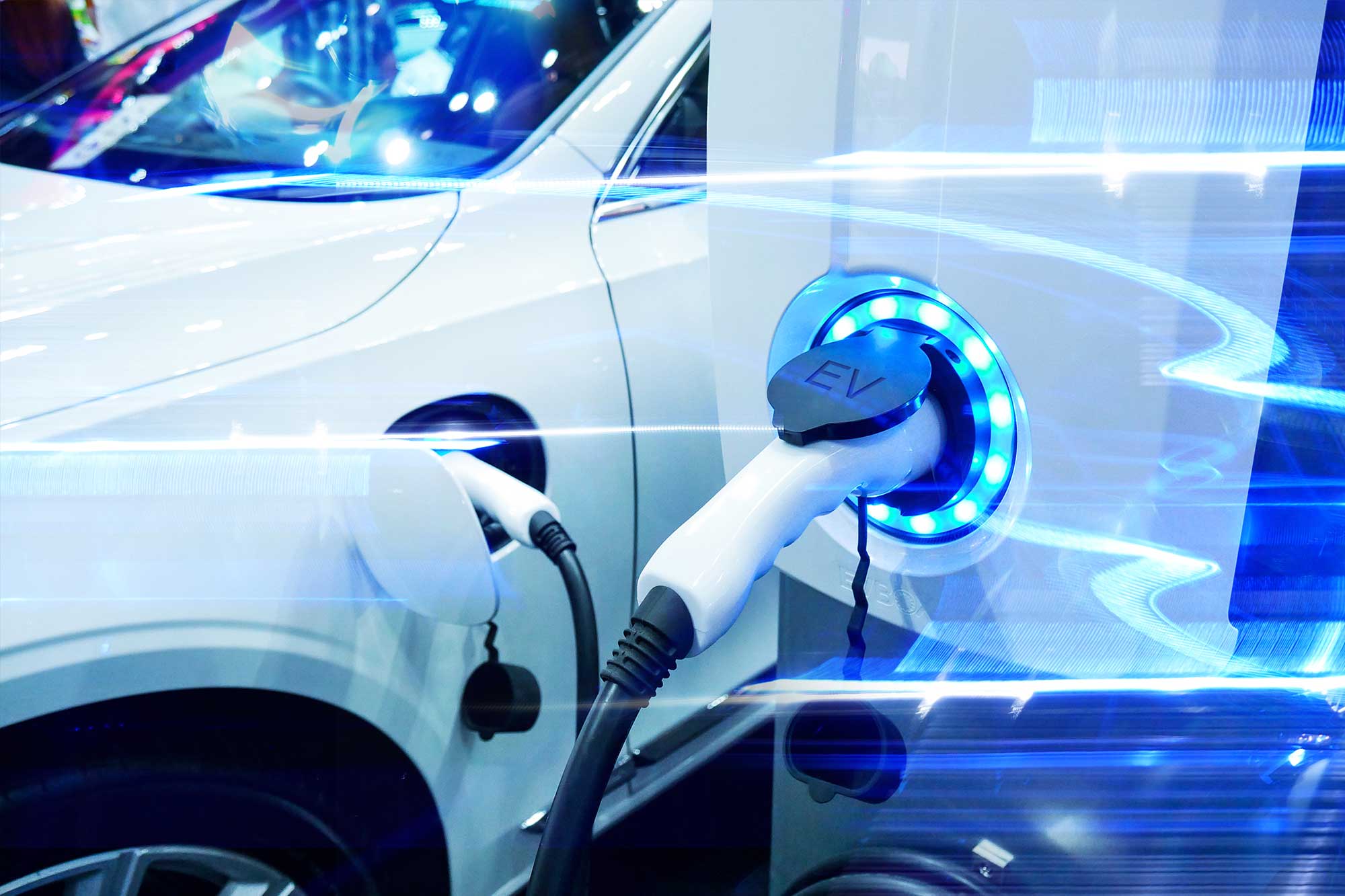 The market for EVs is therefore expected to grow 6.5 times by 2035 to reach 200 billion euros*. However, the energy transition presents a number of challenges, such as the range and performance of these vehicles.
For many years, Valeo has been preparing for this revolution.
 The engine of our growth in the next decade will be the reduction of CO2 emissions, said Jacques Aschenbroich, then CEO of Valeo in March 2010.
Valeo has therefore invested more than 10 billion euros in CO2 emissions reduction technologies over the last decade. Thanks to this vision and our considerable financial efforts, backed by nearly 100 years of experience in propulsion and thermal systems, Valeo has become the world leader in automotive electrification, both for high- and low-voltage solutions.
Valeo, a pioneer in CO2 emissions reductions solutions in automotive
As a pioneer in vehicle electrification, Valeo is also the inventor of the now ubiquitous Stop-Start system and of 'affordable hybrid' solutions thanks to its 48V systems that enable electrification at the lowest cost. Through these innovations, Valeo has gradually established itself as the world leader in low-voltage electrification.
1/3
A third of existing electric vehicles in the world are equipped with Valeo solutions to reduce CO2 emissions, and our sales in electrification have increased 26-fold between 2009 and 2021!
30%
Valeo is the undisputed world leader in 48V systems with a share of more than 30% of the world market.
Reinforced global leadership thanks to Valeo Siemens eAutomotive
Thanks to the acquisition of Valeo Siemens eAutomotive in July 2022, Valeo has become an even more innovative and competitive group. With a complete range of low- and high-voltage electric powertrain solutions, Valeo solutions can be found on both the standard and premium platforms of more than 20 car manufacturers worldwide. By the end of 2022, 90 electric and plug-in hybrid car models equipped with Valeo's high-voltage technologies will be marketed globally.
For Valeo, growth opportunities linked to electrification do not stop at systems. Valeo is also the world No. 2 in thermal management systems, which are absolutely essential to ensure the efficiency, range, charging speed and durability of electric vehicles and their batteries. An EV contains 2.5 times more equipment related to thermal systems than a traditional combustion vehicle. The market for thermal management systems for electric vehicles (coolant heater, battery cooler, electric compressor, heat pump) will reach 21 billion euros in 2025. Valeo is an expert in battery thermal management, having equipped the first hybrids in 2006 with its cooling solution. Today, Valeo is the world leader in all cooling solutions (air, liquid or refrigerant) and for all types of cells (cylindrical, prismatic, pouch cells) in series.
Our double expertise in low- and high- voltage, combined with our excellence in thermal management, positions Valeo as a champion of electric mobility. We have become a world leader in electrification, a market witnessing very strong growth (+30% between 2021 and 2025).
A key player in new mobility electrification
Beyond cars, Valeo develops solutions for all types of electric mobility, in its most diverse forms.
Thanks to our 48V expertise, we can now electrify any type of two-, three- or four-wheeled vehicle: electric bicycles, scooters, motorcycles, robot-taxis, urban quadricycles, delivery droids, etc. Valeo positioned itself very early on in this segment, and has already recorded more than 200 million euros in orders for the electrification of these new mobility solutions. We are targeting more than 500 million euros in revenues in this market in 2030.
The acceleration of the electrification market is an exceptional opportunity for Valeo, a champion of electric mobility through its triple positioning and unique expertise.
Read also