Powertrain Electrification
Electric Motors
48V Belt Starter Generator (iBSG)
Last update: 01 Sep. 2023
What is a 48V belt starter generator?
The 48V iBSG* is a belt-driven reversible starter generator, which is fitted in the car engine in place of the alternator and turns the vehicle into a MHEV (Mild Hybrid Electric Vehicle).
It provides up to 6% fuel economy benefits on WLTP cycle compared with a conventional stop-start system. In addition to the alternator and stop-start function, the 48V Belt Starter Generator will ensure the regenerative braking to recover energy during decelaration and braking phase. This energy is stored in a 48V battery in order to be reused to assist the thermal engine and reduce its fuel consumption.
The power module development of the 48V Belt starter generator (iBSG) is done in-house for improved integration.
For higher reliability and better thermal dissipation, the mechatronic design has been optimized with a thermal decoupling between the electric machine and the electronic. The 48V iBSG is now re-used for light electric mobility.
*iBSG = integrated Belt Starter Generator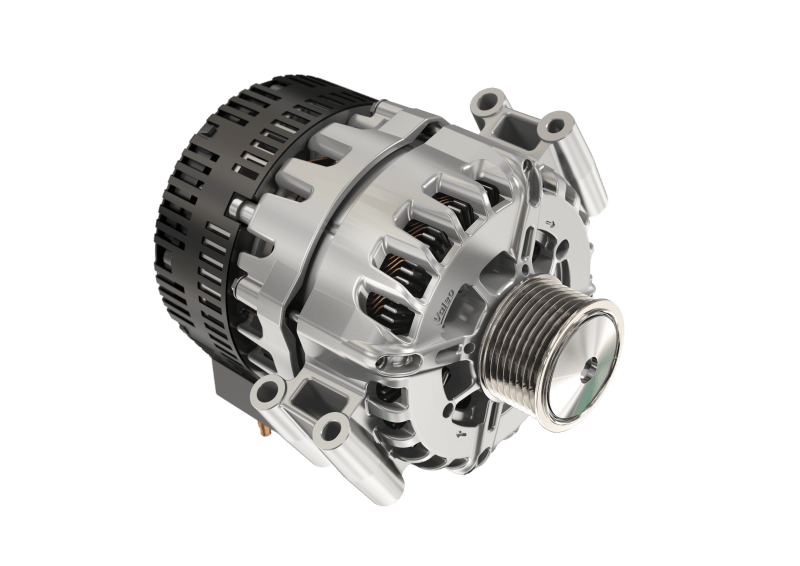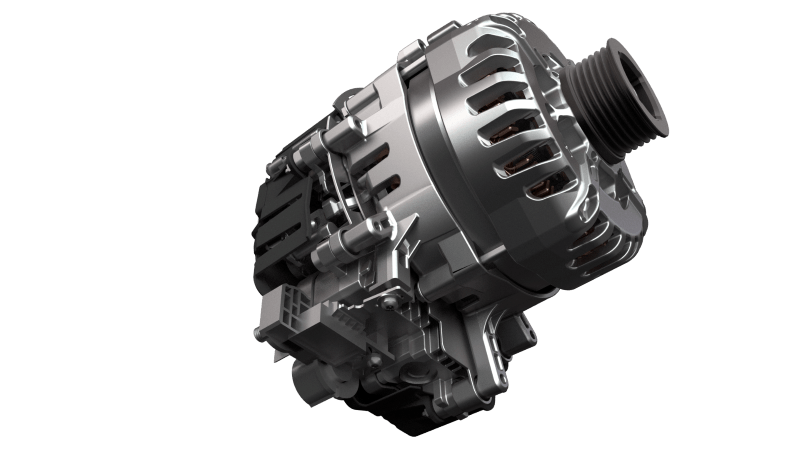 What are the 48V belt starter generator benefits?
CO2 savings up to 6% on WLTP
Torque assist function
High re-cranking comfort
Complete range of performance with different cooling technologies (air or mixed air/water)
Highly standardized product and robust concept based on alternator technologies
Easy integration on thermal engine accessory drive
48V belt starter generator specifications
Synchronous Claw Pole electrical machine
Peak regenerative braking up to 15 kWp
Peak mechanical power up to 10 kWp
Continuous power @ 1.800 rpm: 1,8 kW
Continuous power @ 6.000 rpm: 6 kW
Max efficiency > 85%
Max torque > 65 Nm
More than 1 million Stop/Start operations
6%*

CO2 benefits on WLTP cycle (Up to*)

40%

worldwide market share

1.5Mu*

produced per year (More than*)
Vehicle type
Passenger car
Bus
Robot taxi
Motorcycle
Droid
Off road
Valeo 48V e4AW: how to reduce CO2 emissions and improve fuel mileage