Powertrain Electrification
Power Electronics
48V to 12V DCDC Converter
Last update: 01 Sep. 2023
What is 48V to 12V DC-DC converter for hybrid cars?
The 48V to 12V converter is a car electronic device which converts Direct Current to Direct Current, adapting the voltage of the 48V electrical network to the 12V electrical network.
In our case, the 48V to 12V DC-DC converter is bi-directional as it provides Direct Current from 48V network to 12V network (buck function) but also from 12V network to 48V network (boost function).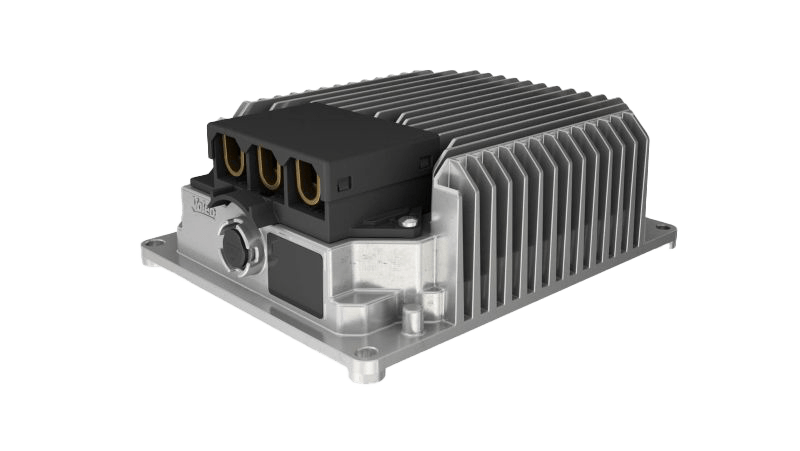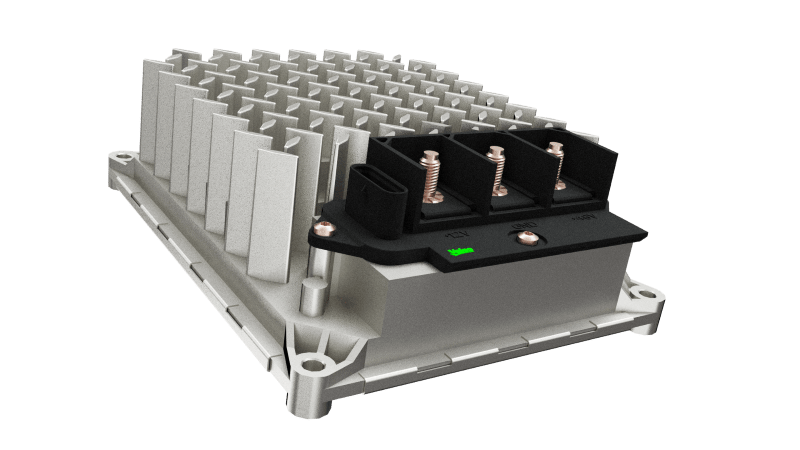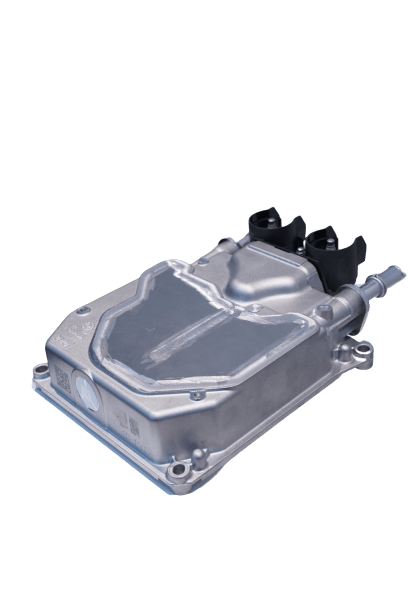 What are Valeo 48V to 12V DC-DC Converter benefits?
Scalable platform to address all customer requirements
Cost competitive product
Valeo 48V to 12V DC-DC Converter specifications
GEN1.5 scalable from 1.6-3.2 kW (passive air cooled), 2.2-4.4 kW (active air cooled) to 2.4-4.8 kW (water cooled)
Efficiency up to 97%
Cyber, FOTA & OBD2
20%

worlwide market share
Vehicle type
Passenger car
Bus
Robot taxi
Motorcycle
Droid
Off road
Valeo 48V e4AW: how to reduce CO2 emissions and improve fuel mileage