Conventional Powertrain, Powertrain Electrification
Sensors
Delta Pressure Sensor
Last update: 04 Sep. 2023
What is a Delta Pressure Sensor?
The Delta pressure sensor, also called Differential Pressure Sensor (DPS) measures the pressure drop across the EGR system.
The delta pressure sensor manages the differential pressure across particulate filter or on the low pressure EGR (Exhaust Gas Recirculation) loop. It's a key element to ensure the particulate filter behavior to fullfill the pollutants emission threshold allowed by more and more stringent regional regulations.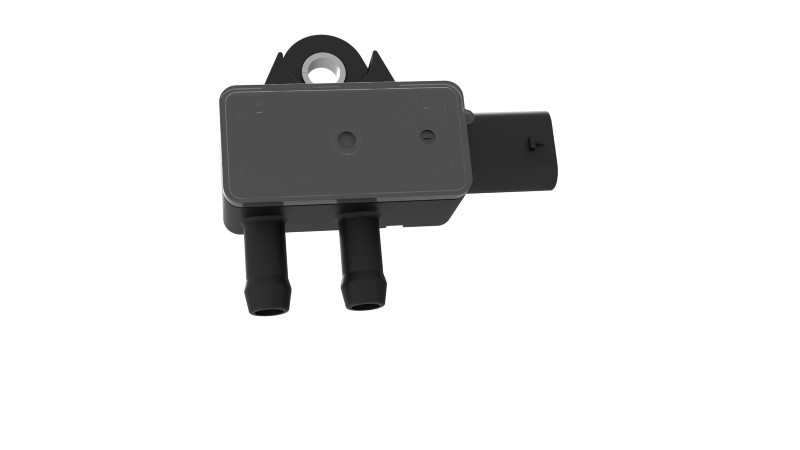 What are Valeo Delta Pressure Sensor benefits?
For gasoline and diesel particulate filters
For EVAP, blow-by loops: relative pressure
Optional SENT output according SAE J2716
Compatible with all fuels
Harsh media resistance
Flexible pressure transfer function for easy "plug-and-play"
Valeo Delta Pressure Sensor specifications/features
Environment temperature range (continuous): -40°C up to +150°C
Differential pressure range: -10 kPa to 100 kPa
Pressure response time: 10/90 < 1ms / Pmin & Pmax
Pressure accuracy at new: < 0,5% FS / +10°C to +110°C
Power supply: 5 ±0.25V
Output signal: Analog/Digital
Vehicle type
Passenger car
Bus
Robot taxi
Motorcycle
Droid
Off road