Specific Products Beyond Automotive
Electric Axles
eAccess Platform: Electric Powertrain for light urban 3-4 eWheelers
Last update: 05 Sep. 2023
Valeo's 48V eAccess is a scalable and affordable low-voltage electric drivetrain solution for light urban mobility (3W and 4W)
Our eAccess Belt 14 version is already on the market, with, for example, the Citroën AMI, a small 100% electric 48V urban vehicle that can be driven without a driver's license and is ideal for commuting in urban areas.
A second version of powertrain is currently under development: our eAccess 13, which connects the motor to the gearbox in direct drive.
These all-in-one solution motor/inverter/reducer solutions offer the possibility to reach between 45 km/h and 100 km/h and an average electric range of 100 km (depending on the battery).
Valeo's eAccess 48V is a game changer in the electric drive industry, offering an affordable and easily integrated solution to accelerate the adoption of electric mobility, a necessity to comply with increasingly stringent environmental regulations.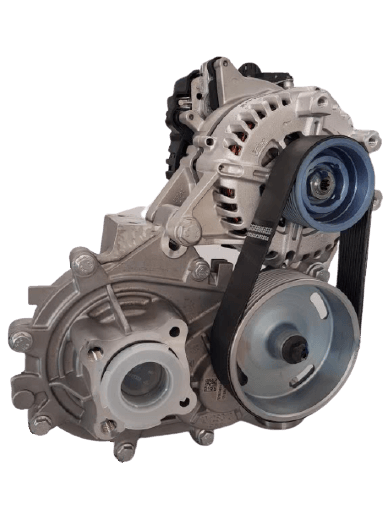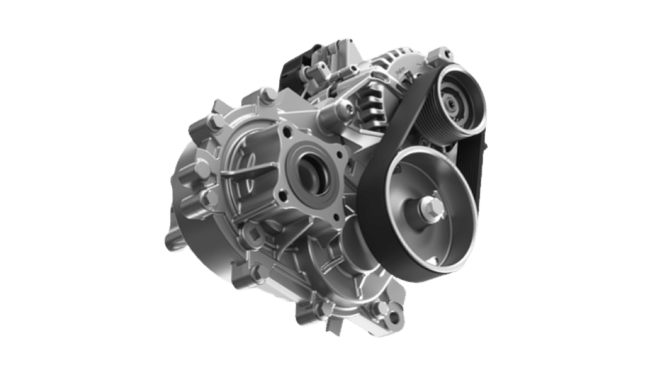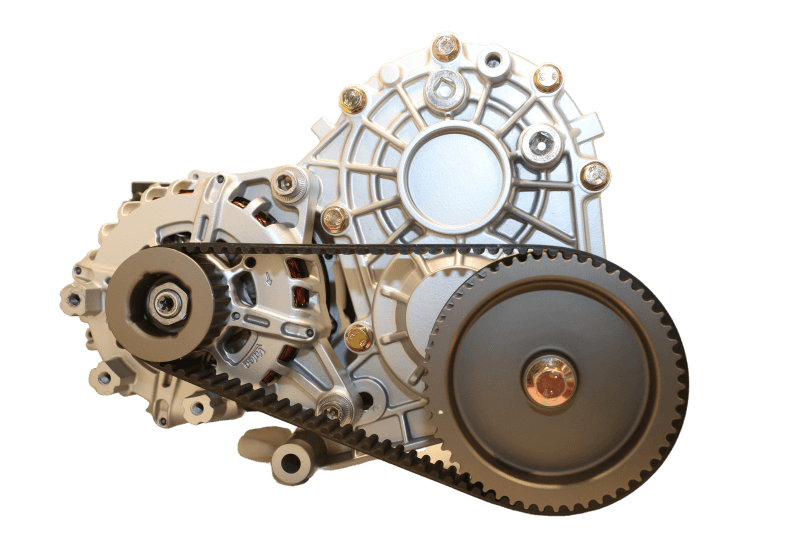 Customer benefits
Platform dedicated to light electric 3- & 4-wheelers
Modularity of the system allowing to upper or side motor to an optimization of integration with a large diversity of application types
Valeo eAccess Plateform specifications - eAccess Belt 14 powertrain
Full propulsion system based on 48V Belt Starter Generator
Power up to 13.5 kW peak
Air cooled
Up to 10.5 kW continuous power output
Differential integrated in reducer designed in partnership with DANA
Cost efficiency on energy consumption
Optimum performances and NVH
Dedicated solution for urban and small electric mobility
Torque 44 Nm or 55 Nm
Weight 22 kg
Valeo eAccess Plateform specifications - eAccess 13 powertrain
Next generation currently in development
Direct drive reducer
Efficiency and NVH optimized
Flatter packaging for easy integration
Vehicle type
Passenger car
Bus
Robot taxi
Motorcycle
Droid
Off road
[Electrification] Discover Valeo eAccess powertrain transmission system