Conventional Powertrain, Powertrain Electrification
Actuators
Flap Actuators
Last update: 03 Sep. 2023
What is a flap actuator in a car?
A flap actuator is using an electric motor to move a flap. Based on a Modular Rotary Actuactor platform, Valeo offers a full range of Flap Actuators (electronic throttle control) to ensure air management (intake or exhaust) in all internal combustion engines: Low Pressure Exhaust Gas Recirculation (LP EGR), Gasoline Electronic Throttle Control (ETC), Diesel ETC, Delta Pressure (Delta P) Throttle Actuator.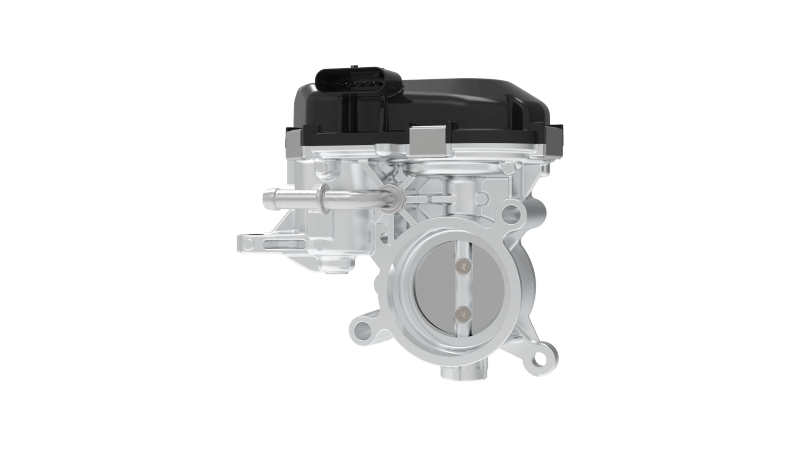 What are Valeo flap actuator benefits?
Modular concept for Diesel, gasoline & fuel cell
For high temperature (180° up to 220°C) ⇒ Water cooling circuit option
Fuel Cell stack compatible for air and exhaust loops
H2 Internal Combustion Engine compatible
Smart or non smart
Valeo flap actuator specification/features
Low internal leakage: < 2kg/h (52mm ID)
Response time: < 100 ms
High permeability: up to 570 Kg/h (57mm ID)
Harsh environment resistance (pH)
Gasoline compliant to FMVSS 124
Position sensor SENT compatible
4Mp/y*

Production (*of more than)
Vehicle type
Passenger car
Bus
Robot taxi
Motorcycle
Droid
Off road