Powertrain Electrification
Actuators
Oil Module
Last update: 03 Sep. 2023
What is an engine oil module?
An engine oil module is a system dedicated to the oil supply in an electric axle used for lubrication and cooling of the electric motor and / or the reducer. The Valeo Oil Module includes several functions with one or two Electric Oil Pump(s) (EOP(s)), an oil filter, an oil sump, the pipe.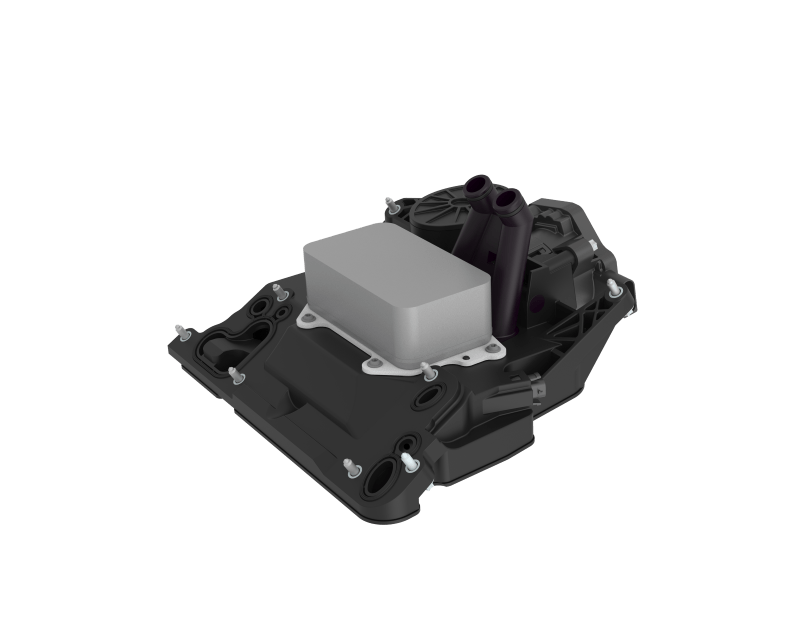 What are Valeo Oil module benefits?
Less packaging space
Less connections
Easy assembly on customer side
Lightweight design thanks to high performance plastics: up to -40% compared to conventional designs
Valeo oil module specifications/features
Up to 300W nominal power
Volumetric flow: up to 20 l/min
Pressure: up to 6 bars
Pump type: G-rotor, vane, external gear
Brushless design of the motor
Electronic interface: LIN, CAN or PWM
Vehicle type
Passenger car
Bus
Robot taxi
Motorcycle
Droid
Off road